With the help of my father, who made some slight adjustments to the game's narrative, I made a new trailer to let players get more immersed on the Palestine x Israel Conflict itself. I made the trailer on 3 languages (Arabic, English and Portuguese), which you can watch all of them on the video sections of Fursan al-Aqsa IndieDB profile here:
Fursan al-Aqsa - The History of Palestine - English Trailer
And here follows the announcement: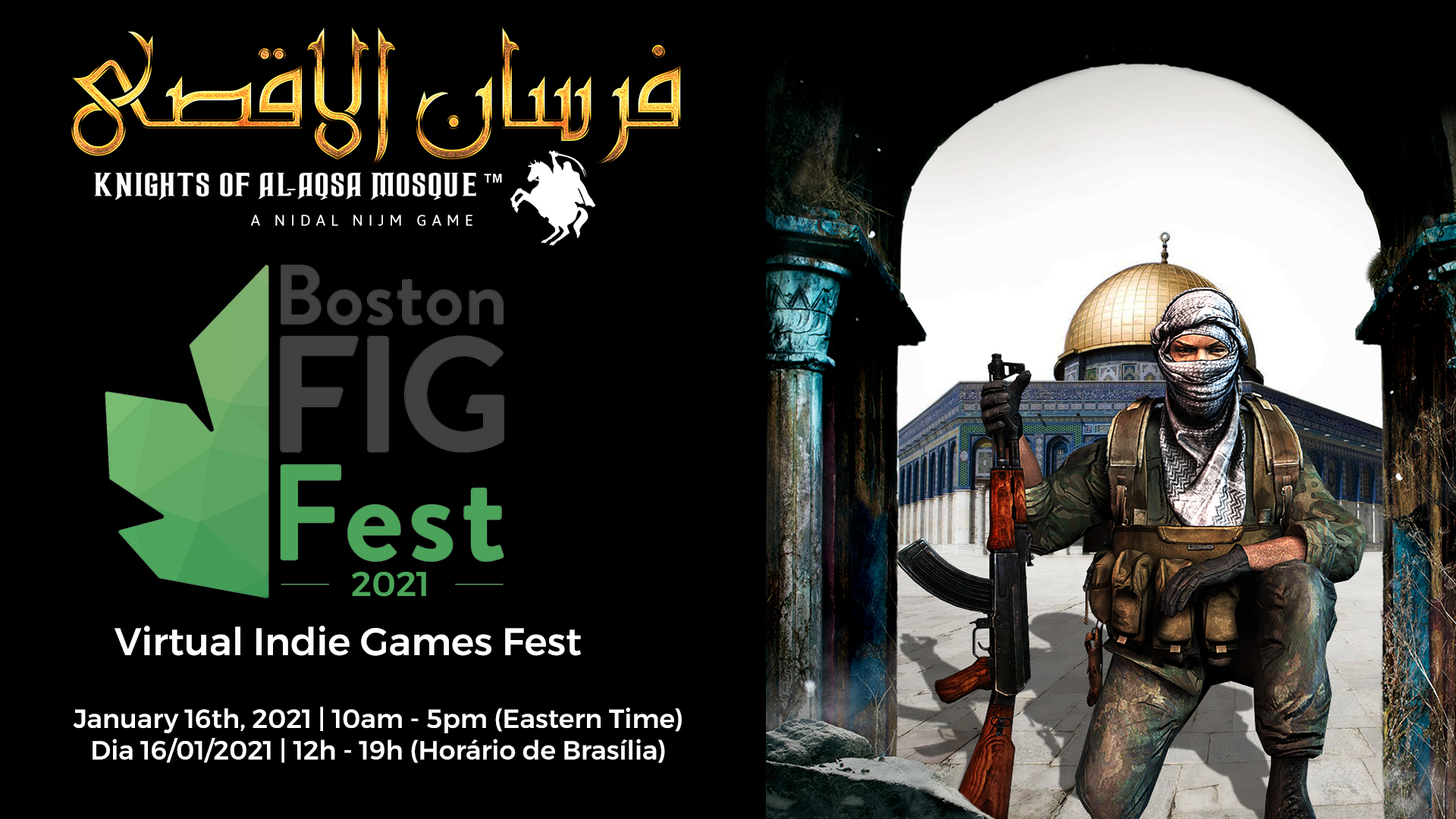 Fursan al-Aqsa at @BostonFIG 2021
My game will be showcased at BostonFIG, one of the biggest Independent Games Festival on the United States! This is indeed another milestone for my project.
Register here: Eventbrite.com
I will wait you there, so you can talk with me, ask questions about the game, my motivations for this project, and so on.
Next step will be make a new trailer about the game protagonist's history, and the motivations who made him fight against Israel Army.
Last, but not least, after a long time, I updated and revamped my game's Website (and I even customized my game's profile on IndieDB, to make it's design as close as possible to the site's design), to make it a showcase for the upcoming events and games festivals on which my game #FursanAqsaGame will be showcased:
Cheers and until next update.