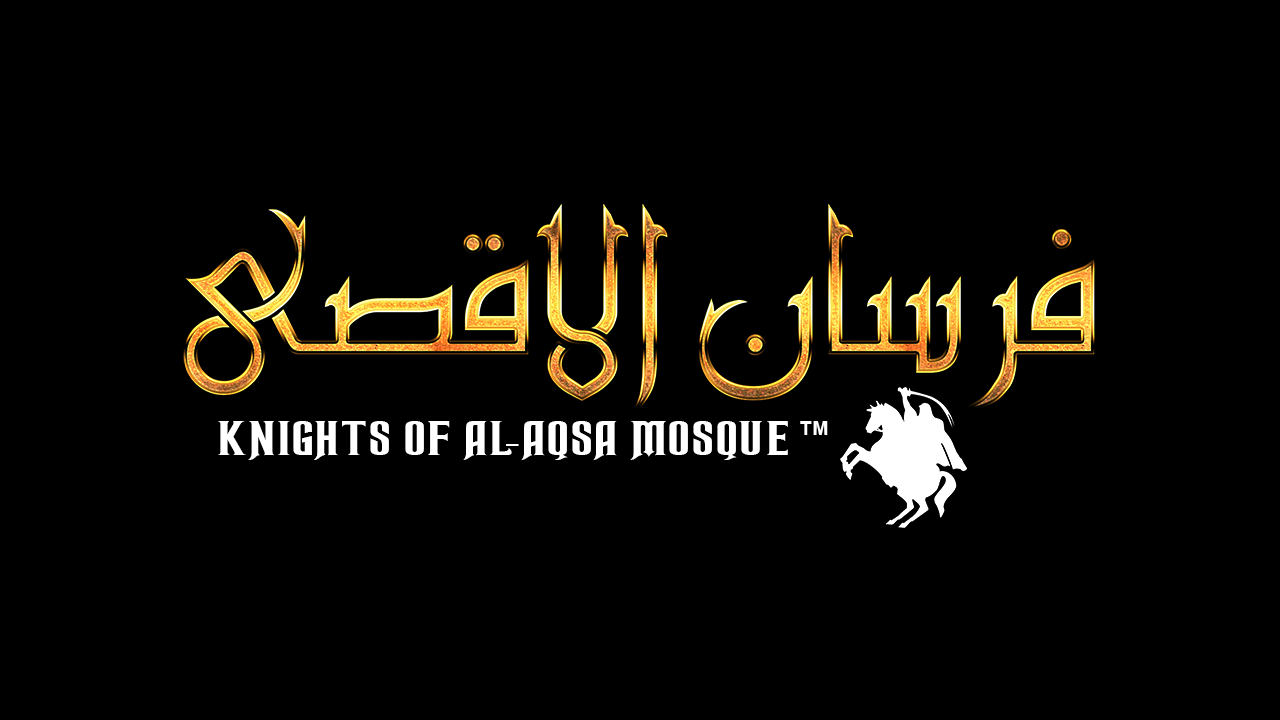 After many years of working like crazy, many sleepless nights (my wife knows it very well), finally Fursan al-Aqsa has gone GOLD
Today I finished the development of Fursan al-Aqsa Game. The campaign is fully playable from Mission 1 to Mission 9. I just need to finish some small tasks before release:
- Setup the Unreal Engine 3 Localization System;
- Setup Steam Achievements;
- Fix some small bugs on PS3/Xbox360 versions;
After these fixes I will upload the game to my Steamworks account, I will do a last test, mean I will play again the game, complete all the Missions, test if the achievements are unlocking correctly and finally will click on that button 'Send my game to steam review'.
Once I am waiting for the final steam review process, I will make the Official Launch Trailer. I will try to make this new trailer with full HD 1080p 60fps, since I will ask for a friend of mine, who has a very powerful gaming PC to capture gameplay for me in HD quality, because my PC can only capture at 720p 25fps.
So my friends, very soon you all be able to experience this amazing adventure, of our Hero Ahmad al-Falastini, a lion of Palestinian Resistance.
Allah Akbar!

Here follows some small updates for increasing the hype.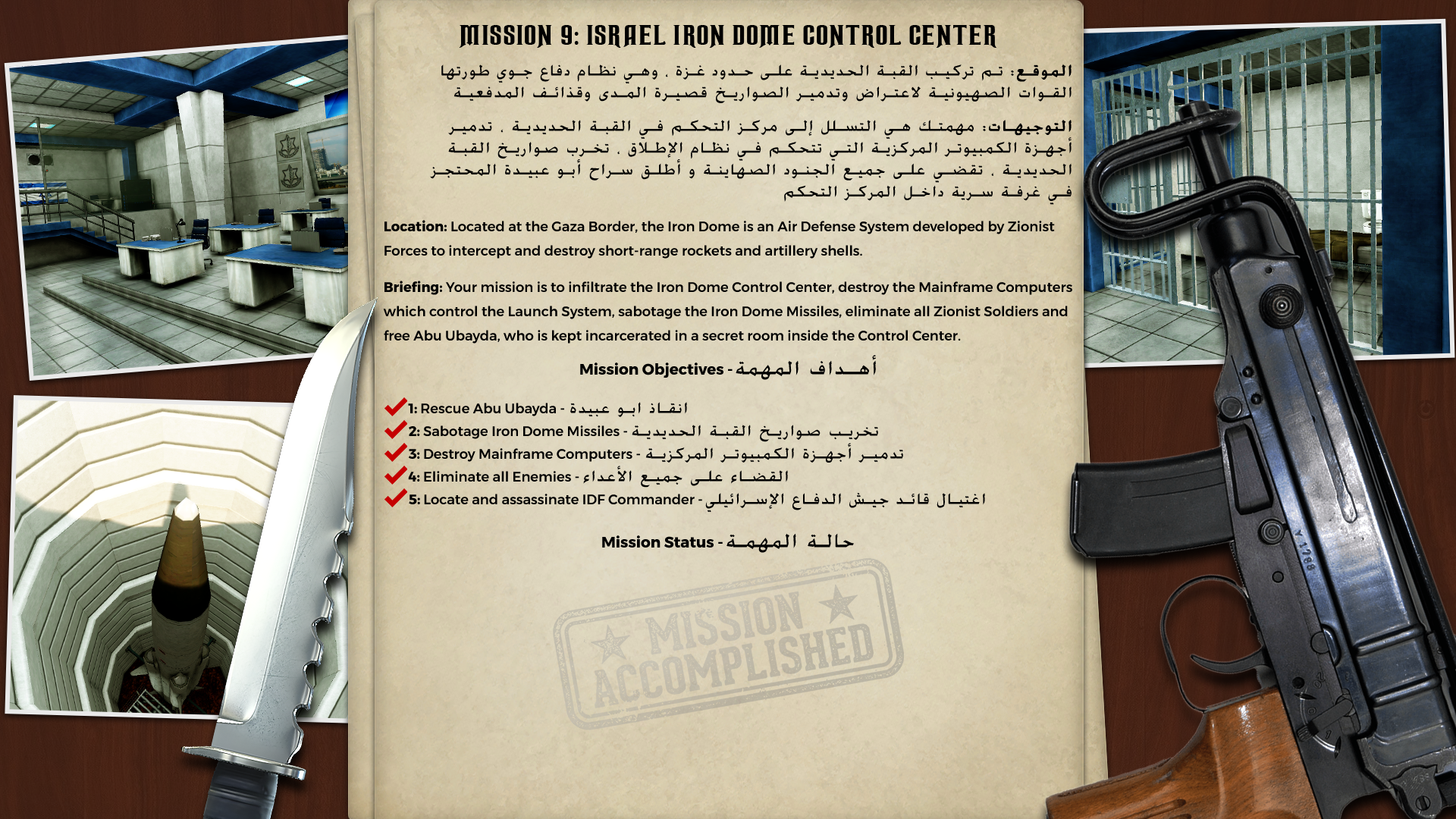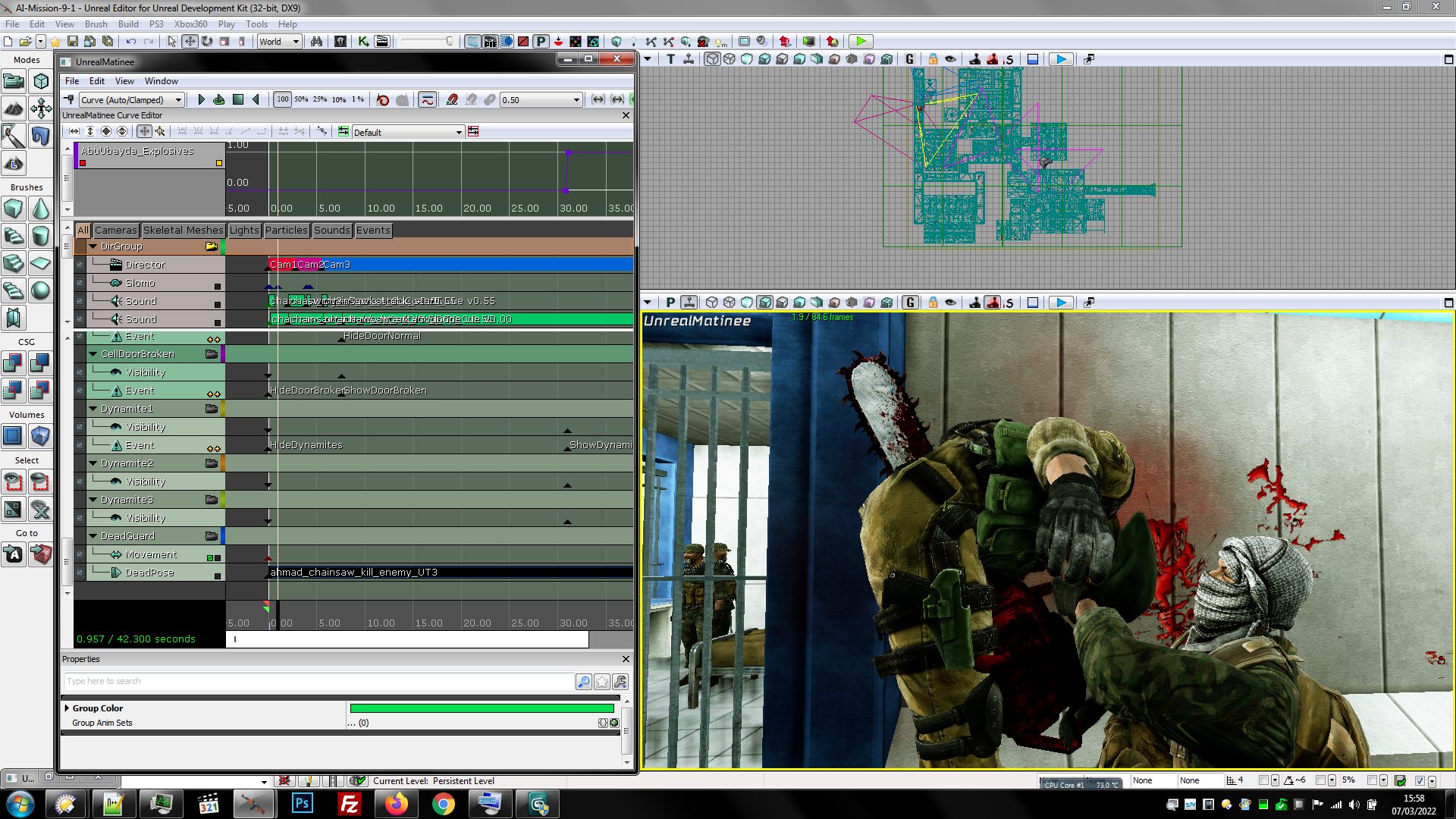 ✌️🇵🇸