Since many players are not hardcore gamers, and since I want my game to appeal to as many players as possible, I decided to add an Easy Mode, as a custom MOD (instructions below), and take this oportunity to release the Modding Tools for the community, alongside many sample and crazy MODs.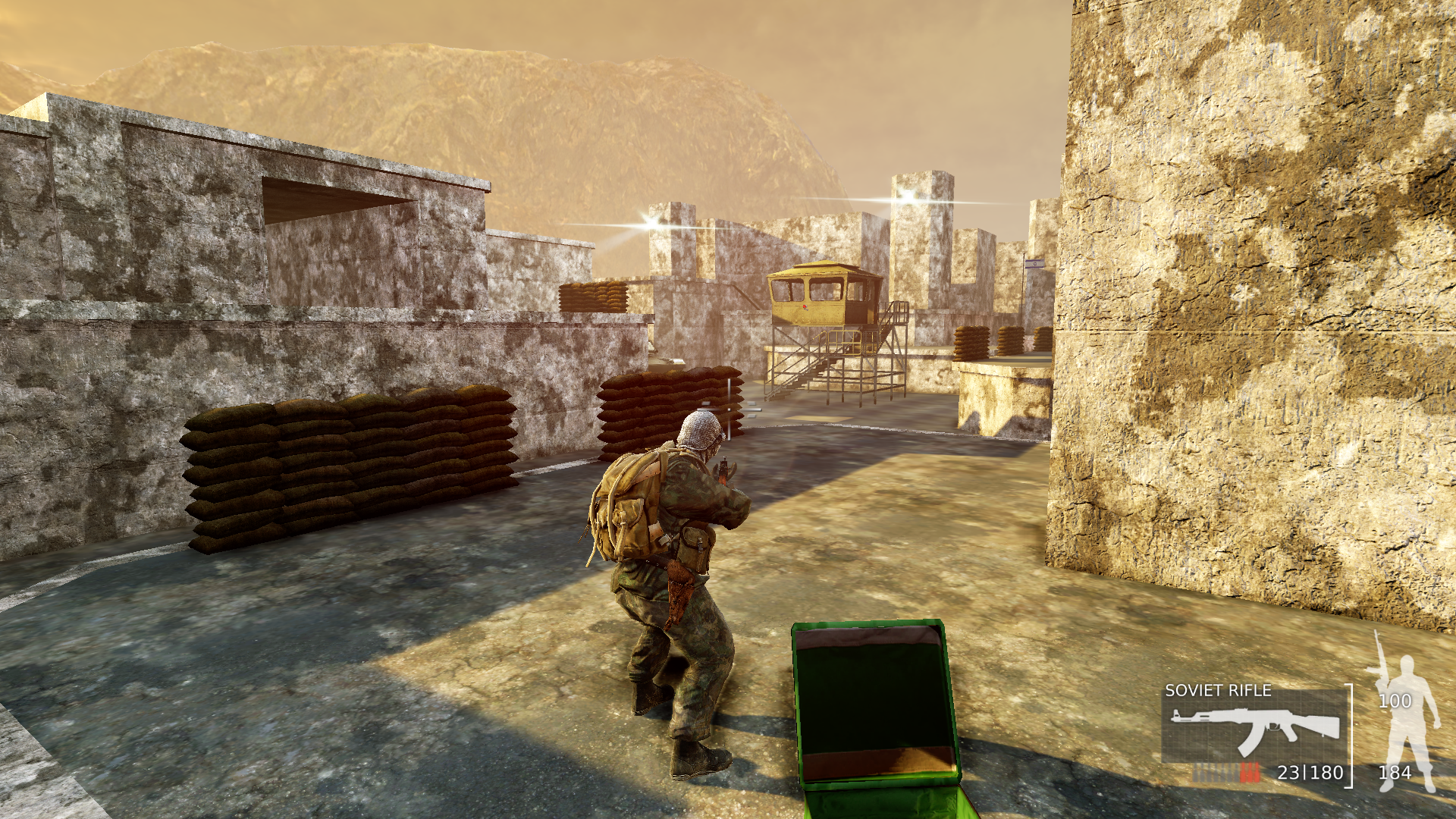 The Easy Mode increases the player health to 200 instead of 100, increases to 50HP the healing amount of each healthpack, increases to 100HP the extra health given by the body armor, increases to 25HP the health given for each headshot, increases to 50HP the health given for each knife kill and doubles the health for the player's vehicles on the bosses battles.
Now with the Easy Mode more casual players can enjoy and beat the game. I tested it too much, and even on the Easy Mode, the game still has it's challenging factor, but now without being too much frustrating for not hardcore gamers.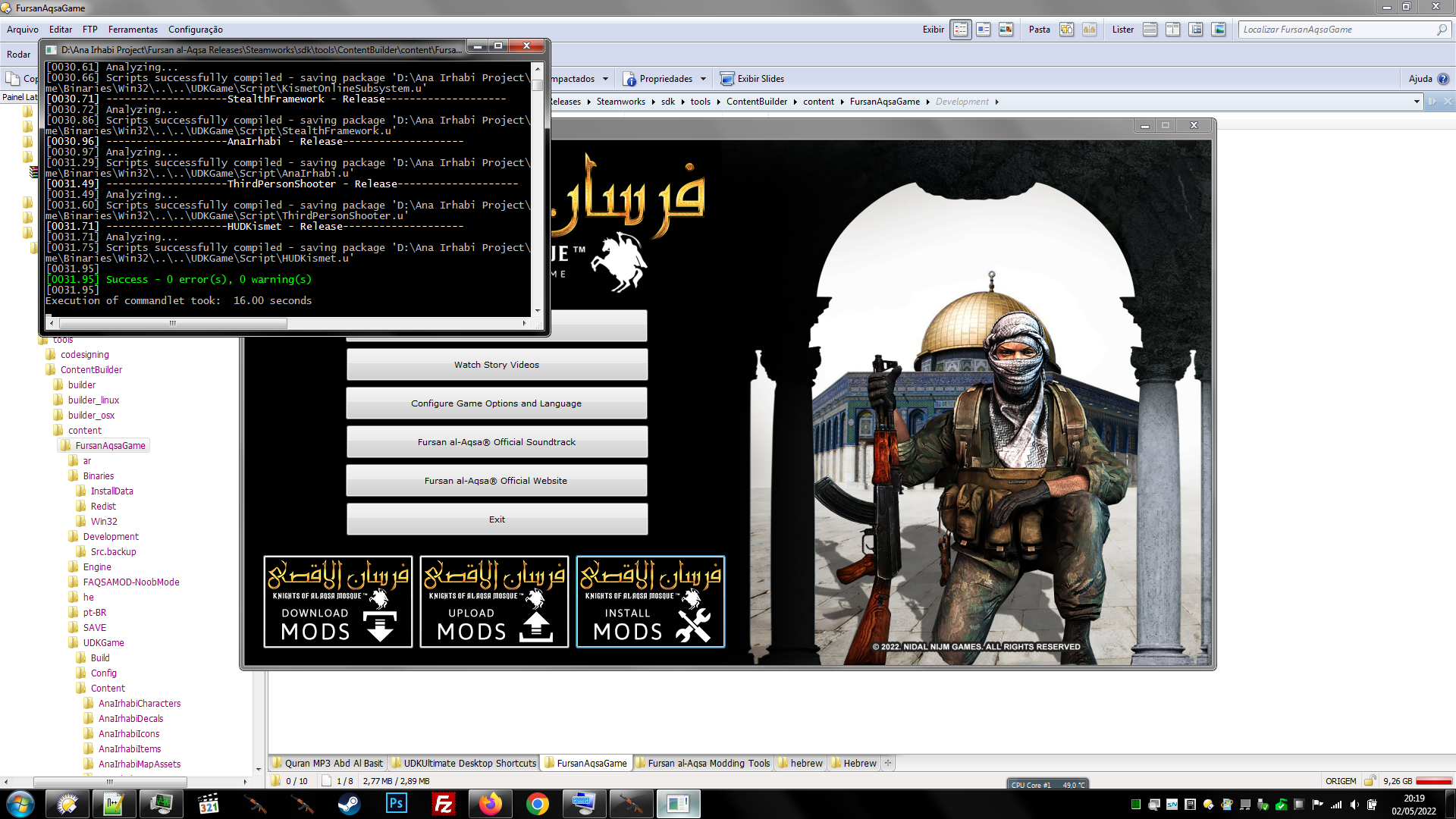 We all know the importance MODs have for any game, and how it can be a true game changer and a reason for many games staying alive for several years to come. So thinking on this, I decided to release the tools to allow players to create and share MODs for Fursan al-Aqsa.
Due engine licensing questions, I am afraid I won't be able to share the full game editor for Fursan al-Aqsa, because I am using a custom build of the engine, which I did port to Playstation 3 and Xbox 360 some years ago, without EPIC Games authorization, however, even then, they were very kind with me. Instead of suing me in court, they allowed me to sign a custom engine license which allows me to use my custom build of their engine to develop my games, but they did not allow me to share from this engine, except the game itself with the files needed for it to run. In other words, I can not release the map editor and other engine tools, unfortunatelly.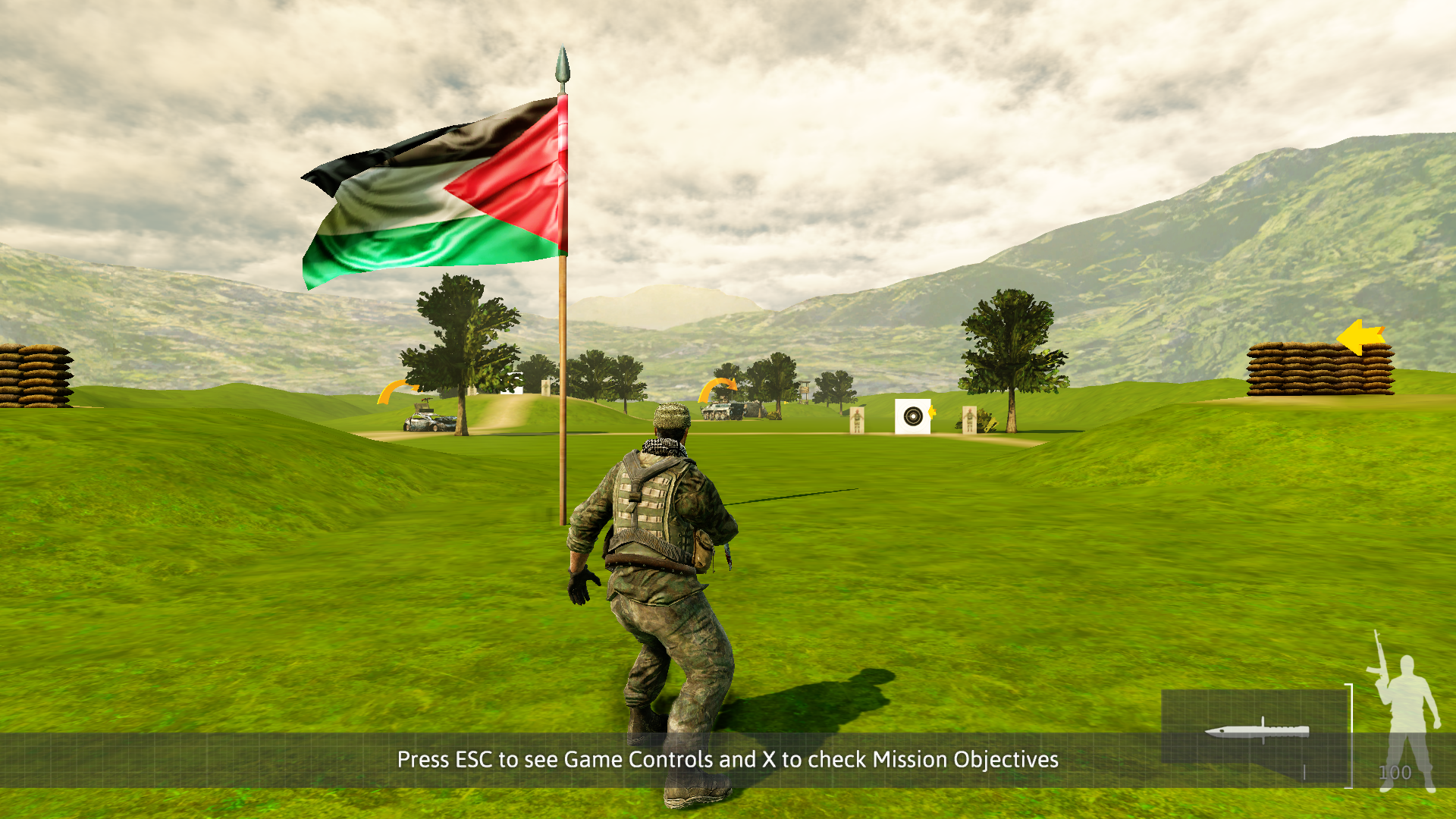 However, thinking on this fact, and also thinking on a way to allow ANYONE to MOD my game, without the need to have advanced technical knowledge of gaming development, 3d animations, programming and the such, I have found a very easy way to allow you to make and share mods of my game. Yes, the modding tools are a bit limited, however, you can do a LOT of crazy and cool things, and you can change thousands of gameplay features, and the only tool you need to use is Notepad++. Yes, you heard it, you can mod Fursan al-Aqsa using just a simple text editor.
To get started with Modding Fursan al-Aqsa, just download the Modding Tools here, and on the zip file you will find a very easy step-by-step tutorial:
Indiedb.com
And to activate the Easy Mode, download and install this MOD, after you download the Modding Tools and read the instructions on how to install the mods:
Indiedb.com
And here you can download the sample mods I made:
Indiedb.com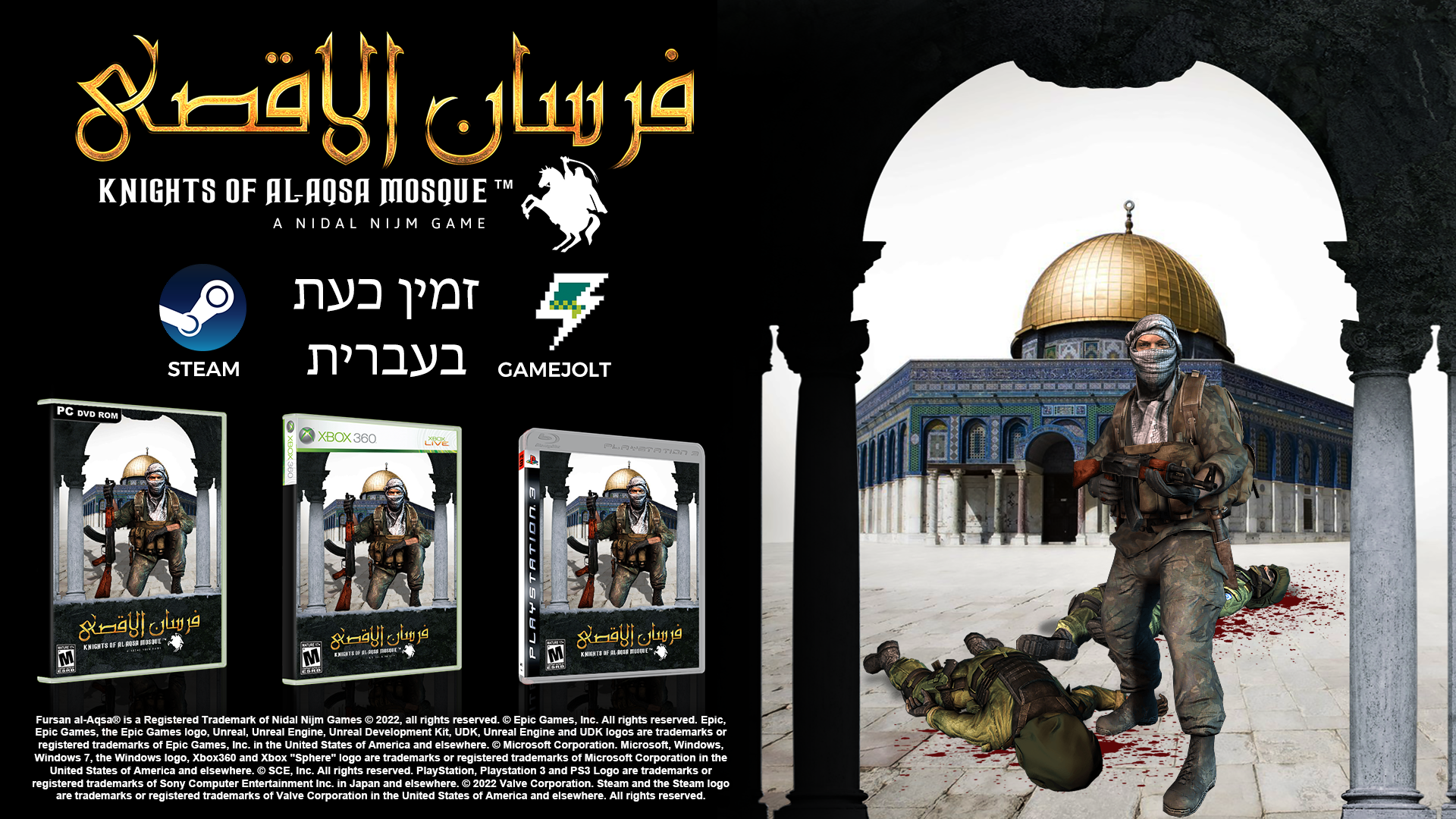 About the Hebrew language support, since many Israeli players are enjoying my game, I think that this is nothing more than just to allow them experience this game on their language. the game now is fully localized to Hebrew and I even remade the trailers in Hebrew language:
Last, but not least, I would like to ask, if you played my game, please, leave a sincere user review on Steam and also here on metacritic, alongside a score for my game:
Metacritic.com
Also please, rate my game here on IndieDB, on the community rating panel:
Indiedb.com
I hope you enjoy this new update and can't wait to see some crazy mods made by the community!
Cheers.