Note: This is adapted from a post on my blog, which has a few more details.
Well it has been a week of relatively uninteresting but important work as Last Train to Timbuktu gets ever closer to being released. I spent a bit more time polishing the graphics, re-recorded some sound effects that were a bit noisy, and tested the game on as many computers as I could cobble together. There were some minor compatibility problems with Windows 8, but I fixed that up, and the game is now working great on every machine I've tried.
Based on some feedback from testers, I decided to add a fullscreen graphics mode to the game. Unfortunately, computer screens come in a wide variety of shapes and sizes, and the game's graphics don't look very good when they get stretched out of shape. When the game runs in a window, I can easily control its size, but this isn't the case in fullscreen mode.
The solution I arrived at is to letterbox the game. So when you play in fullscreen mode, there may be a black border around the game.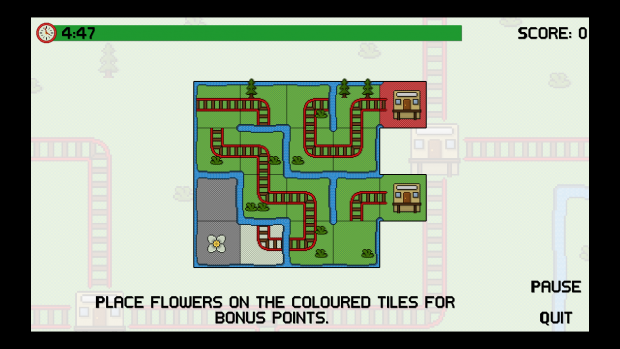 I prepared graphics for a few common display settings. The game automatically chooses graphics so as to minimize the border and fill the screen as much as possible. I think this is a good compromise: there are well over thirty different aspect ratios that are used by various devices, so it's not practical to build a unique set of graphics for each one. But with the approach I've taken, the game will nearly fill the screen in whatever resolution you're using, and still look like it's supposed to.
The game is now essentially complete. Once I get the storefront set up to handle sales, I will finally announce a release date!
As a parting thought, here's a train getting struck by lightning after I lost a race to Timbuktu.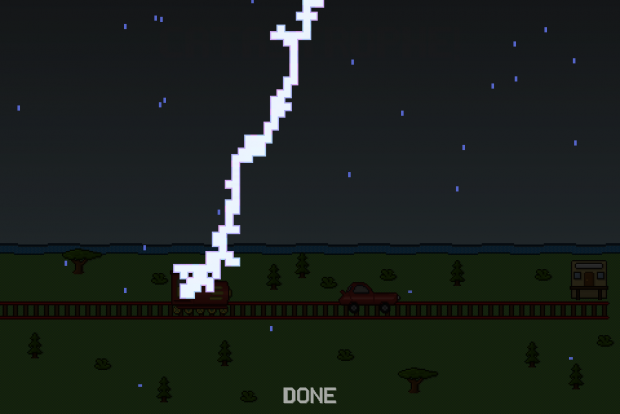 Hard mode is hard. :)