Full Mojo Rampage is a fast-paced exploration and action game that takes place within the confines of the Voodoo reality. In this realm only the most powerful rites and powers can provide a safeguard against evil. It includes cooperative and competitive gameplay, so you can enjoy the game in different ways with your friends.
We are currently working with Windows/PC as the main platform, and maybe, if it makes sense, we will port it to Xbox 360, PS3 and WiiU in the future (ok, and maybe Xbox 720 and PS4!).Over the Top Games is a small independent studio composed of six highly passionate developers. We have been working hard on this game for the past year and are excited to show you the fruits of our labor.
In this first update we want to share some of the details about the development of the game and explain a bit more about what you can expect to find when you play it.
More info here: Fullmojorampage.com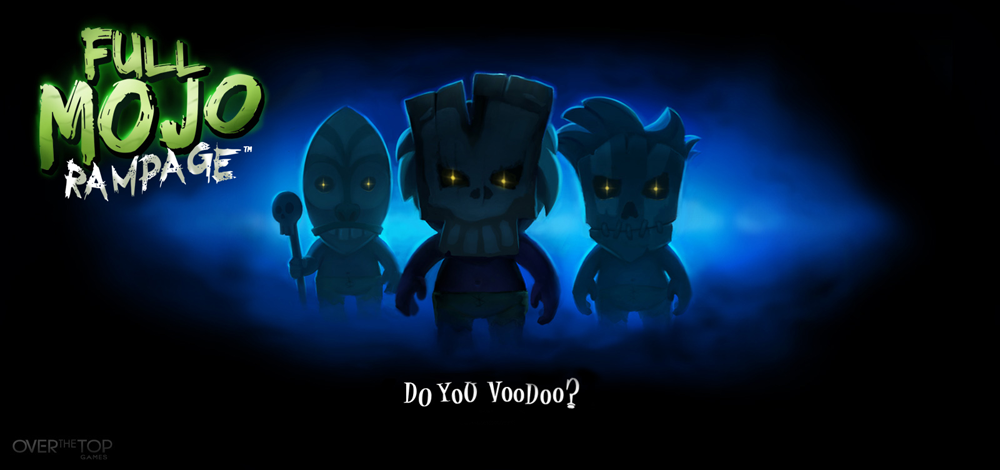 Full Mojo Rampage is still in its early stages, so we would love to hear feedback from you as well as offer suggestions as to how we could make it even better. In the following months we plan to have an open Alpha available for everyone that pre-orders.