I've been looking to rewrite Habitat's engine for awhile, so I've finally sat down and hammered out a feature list. The biggest, and most exciting, is modding support. Through Lua scripting, players will be able to completely customize their games. Add new resources, structures, even new gamemodes! In fact, since we're already exporting so much to Lua scripts, we've decided to make the game's logic as visible as possible!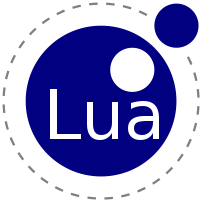 Our new engine's Lua functionality and modding support is heavily inspired by Garry's Mod's implementation of Lua scripting. It's extra work for us, at least initially, but I think it's worth it. Imagine how fun it would be to join servers with custom planet generation and new structures to build! We plan to make it a snap for players to join, by downloading the neccessary files from the host's server. Since we're making access to the engine so easy, there's no reason someone couldn't cook up a neat RPG mode, RTS game, or even a crazy puzzler for people to join in on.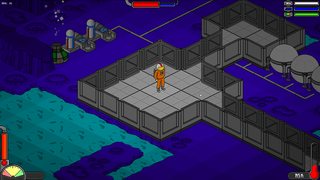 Astronaut on the surface, click to enlarge!
I should take this time to mention that we're trying to make this as cross platform as possible. This means we'll release on Windows, Mac, Linux, Android, iOS, and the Ouya. There are a lot of challenges ahead, but with help from the Kickstarter, it can be done!
Also, here's a bonus video of the astronaut walking around on the surface!