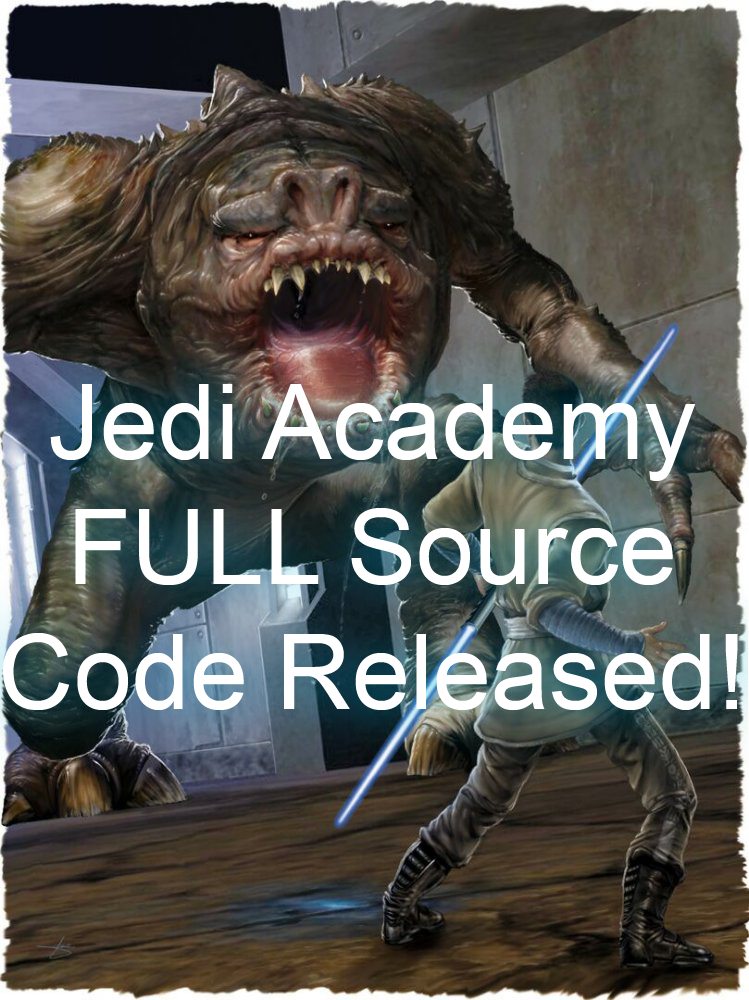 I'll be brief as this is huge news but everyone around the community should know this. Raven has just released the full source code to Jedi Academy and Jedi Outcast including SP, MP, Engine, Tools, everything.
This package includes 1.00 1.02a 1.03 1.04:
File-upload.net
Mirror 2: Download all released source codes seperately here:
Jk2.ouned.de
Other Projects:
Jedi Knight II: Outcast (Single Player Linux Port):
Github.com
Jedi Knight III: Jedi Academy (Single Player Linux Port).
Github.com
OpenJK Project:
Github.com
Jkhub.org
Also, Rest in Peace Lucasarts. For those of you who don't know Lucasarts was shut down by Disney
You can read more about that here: Kotaku.com
Edit: Source Code has been pulled down for legal reasons, we don't know what this means for modders, alternate download links are, however, available around the Internet.