Fruity Pies is set in a tiny glade behind a witch's house. In it grows a magic fruit tree that you and your pet wolf snatch fruit from. You circle the tree, holding up your basket and jumping to catch fruit before it splatters on the ground. At the end of your day you take the fruit home and bake it into a pie. The recent free update adds 8 new hats to unlock, 2 new fruit aspects (6 total), and new characters models and animations.
For version 1.1 I've completely revamped the player movement and balanced the game with better collisions and more forgiving level requirements. I didn't plan for the game to be as hard as it is so I hope these changes make it more accessible.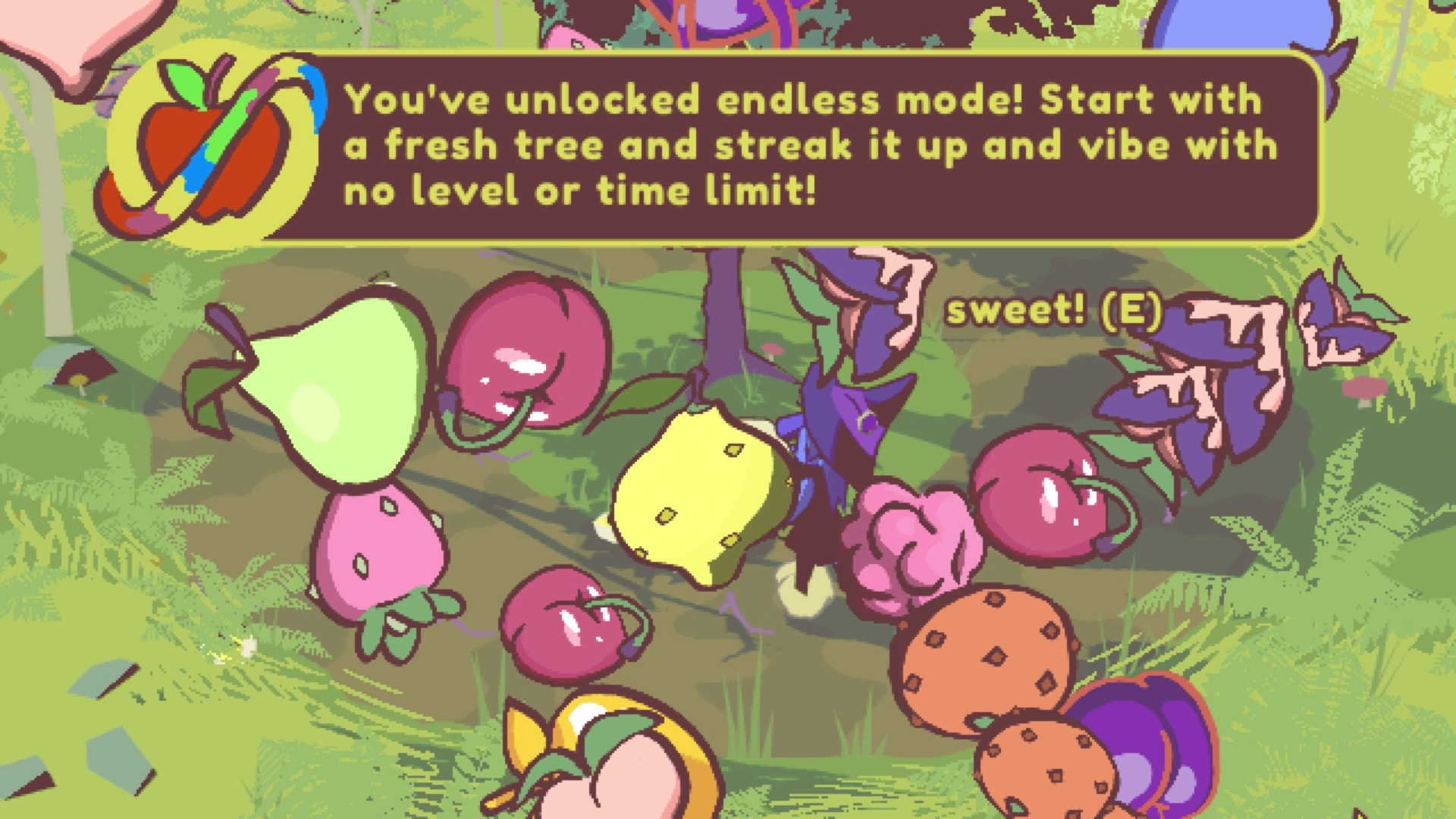 I also took the opportunity to update some of the artwork and write new music for the unlock, and pie making screens. This was really worthwhile because once there was music cues the parts of the UI that were lacking were way more obvious.
I made a devlog for the initial release that covers a lot of the game's concept and my process making all the parts for those interested:
I'm looking forward to seeing if players enjoy this final version. I think it's a decent challenge that you can master with a bit of practice. A full playthrough (18 levels + all unlocks + alt ending) takes about 30 - 40 minutes.
Enjoy!