Hi All!
Fruit Raider is a fun Retro style Action Platformer Game.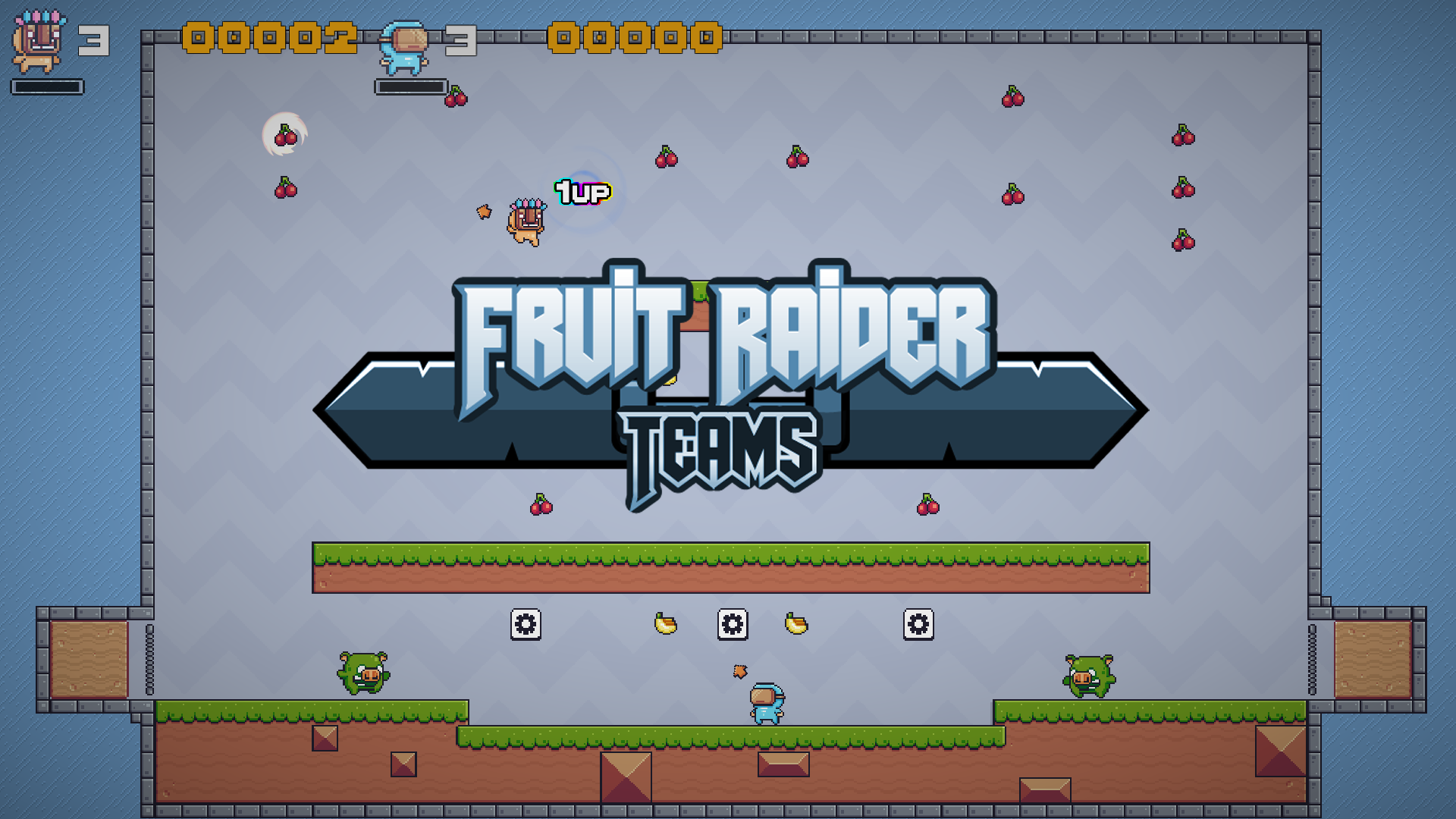 Features:
- Up to 4 players simultaneously.
- 4 game modes: Single, Co-op, Versus, and Teams (players can be merged when overlapping).
- Keyboard and Controllers support (just press "fire" and you're ready to go!).
- Simple, yet powerful gameplay controls (left, right and jump): keep pressing jump button while airborn to fly. When in teams mode, press jump when overlapping other player to merge characters (controls are also merged - one player controls direction while the other controls jump).
A free playable demo is now available, get it here:
Video: