Welcome survivors. Today, we introduce our next infected creature in Frigid.
The Cervidae (Deer) Stage 1 Infection.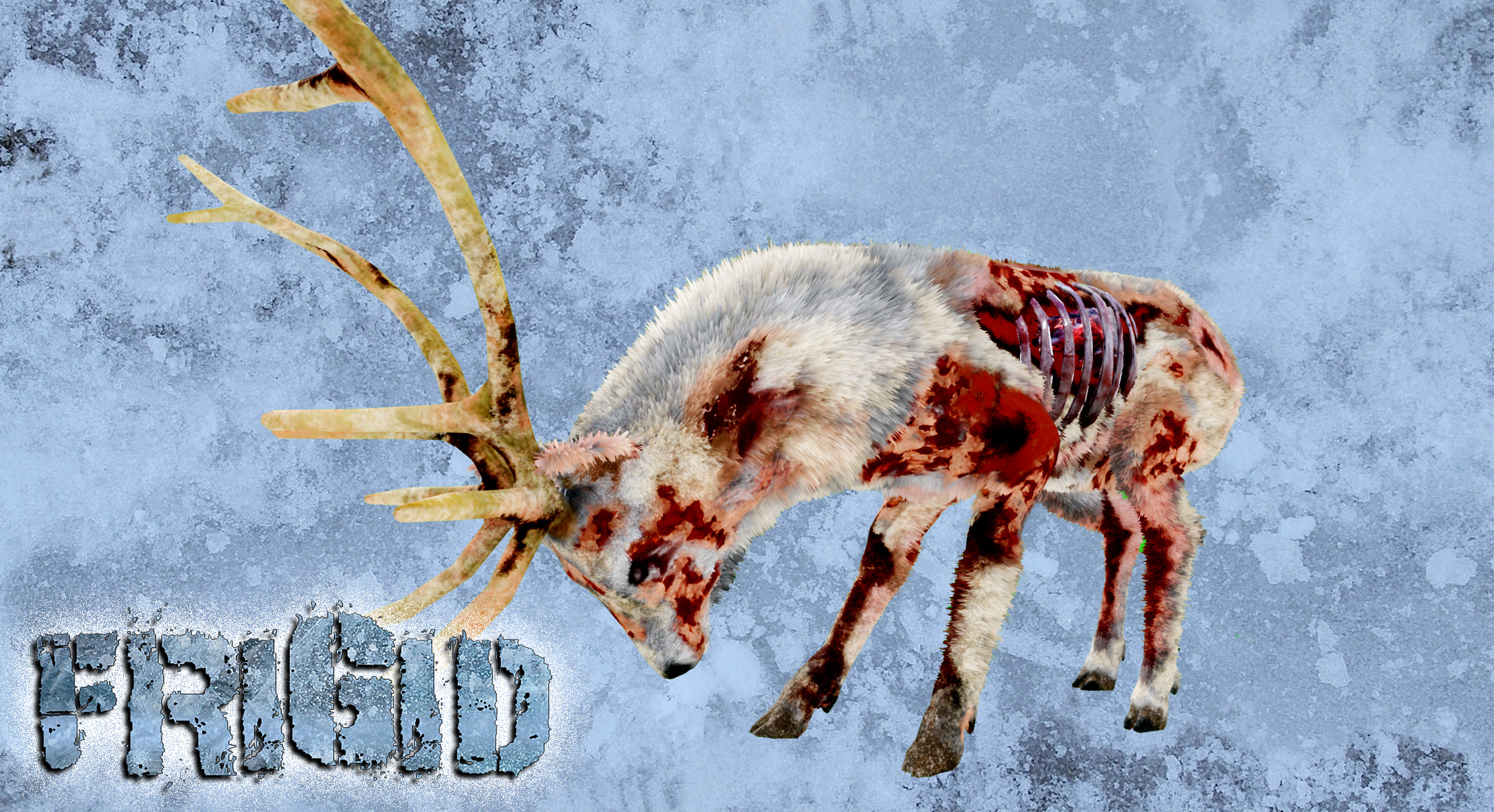 The Deer of Pristine Lake have been spotted with Stage 1 infection. The situation is escalating. These animals are shedding their skin membrane and revealing internal rib cage and other skeletal bones. Its only a matter of time before they either decay or turn into Stage 2 infection.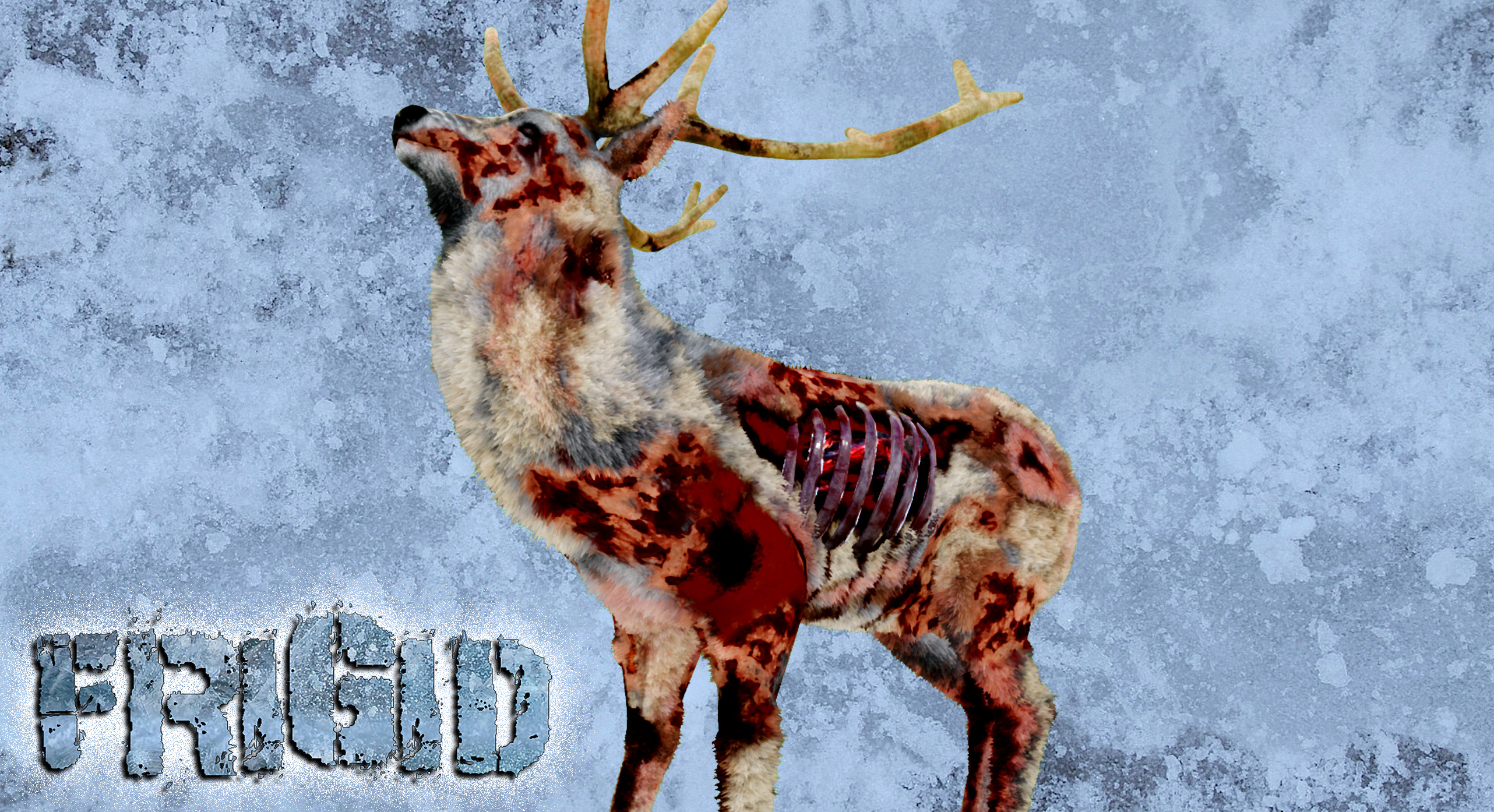 What is remarkable of this change in physiology is only matched by there newly acquired galloping speed. These deer's can close a distance faster then the wolves previously mentioned. They look erie and unnatural as they come charging for you. Thankfully our Marksmen has kept us safe so far.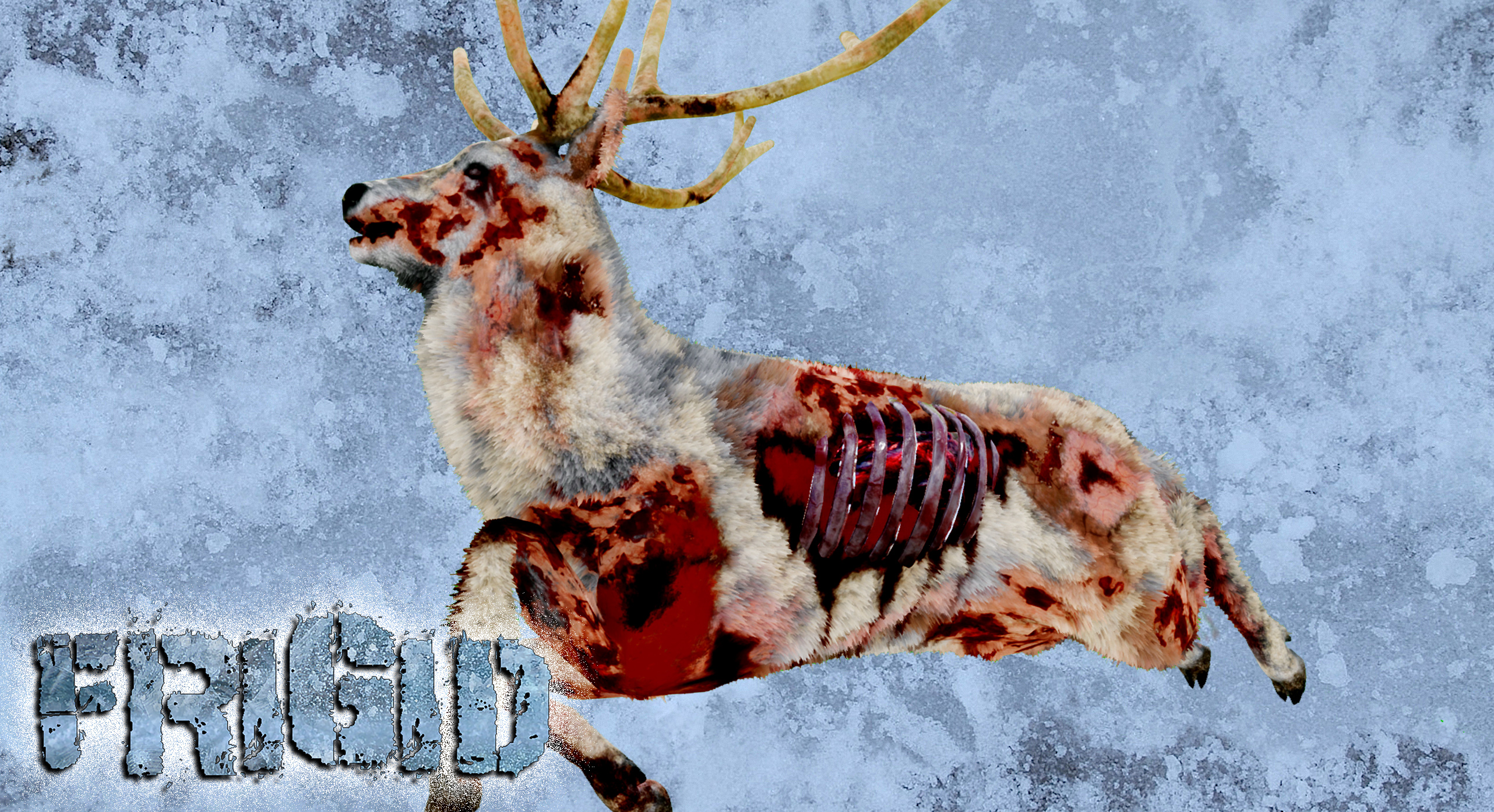 It appears something is growing from the animals antlers. Further details once the autopsy is completed.
Please add FRIGID to Steam Wish list by clicking the link in the sidebar. Thank you, see you soon.