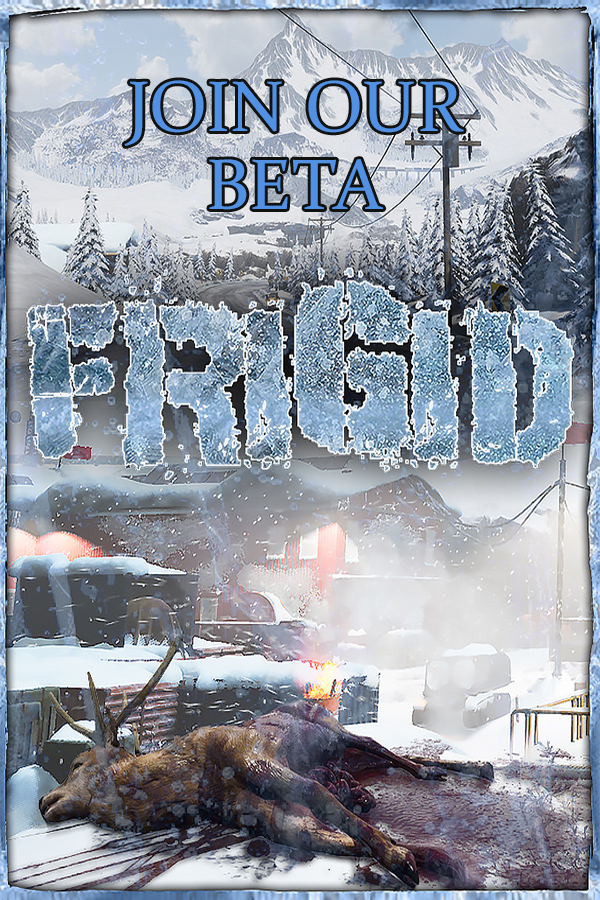 We have updated the demo with another level and extended the play through with more game play and features so you can get a deeper Frigid experience in this Beta.
In the extended beta demo, we will be showcasing some more of the game features previously unseen and reveal some pieces of the story and much more!
This way you will have a better idea of our vision for the game. Hopefully, this will give you an idea of what we would like to create and give you the confidence to support us in our upcoming Kick starter.
Please give feedback at our discord so we can make the best game possible.
The first big feature is the Time of Day game play, If you stay in one area or take things slow, you will see the sun move and the environment change, this will make the game more challenging at night.
We have added a new tool, the flare gun, this will come in handy against wild animals and light up your view at night.
We have added wolves into the demo so you will need to deal with them as you see fit.
We added more notes in the game, this gives a little more insight to the story of the game.
The sleeping bag now allows you to rest and pass time or wait for different lighting scenarios.
The shovel is a new item in the game, you will need to craft this item so you can move snow piles blocking door entrances.
We have added weapons to the game, a pistol and rifle. Be careful ammo is scarce.
We have lots of crafting in the game now. Craft items to progress in the beta, find supplies in the environment to craft special items and tools.
And finally the new building mechanic, you can create a shelter from the resources you scavenge in the area.
We have many more improvements in optimization and bug fixes that are to long to mention here.
We need your help, please follow our game on steam and add to wish list. Share our game and leave comments. Thank you for taking the time to check out our game.
Hope you enjoy this Beta.