Hey Backers,Looks like our spooktacular fighter has made its appearance on Kickstarter right on time!
We hope our ghoulishly bootiful characters have been monstrously inspiring in helping you get dressed up for the night.
By the way, we're thrilled to take this opportunity to reveal our most Halloween-ish character. Meet Reaper. He's a legendary creature that haunts the souls of all living beings. He uses his scythe as a weapon that results in a large attack radius. Now, take a close look at how he strikes his scythe...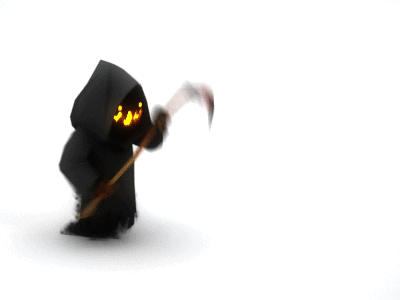 ...and moves to make a lethal stab!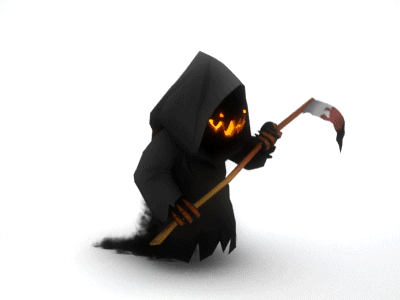 We should also admit the poor thing doesn't have a name yet. Will you help us come up with a really frightful version? How would you name this pumpkin head? We're dying to know your suggestions. Comment below, on our Facebook page, or via Twitter (@zgames or @FrightFight).
So let us wish you a fangtastic Halloween with helluv scary folks around you! We're sending our hideous smiles across miles and sincere thanks to all the Fright Fight Backers out there.
Frightfully Yours,

zGames and Fright Fight Team