Hey Fright Fighters,First of a massive thank you to all who have donated their hard earned dollar to support our project! It's a huge confidence booster. Our inner fire for making a dent in the gaming universe is turning into a blazing flame :)Just like we had announced in our Update #1, with several cool graphic enhancements implemented, our 'new kid on the block' has got much more realistic and way more furious. No more "walk-thru's", flesh'n'blood is on your way. Check out the video proof below – previous version vs latest one.
Battling scene before the visual enhancements:
Characters "walk-thru's" eliminated, texture color distortions fixed:
What's more, our dev team has reported to have introduced a Rematch feature. By pressing the 'Rematch' button (the circular arrow on a green background) on the 'Your Rewards' screen, you'll have a possibility to replay the fight with the same settings and players (to participate in the repeat fight, all players should hit 'Rematch').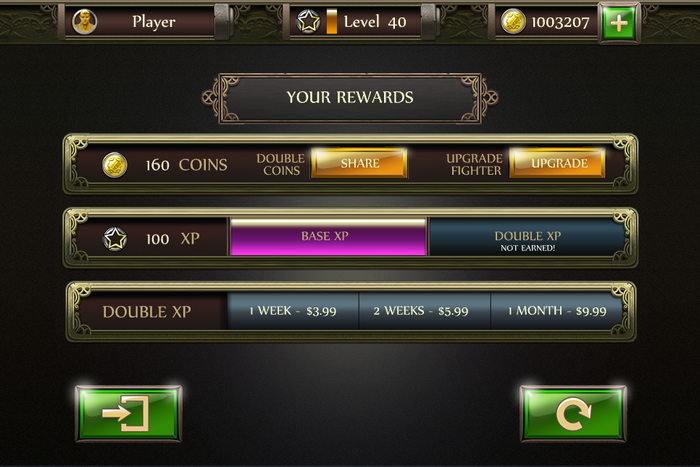 More updates are coming up. Stay tuned and spread the word!