Hey all!
Its been quite a successful month of progress on the game, lots of work has been added and exciting progress made (at least for me.) The dev diaries have also been going quite well and I've enjoyed making them. Especially as work progresses I will most likely dive into specifics on some, doing tutorials or other content to break things up to keep things fun and interesting.
This week marks the end of the sprint as I mentioned. I tried to get any larger changes done early in the week so I can focus on play testing and fixing any problems with the build to get a nice solid release ready for next week. Work this week included:
More complete decoration pass on Wilderness map
Rebuilt resource gathering blueprint functionality to work based on game instance, allows for better persistence and access (previously based in character).
Initial work on getting controller support for UMG menus (currently only works on main menu, will expand to others once I can better package it up and make it easy to maintain)
Main map UI and workbench accurately track resources
Started testing of dynamic menus
The testing of dynamic menus ties into my goals for the next sprint. My high level goals are to focus on the gameplay by A. creating a paper test of the design layer of the game and B. developing the UI framework needed to support the design layer. By focusing on these goals I should be able to get a more complete representation of the intended game as a whole and be able to develop it much more evenly.
Have a great weekend! - CJ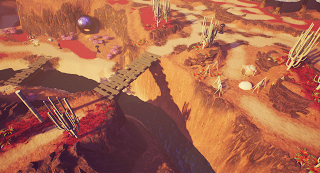 Start of more "high desert" areas.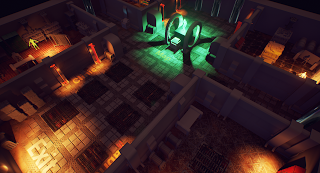 Small lighting and decorative revisions