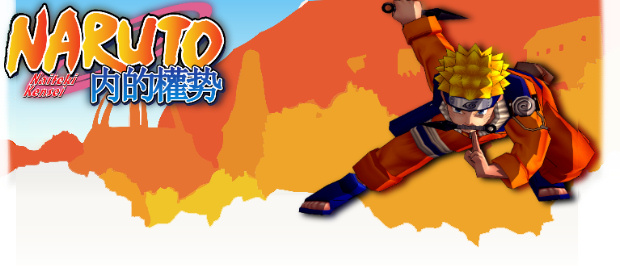 Welcome to Friday Update #17!
(Edit: Added the interview part)
CHARACTER REVEAL SASUKE!
---
---
We wanted to make sure that we gave you guys a quality model to follow up with Naruto and Sasuke. Now that he's been released we'll be able to show alot more screenshots and in-game process pictures with all three of team 7's genin!
Hope it was worth the wait guys!
---
Also we'd like to mention that we recently had been interviewed by Noobkiller from Paria's Guild
The anime craze known as Naruto has now hit the modding scene. I interviewed DJ-Ready about his mod team's highly anticipated modding project based on the popular anime/manga series. Of course, I'm talking about Naruto: Naiteki Kensei
...
Noobkiller: According to your Moddb.com page, this mod is a multiplayer only mod. Why did you decide to make it a multiplayer only mod instead of featuring a single player campaign?

DJ-Ready: When we were brainstorming about how the game would play we settled on multiplayer for a few reasons. The main one was that we feel even though single player experiences are fun, they can't compare to teaming up with your buddies against other living breathing opponents. It also adds alot of replay value instead of just a linear storyline. And now you really can prove you're the best ninja in your group of friends!
You can read the full interview here on the Pariah's Guild Website
Come back next week!
- The NNK team