Hello!
I did have a plan to keep these Friday diaries weekly, but then stuff happened, and I didn't have time to do one last week. Soooo... Here we are!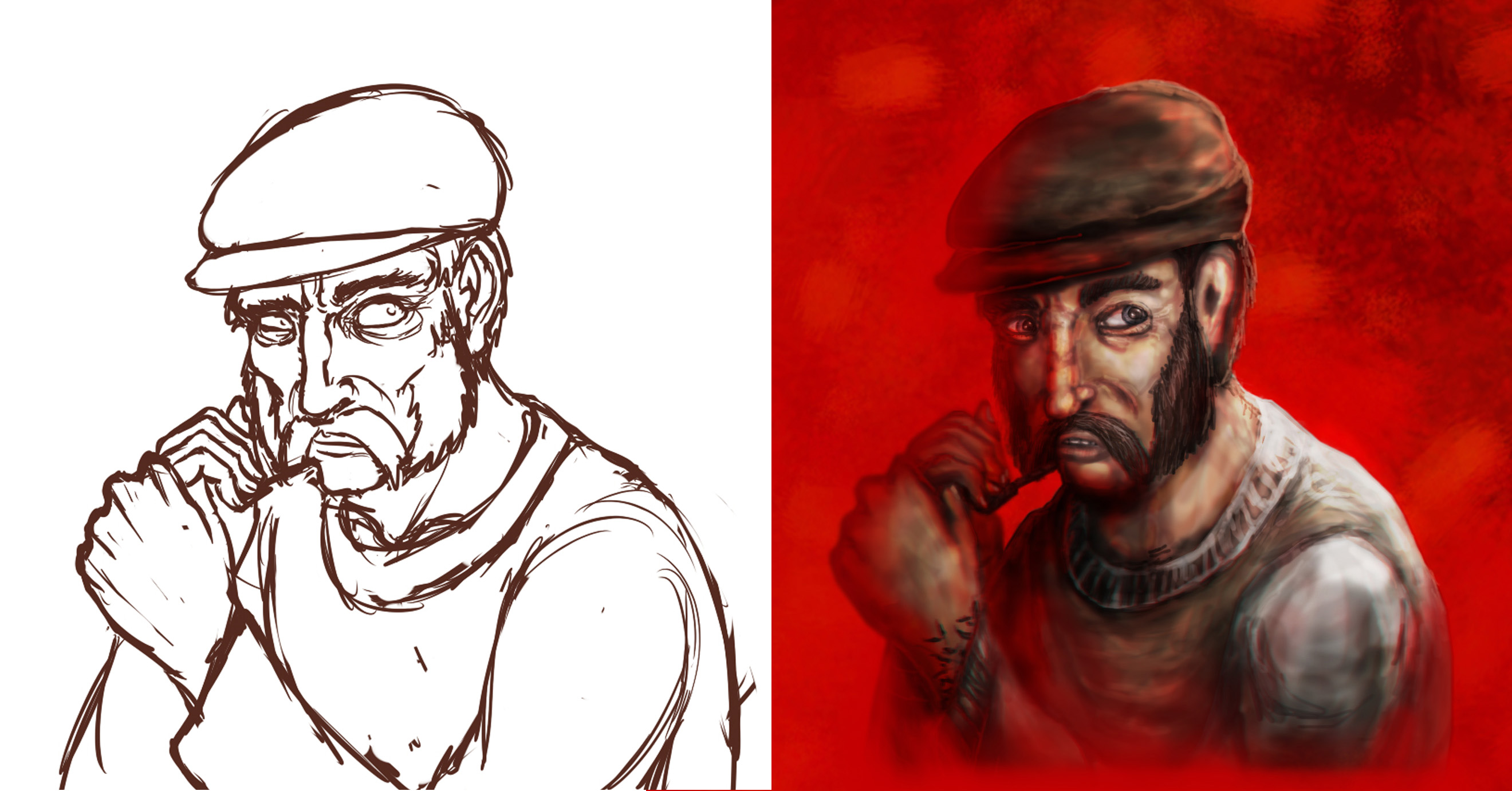 Today we'll have a look into the creation of non-playable characters. In addition to the ravenous mutants, you will come accross some normal human beings too. They're survivors, who have fought against the outbreak, or by some random accident been spared by the monsters.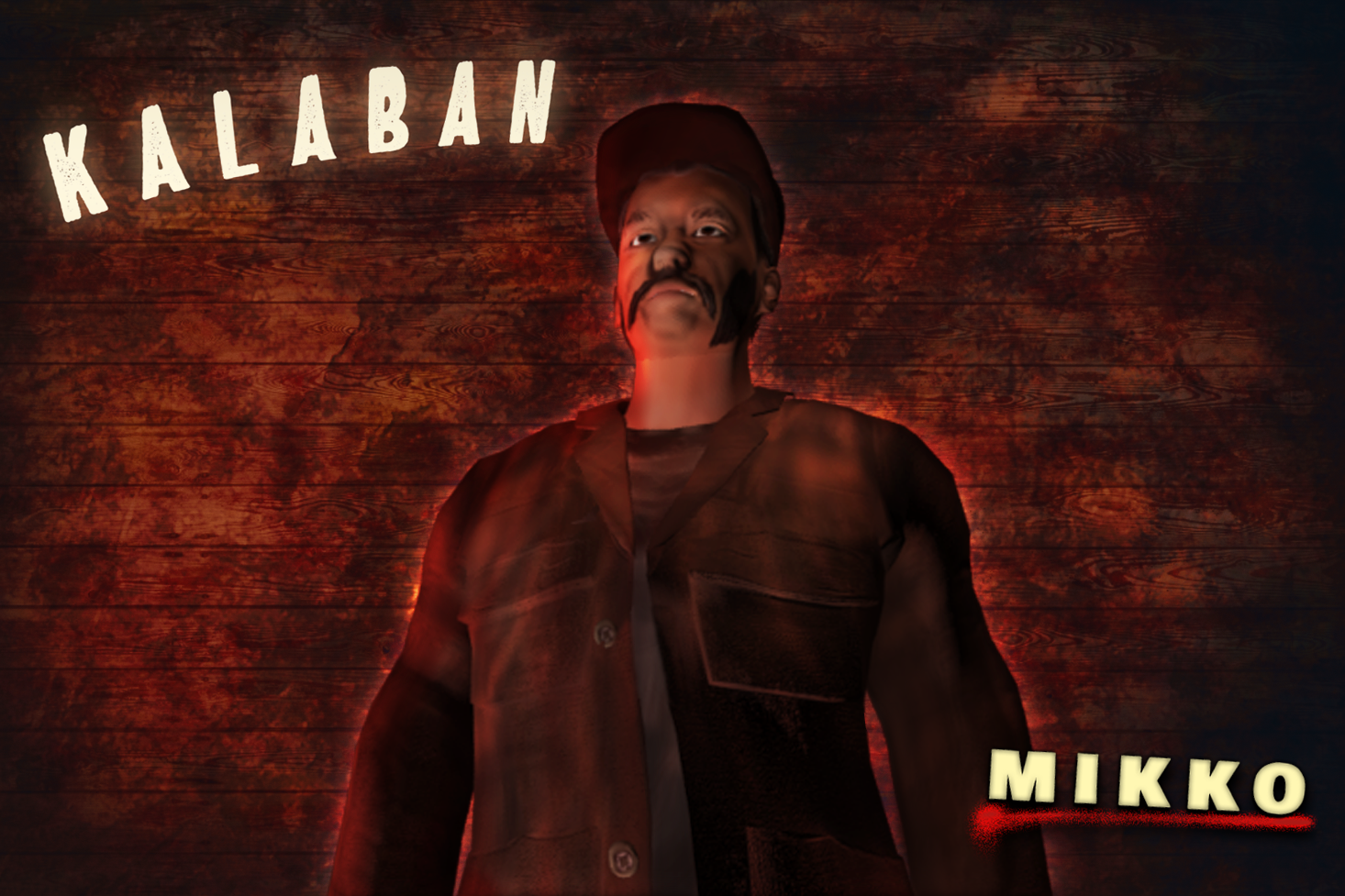 The NPC in question today is Mikko the bartender in scene 7. He's a guy who's been through a rough patch, but despite that, or because of it he has survived this long. The character creation in the game always begins with a rough sketch, and then a painted version to give it depth and color. After you have the shape and look figured out, you get into the modeling, and finally of course animation. In the creation of human characters I've decided to use the help of the excellent MakeHuman freeware program.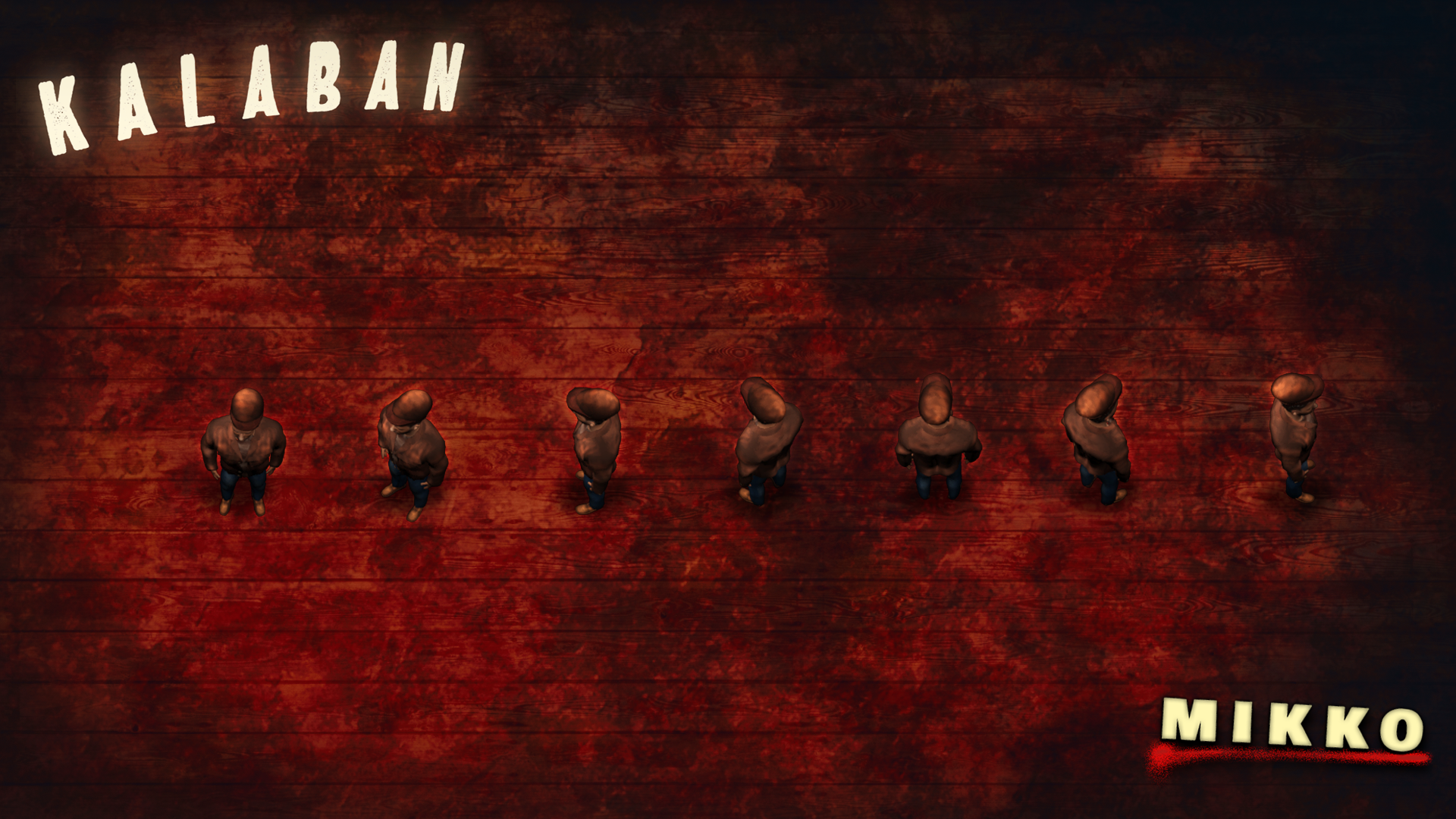 I'll try to keep you updated frequently from now on. We've currently set an insane milestone to have all the scenes done by the end of summer 2016. We have scenes 1-5 and 7 under construction, and I just began putting the sixth scene together in Photoshop. So, we still have six whole scenes to create from scratch before that...

Anyways, thanks for tuning in and see you soon!
-Harri J.