Frenzied Dungeon - Coming soon!

Frenzied Dungeon is a fast paced, overhead take on a platformer/runner genre, and we've finally uploaded a playable alpha to get some input and feedback! Haven't seen anything about Frenzied Dungeon? Check out the trailer:
The alpha is relatively limited, but should give you some insight into the general gameplay and pace of the game. It has been stripped out all music/soundeffects at this point, and only includes twenty of the first levels.

The controls are mobile ready, so try it out on your phone, or you can play with your desktop keyboard.
itch.io is hosting the alpha build of the game, you can try it out now at
Frenzied Dungeon Alpha - Itch.io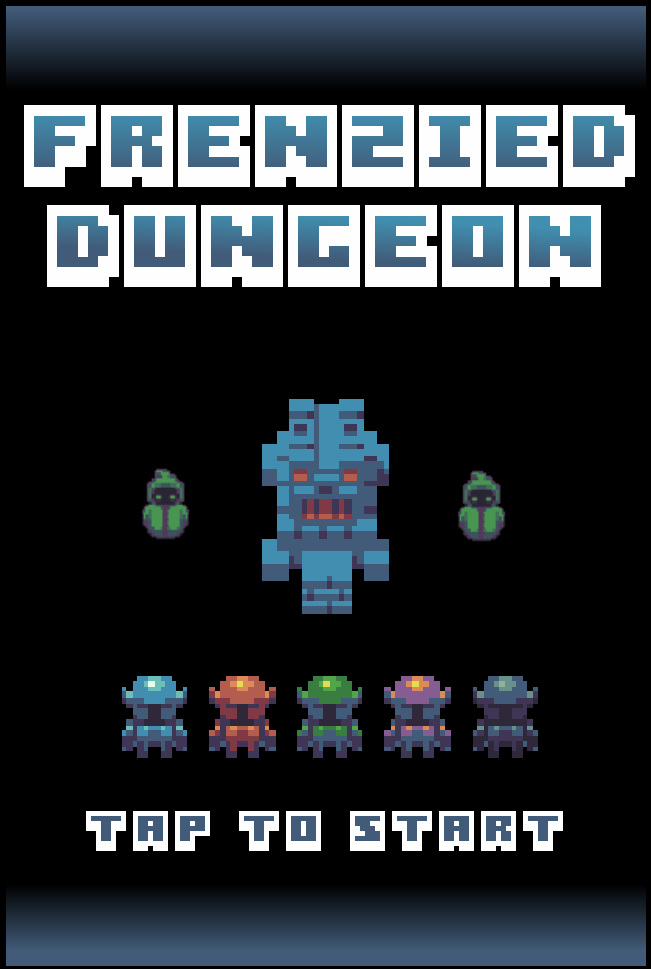 We would love feedback, comments, general degrading statements, and anything else you would like to pass along! Check it out and let us know what you think!

You can leave us comments here on our website:
Masstoast.wordpress.com

The game had a planned release of this month, but due to some setbacks will likely be pushed back a short amount. We will post an update as soon as we have more solid dates lined up!

Also follow us on twitter:
www.twitter.com/mass_toast