As you can see in the video above, all weapons and propulsion modules on ships are now destructible - the visual effects and the hp of the modules still need tweaking but this is a good start.
We also have a new ship to show today: The Jonk.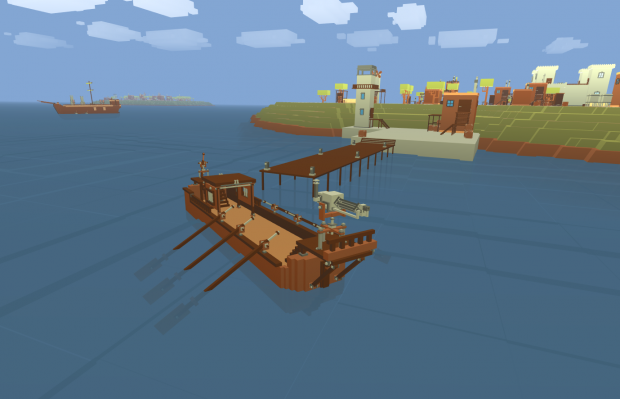 This is a much smaller hull than the others that are currently in the game and will probably be one of the easier ships to get in the game. It's also the first ship with forward mounted weapons in the game.
Thank for reading! Remember to track Freebooter if you want to keep up to date with its development!