Ride non-stop through a dangerous randomly generated winter X-mas fantasy world.
Christmas turkey and candy is waiting to be eaten.
And you better act quick or you starve to death.
But on the other side don't eat too much or you will explode!
Also make sure to avoid all the obstacles.
Jump over the gaps and rivers.
Joust the Horned Bucket Heads!
Smash through some snowmen.
But not the evil snowmen, they have spears!
If you find some time, decorate some Christmas trees.
If you are lucky you might find a present.
It contains a unique randomly generated hat!
If you should make it very far you might take a glimpse at Santa.
But better don't try to hug him!
Download here: Indiedb.com
This game mode is fully free but it is only available for a limited time!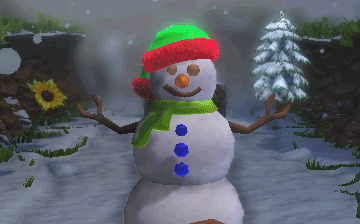 I'm also currently working on a little video of it.