Try Mad Machines for FREE this weekend!

Full Version
Mad Machines will be free to try from today until Sunday, December 22nd, at 10 AM PST.

You can download the full version right here.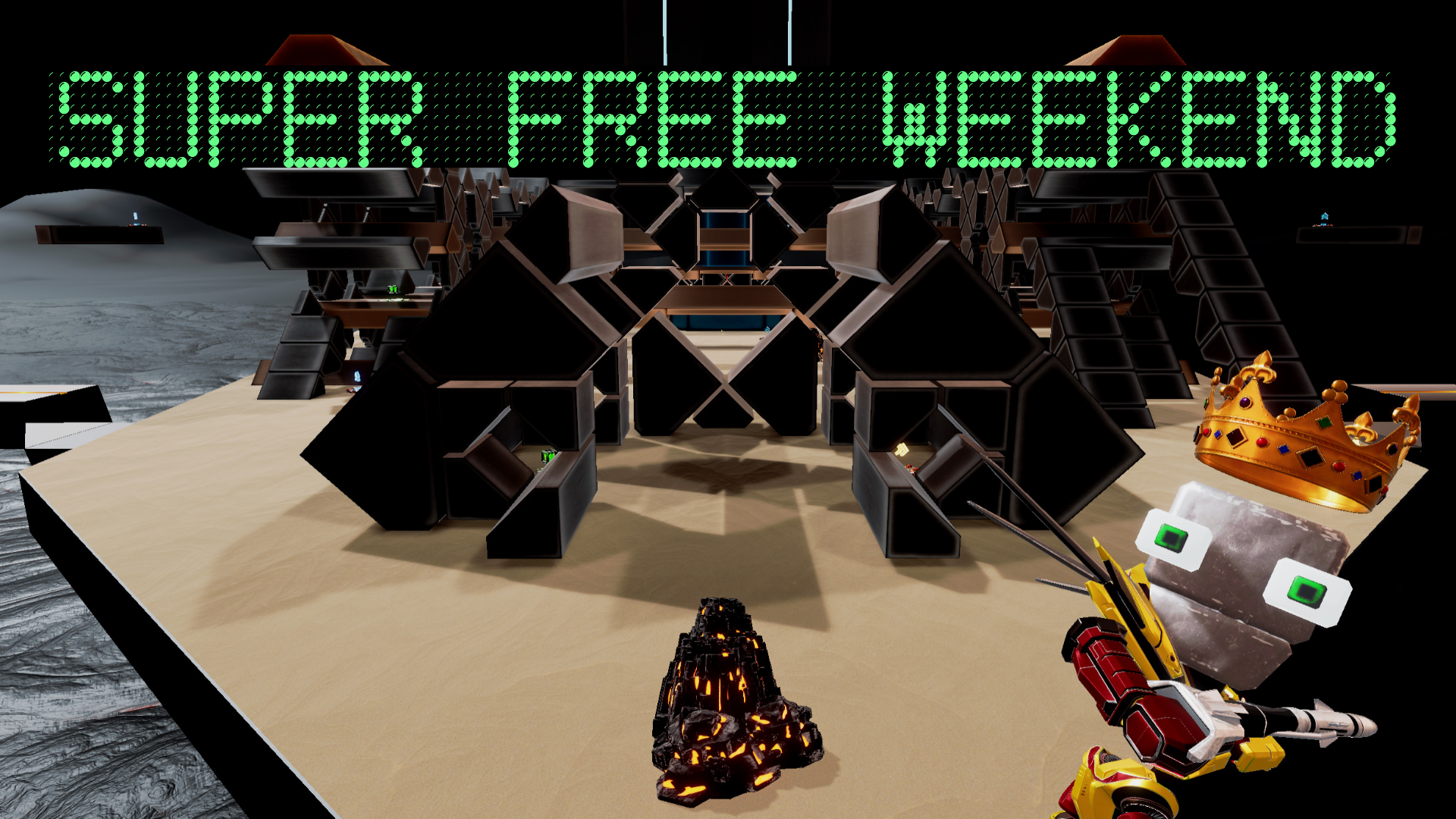 50% Discount
We are so excited for Mad Machines, that we're inviting you to play for free this weekend, and we are also offering a 50% discount during the Steam Winter Sale. So please go nuts!

The Gameplay
Mad Machines is all about making yourself as big and powerful as possible. Matches never end, and death is only a pit stop as you start all over again, instantly. No queuing, no matchmaking, no waiting.

Characters are made of blocks, and blocks represent player-health. When a player is damaged their blocks fall off and turn into food for growing, repairing, and earning points.

Use different tools to rip your enemies to valuable juicy pieces for you to eat and grow. Melee, shoot, snipe, explode, or rack up a beautiful combo to take down your enemies.

Each match has a maximum of ten players, and a new match will automatically start once a lobby is full. There's no painful server selection or long queue times because you are always one click away from playing. Whether you're in the arena for five minutes or five hours, there will always be a place to play and players to demolish.

Once you get good you have a chance to enter the daily and all-time leaderboards.

Map Rotation
The team has just finished work on our 3rd map, which will enter the active map rotation soon. Focusing on verticality this go around, we intended to design a map placing a large emphasis on jetpack play. Every time a new match begins, the server will randomly choose a map from our active pool, with all maps weighted equally.
Bots
To ensure everyone has opponents during the free weekend we have decided to add bots to fill in. These bots are still very early prototypes, and are a work in progress. However, they're still a blast to beat up and shut down.

Roadmap
We are getting a lot of great questions and suggestions from players, and those have led to some great ideas for the future of Mad Machines. Take a look at what we have in store for the future below.
Custom games + more game modes
Expanded leaderboards
Enhanced King Commands feature
More weapons and powerups
Unlockable content through achievements:
- More characters
- More weapons
- More skins
- Emotes
More maps
8. More regions

If you like the game and want to see more from the roadmap above, please consider supporting us by buying the game.

- Team Mad Machines