A new free map has been released for our Eastern Front WW1 shooter Tannenberg! It is set in the contested region of Eastern Europe which is now known as Ukraine. During the First World War, it was a split territory, partially owned by Imperial Russia, and partly by the Austro-Hungarian Empire.
In-game this new battlefield sports distinctive wattle trenches breaking up open plains. This terrain is well suited for heavy machine guns, which enjoy good sight lines. Be careful as you advance, making the most of shell craters and other cover between trenches – or call in a smoke barrage.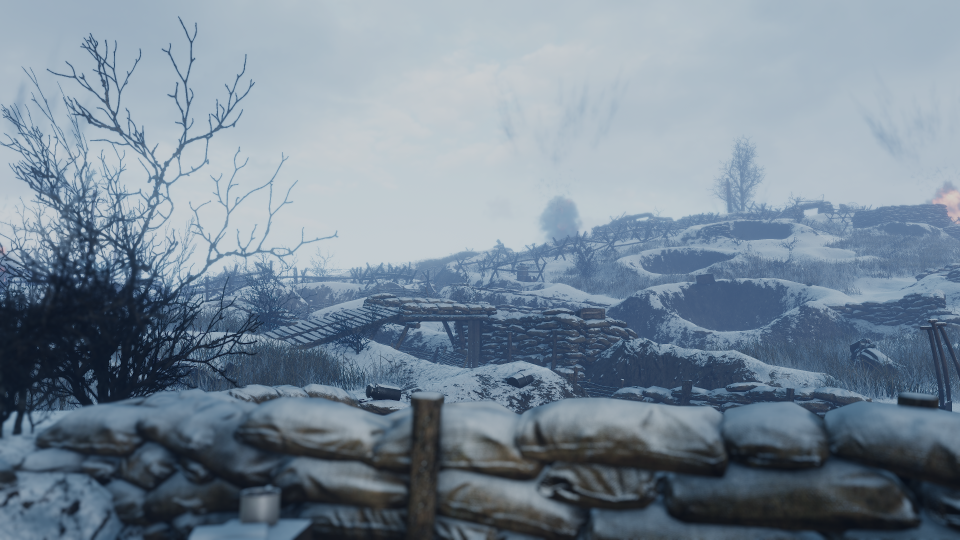 Update Changelog
Chemical Grenade M1917 and NebelBombe Type N now available in Attrition
Bots using HMGs will stop shooting when they can no longer see their target
Pre-load HMG assets so it no longer lag spikes when first entering a HMG
Fixed tree stump climbing in the Baltic map
Health regeneration adjustments:

Health no longer regenerates while sprinting
Health regeneration is spread out over time now
Medium and Heavier damage require additional time to fully heal

Various performance optimizations
Verdun and Tannenberg split into two separate .exes. This will enable separate updating, and resolve some issues including achievements and voice chat when switching fronts from in-game
Fixed a bug where you could unbalance the game by swapping squad to the opposite faction
Fixed a case where you were able to join larger team when joining a game
Game will add new squad to opposite faction rather than revert to imbalanced team where possible
The Voice Commands menu can now be navigated with the keyboard numbers like before
We now save XP when a disconnect kicks you
New settings and functionality for controllers (14 changes, complete list in full changelog)
Read the full changelog on the Steam forums!
We'll see you on the battlefield!