Free Demo:
The Cinema Rosa now has a free demo available on our Kickstarter page here: CLICK here
Kickstarter Relaunch:
We're back on Kickstarter this month, trying to raise money for The Cinema Rosa to support its launch. Money raised will go toward's the development and marketing of the game, leading up to the game's release in March 2019.
Back us today and keep an eye out for the free demo on the page.
New Screenshots:
We've been working lately on the idea of adding ghosts to the game, to give it more of a spooky vibe and atmosphere. Ghosts have been added to all of the major rooms with luminescent, transparent textures. You can see an example of what I mean below: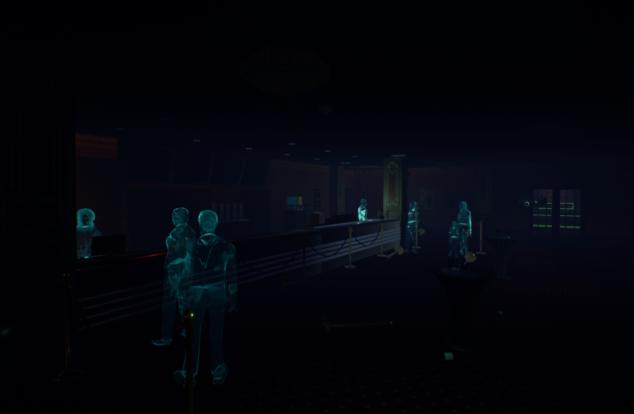 Here's another ghostly image: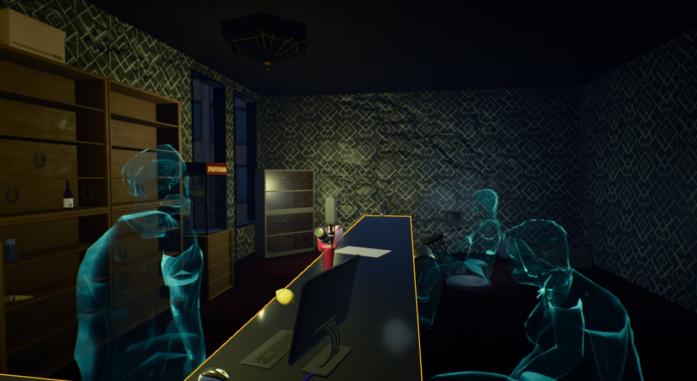 Marketing materials and more:
We have various other images to share with you today, including our new marketing material for the game. We're really trying to get across the atmospheric nature of the game, methods of exploration and adventure. To this end, we've stylized some of our pictures to fit in with the "filmic" Golden Age of Hollywood aesthetic.
You can see an example of that here: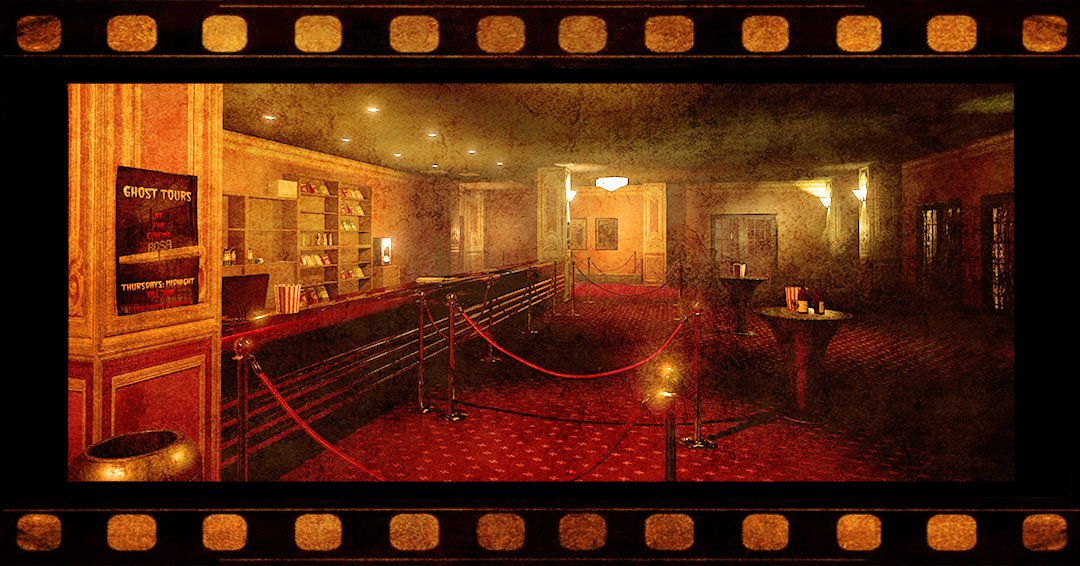 We've also been working on adding GIFs and moving images to our promotional materials. You can see a few examples here:


Remember to back us on kickstarter, by clicking here: Kickstarter.com