We are slowly emerging from our Zombie comas following a veritable banquet of delicious and nutritious feedback from Rezzed, which fittingly took place in the rather Zombie Apocolypse-esque empty halls of Birminghams NEC arena this past weekend.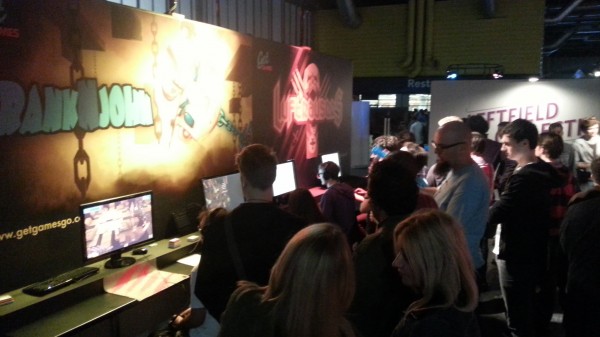 Where to start! We feel very fortunate to have been given the opportunity to show FranknJohn at Rezzed amongst such awesome up and coming games, especially at such an early stage in the project. None of this would have been possible were it not for Gambitious. With barely 2 months of production under our belt, we felt slightly nervous to be stationed beside such industy heavyweights, but as it turns out, everyone is just so lovely and the world didn't end.
Feedback is the food of champions. Rezzed provided us with the plate and it was rapidly filled with a delicious range of delicacies. Everything from hardcore gamers and journalists to parents and couples. There was such a warm and soothing crowd. I had a strong urge to hug random people many times.
What was also awesome, was the sheer number of developers who were so willing and enthusiastic to break away from their own busy booths, to try out other developers games. At one point, Splash Damages' Ed Stern sat down for a combined 1hr 15min of playing and feedback. It was a lovely, encouraging environment and it's full reaching benefit will no doubt persist and blossom throughout development.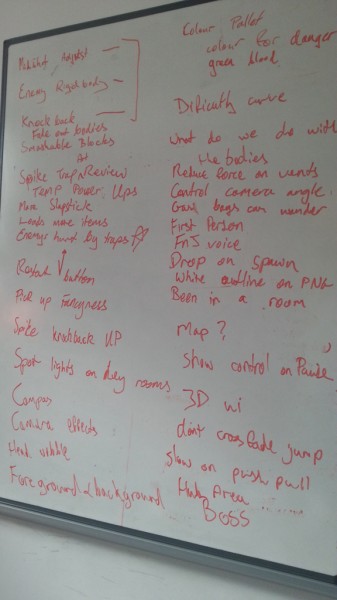 One of the tentpole decisions we pitched down before starting production, was that we'd get people playing the game and giving feedback from day 1. We wanted to create this feedback loop where it flows freely into our design process, where we can sift through it and pick out the stuff we feel strongly about, and take action on it. We have a strong vision for the game and where we want to take it, but it's the little details that we can often lose focus on, an unfortunate bi-product of being so close to the game.Another thing we have (successfully!) achieved and will continue to do, is to push out the game and it's progress to the mass media on a regular basis. You may feel like a naked person exposing your loins to a judgemental crowd for the first time, but hey, it got us featured on our Rock, Paper, Shotgun! WHAT!?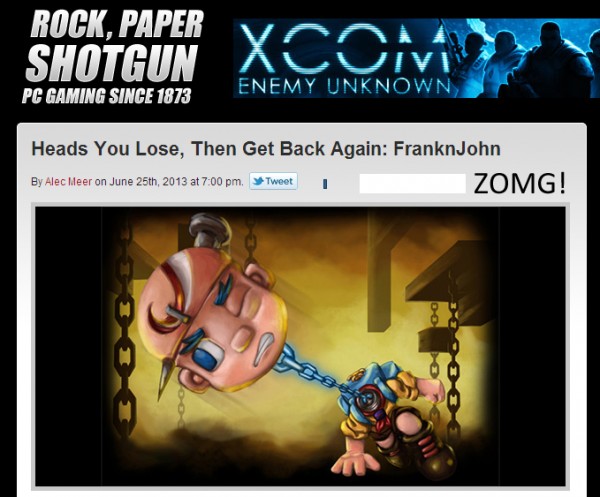 So, what's the next step? We are busy condensing our feedback lists from Rezzed into something more tangible and actionable. Immediately after, we will be focused on honing gameplay mechanics. Next week will be fun! We are holding a 'Skullcap' gamejam in the office and will be reaching out to you guys to contribute with any crazy ideas you may have! Skullcaps will provide the ZAZZ to the core gameplay; we have a physical wrecking ball as a weapon, we really want to exploit this and do some crazy shit with it.
We are rocketing up the IndieDB ranks thanks to RPS, lets keep the momentum going!
Feedback loop, man.
Paul