Play as a cute little bushy tailed fox, who is tasked with saving animals trapped by an evil mastermind. Foxy will need to travel to various worlds, depicted by different themed levels, and collect berries and gems, and rescue the trapped animals from a devastating fate. The game is inspired by Crash Bandicoot and Spyro the Dragon.
Watch the Trailer
Download on Itch.io
Levels
Eglinton Village
Make your way through the medieval land, avoiding knights, bombs, carnivorous plants, and a fire breathing dragon to rescue the trapped animal.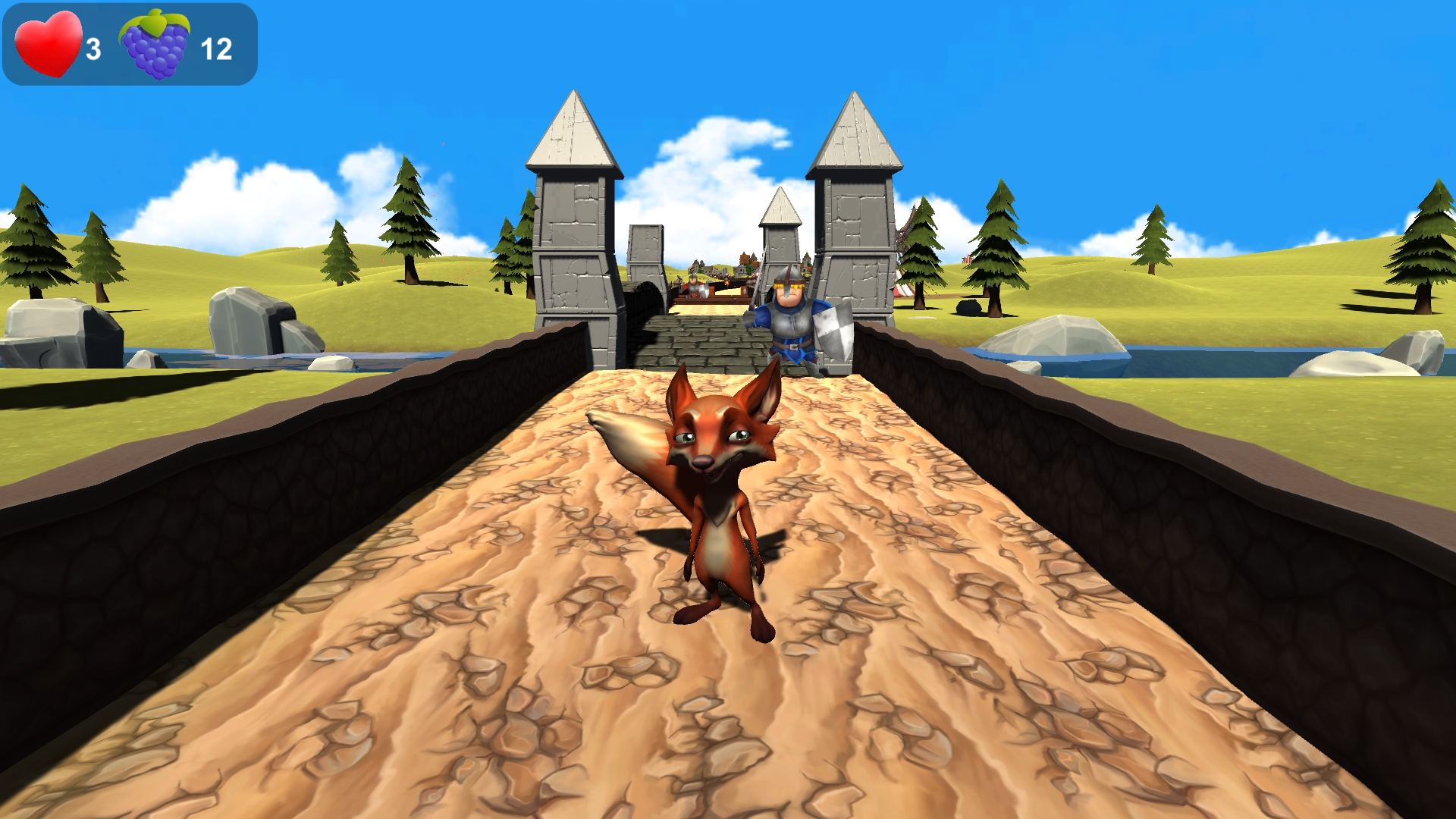 Eglinton Town
Explore the semi-open world and help Grizz the Bear restore the water to the fountain.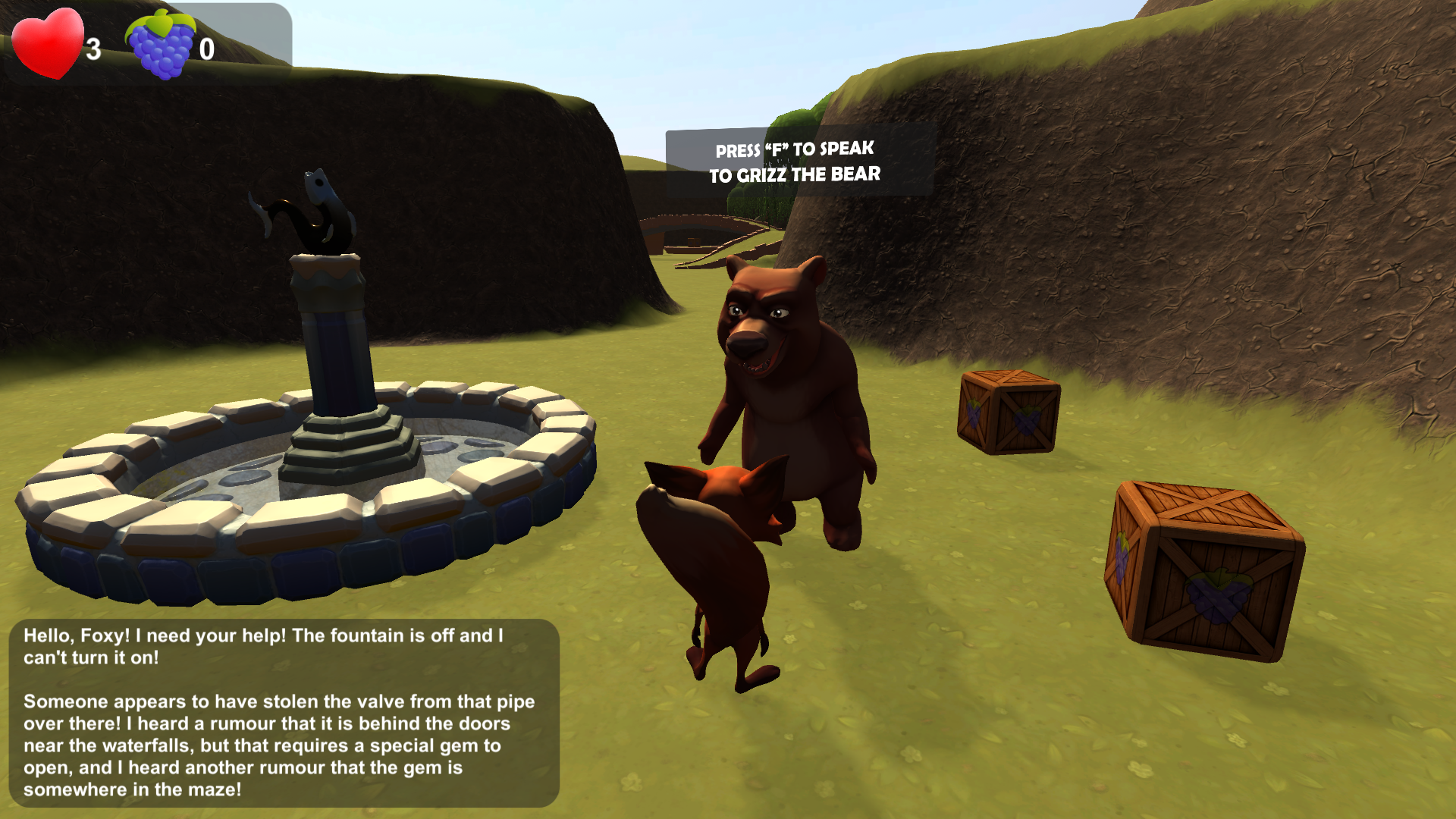 Egyptian Tomb
Make your way through the Egyptian tomb by navigating difficult moving platforms and avoiding the spiders and scorpions to rescue the trapped animal.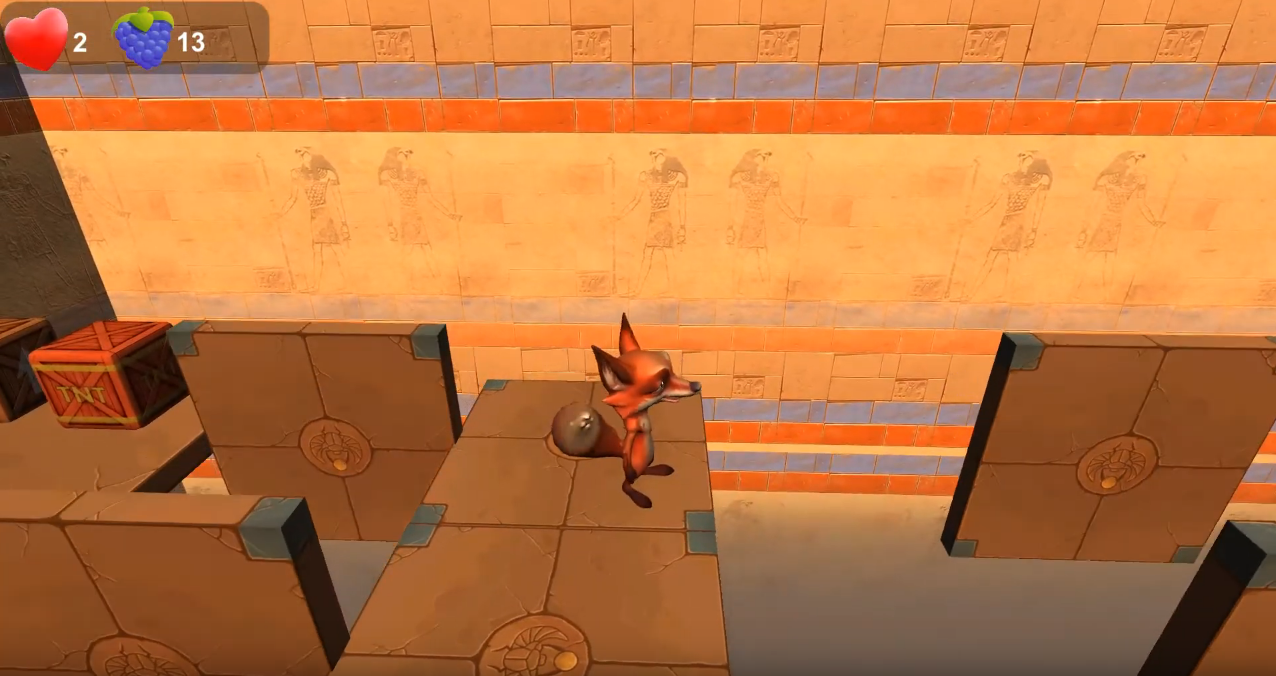 Soar High
Glide your way through the flying level and pick up collectable gems along the way.