Out Now!
Yes, now you can play the whole game! There is a caveat or two though.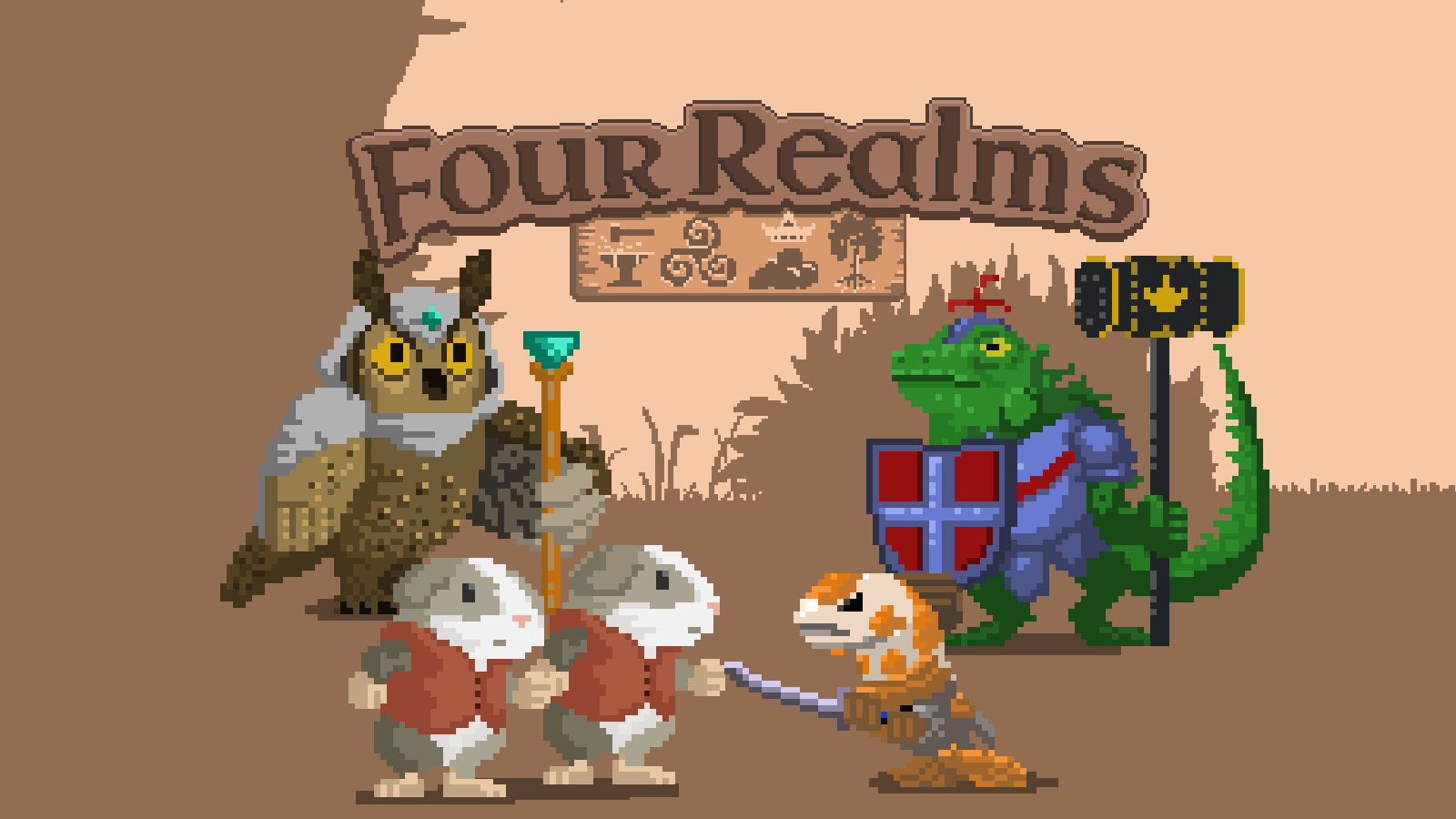 First, this is Early Access of the Beta stage of the game. There will be bugs. I highly recommend you try the Demo first to make sure you don't have any large technical bugs. If you do find issues, please, let me know. I can't fix what I don't know about.
Second, if you are unaware, Hugebot! is a solo garage game dev team. What does that mean? I'm one person, so cut me a little slack. And I'm not paid big bucks (or anything at this point), so, I have a day job. My time is limited, but I am dedicated to making Four Realms awesome. Just be patient and I'll do my best.
Trailer
A third Warden trailer! Seriously, check out all three in succession. It will give you a great feel for the variety of game play you can find in Four Realms. This one features the Guinea Pigs. They are a bit more advanced. Their specialty is you actually get two Wardens. So pile up those Skills and Items to double their effect! Or bring out a Shrew Flag Bearer and get double the benefit.
As always, all questions, suggestions, and feedback are welcome.
And enjoy the game!
Thanks
-Del