We've added Fortresses to the game. As you might expect, these serve as static defences for the more well developed islands.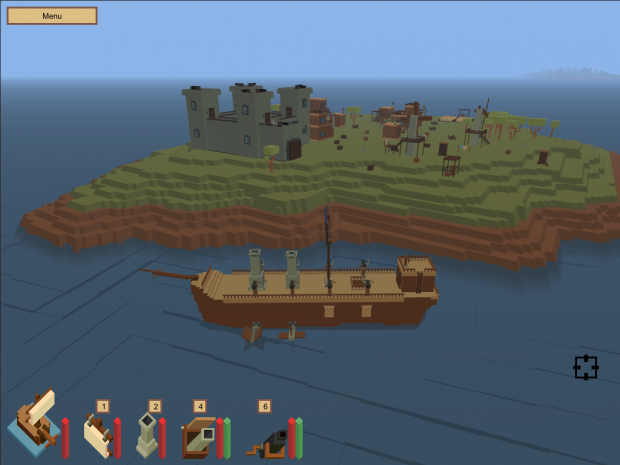 They also feature cannons which are out in the open and we will also be using those on ships later.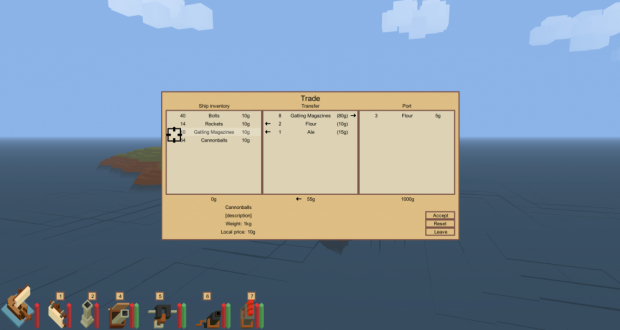 The new trading and looting interface - we've gone with a simple interface, inspired by fallout:new vegas. The name, price and amount of an item is displayed in the main part of the window and the lower part of the window displays additional information when you mouse over an item.
That's all for this time! We will post updates as soon as we have more to show - if you want to keep up with all the latest information about Freebooter, you can track the game by clicking the eye icon in the top right part of the profile.