Fortify is a real time strategy game. You play as a lord in the northern region of Holgaria. Holgaria is under attack by creatures and as the first line of defense it's your job to hold your fort!
You start at the Iron Age with only a few poorly trained slingshooters. As enemies attack you gain gold and can start advancing to Medieval Age and Imperial Age. The new ages bring new buildings, units and other defenses.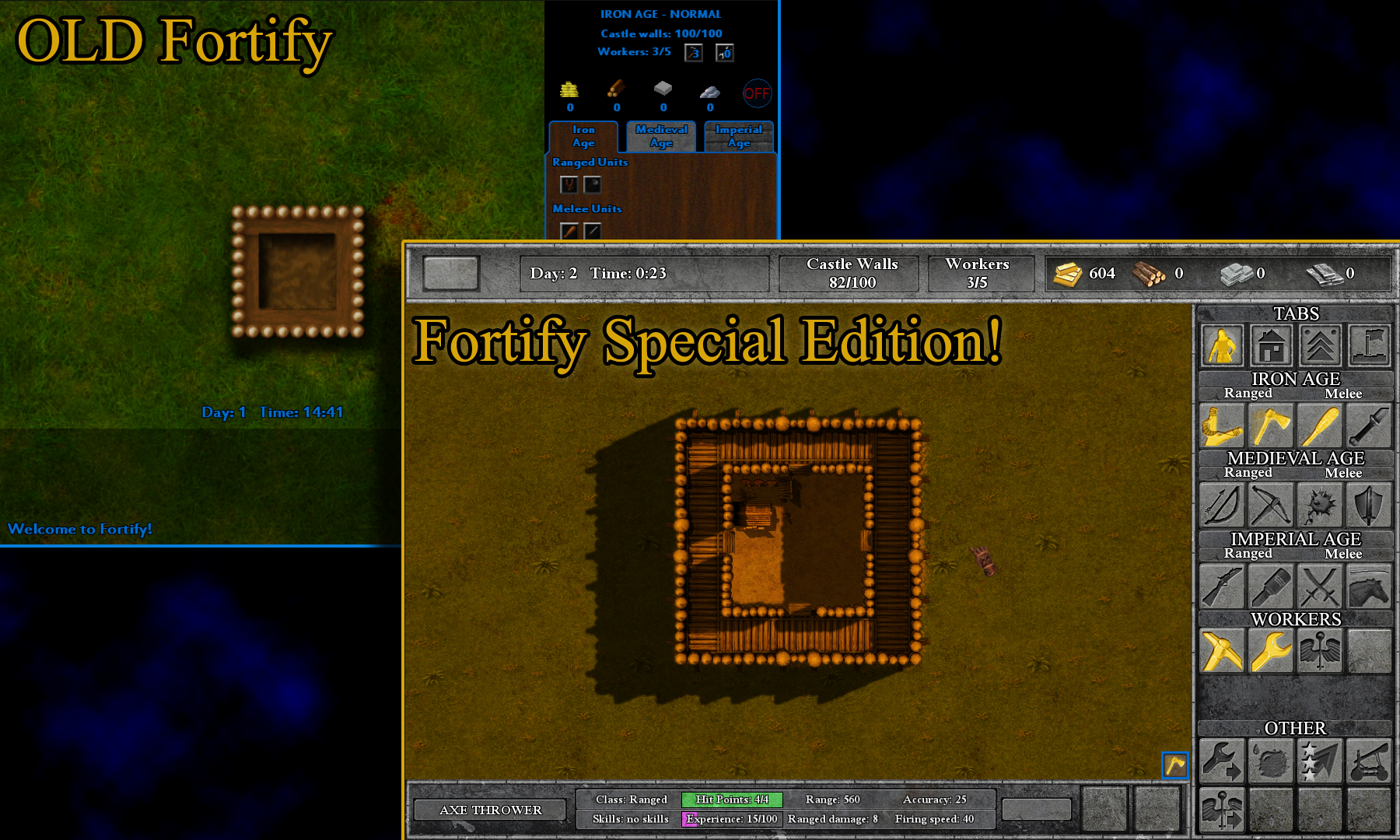 Gold won't be enough though, to train more advanced units and construct new defenses you'll need to build and defend outposts in the form of a lumbermill, a quarry and an iron mine. These outposts gather resources but are also vulnerable to attacking enemies. To protect these outposts, towers and melee units come in handy.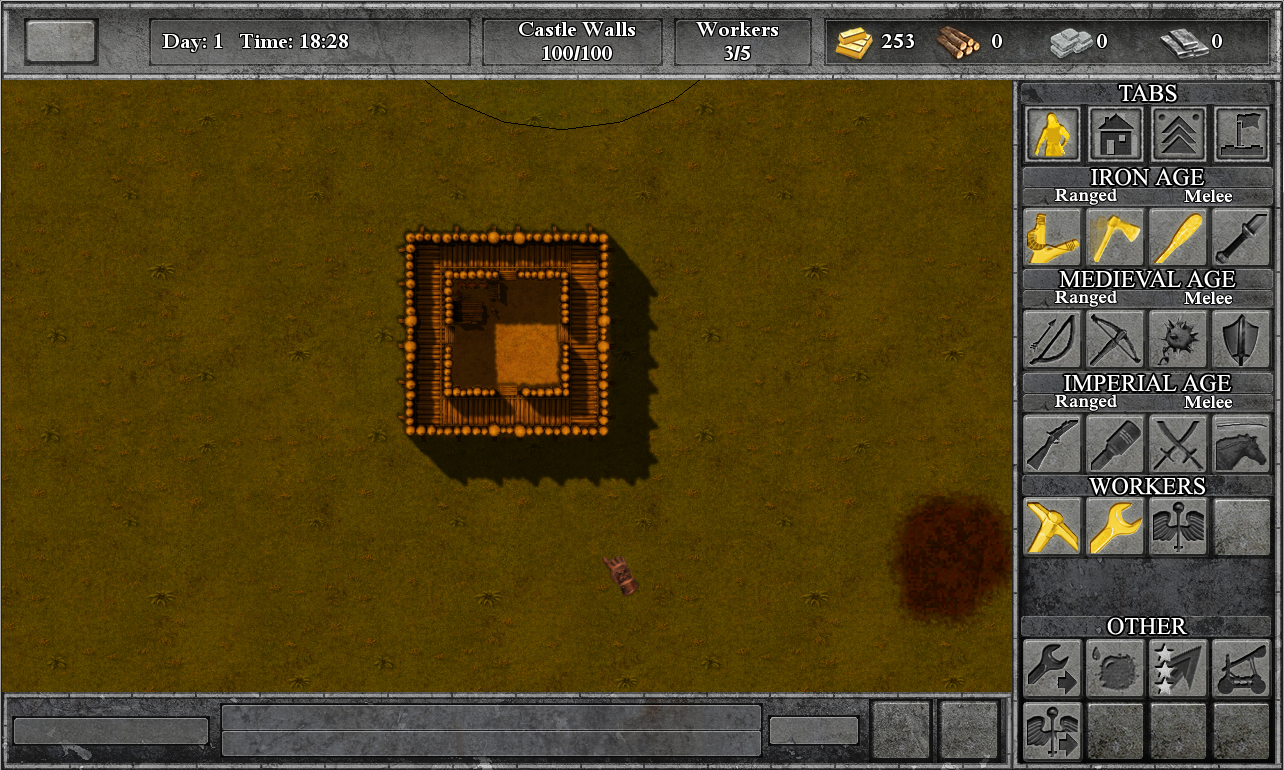 New features in the Special Edition include:
- Real-time shadows based on time of day
- Improved art
- New interface
- Code optimization.
- Arcade mode: How long can you survive the attacks?
- Achievements
- Better implemented leaderboards
And hopefully!
- Multiplayer Player vs Player mode, tower defense style
And more!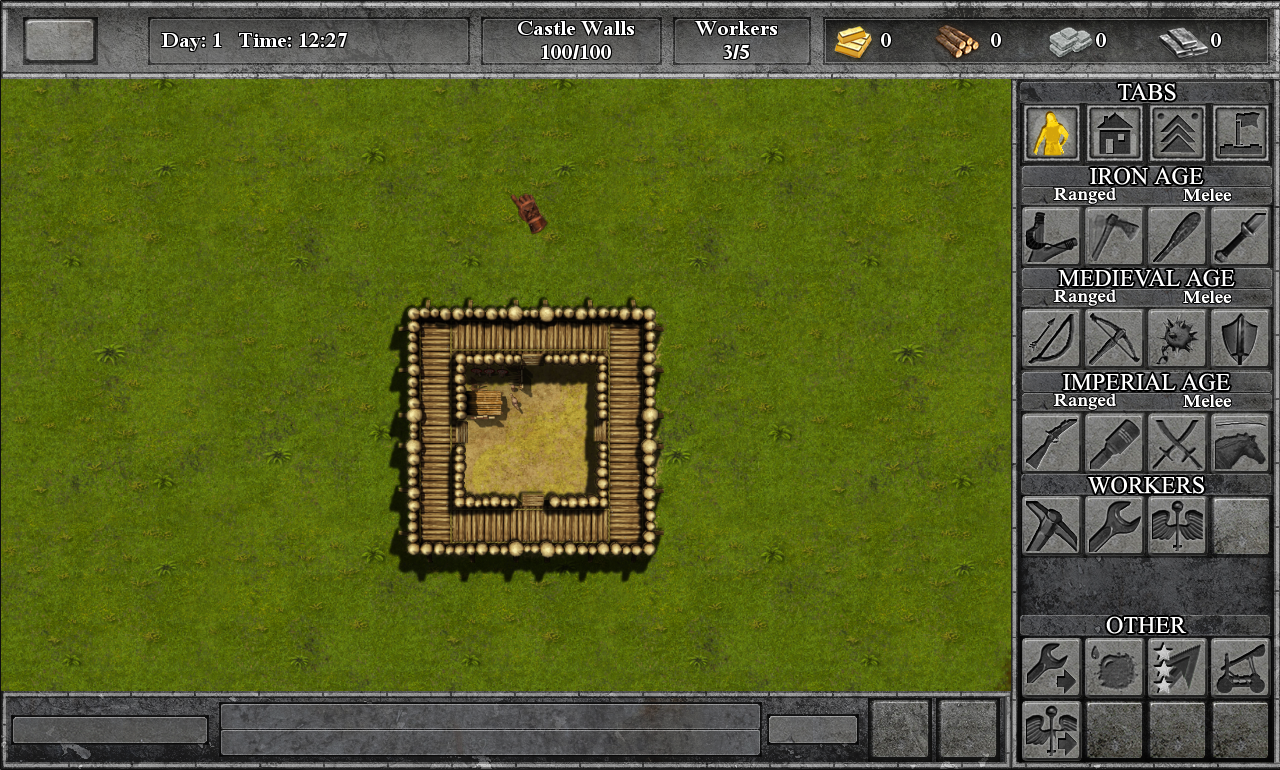 I'll start making videos to show progress as well. The new real-time shadows just looks so much better in video! :)
I can't tell you what this game will cost but I can guarantee it will be cheap!
Thanks for reading. I hope you stay updated on this project! It'll be really fun to share more news with you all as the game develops. You can follow @HolgEntertain on twitter for all news regarding all Holgersson Entertainment games.