0.0.20 Release:
Saving server presets as mode files, this lets you save server options (Mobs, inventory, PvP & PvE settings) as a file that you can share and load from later, the game will include some examples, however you can tweak them and overwrite the files to your liking in the Forgeverse_Data/Modes folder (or delete them entirely).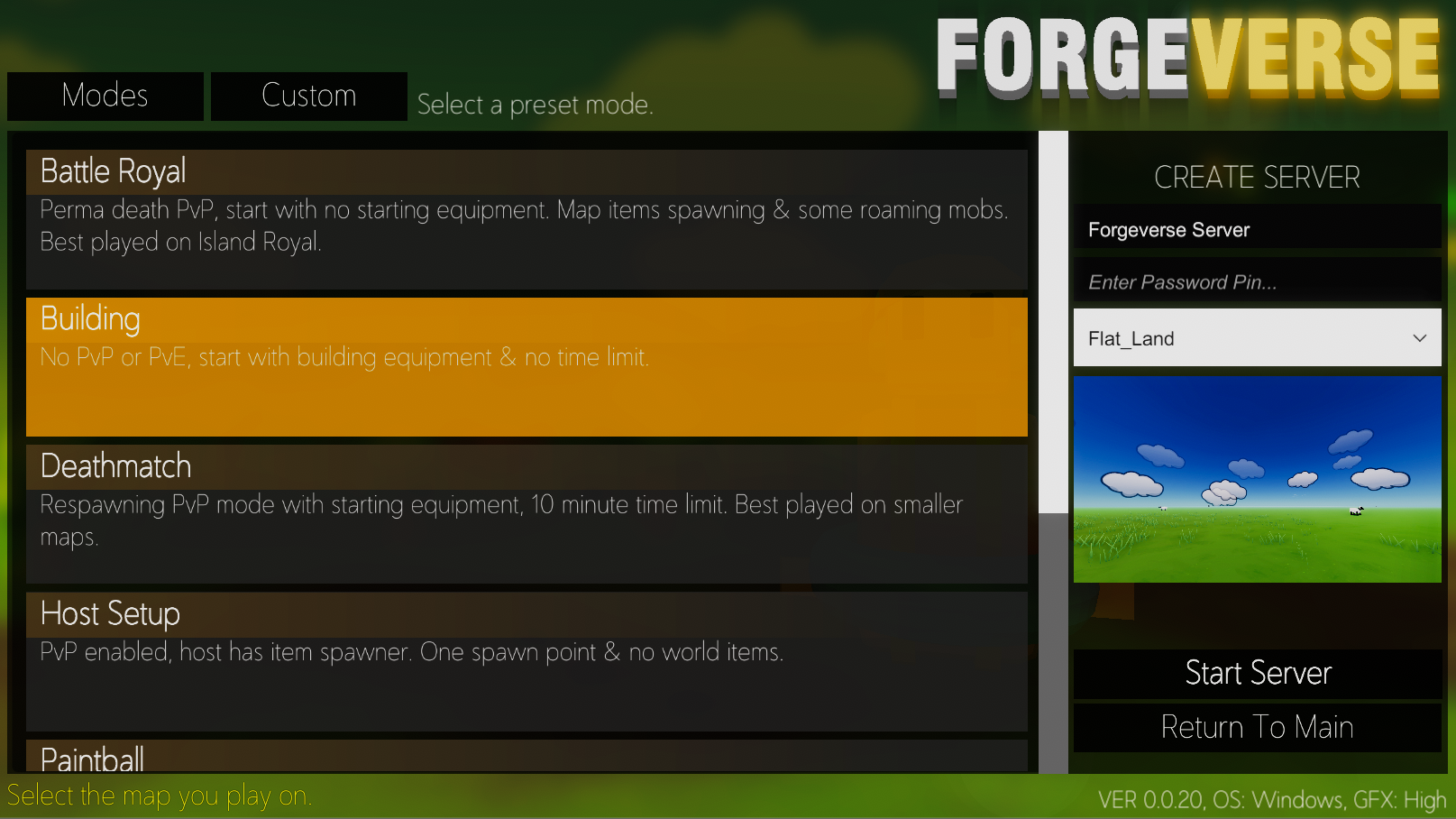 Added emotes that you can activate with the 4 arrow keys.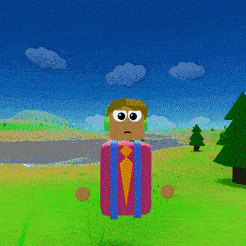 Gamejolt API integration, syncing the in-game trophies with Gamejolt trophies & adding leaderboards for mob & player kills. You can sign in by opening the options menu & selecting Link Gamejolt Account. If you have any trophies already unlocked you can add them to your account by selecting the Sync With Gamejolt button on the trophies page. Any mob/player kills already accumulated will also be added to the leaderboards once you link your account.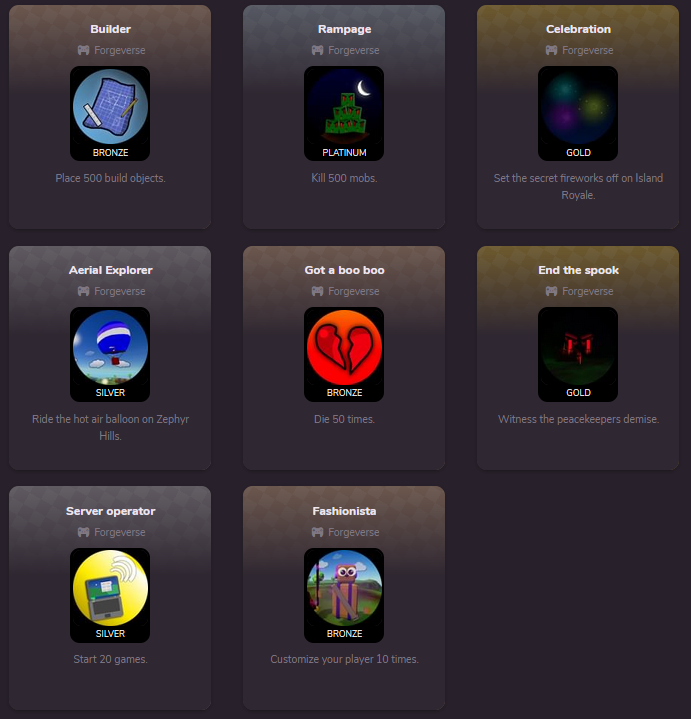 Added Shield item, any damage taken will have 75% taken off while holding the shield!

Zombies have random customization of their torso & head types, as well as a few different accessories such as hats & hair applied.
Added new customization options including 2 new hair styles & a hoodie.
Options menu now shows values next to several sliders, such as FOV & mouse speed, as well as showing a cursor next to the cursor size slider.
Nav mesh obstacles optimized for build objects, they will now be inactive by default and will only be enabled when a mob is within a short range, hopefully making larger builds run a bit better.
/spawn zombie & /spawn item (item name) commands added, both are only usable by the server host.
House build file released. Find Here.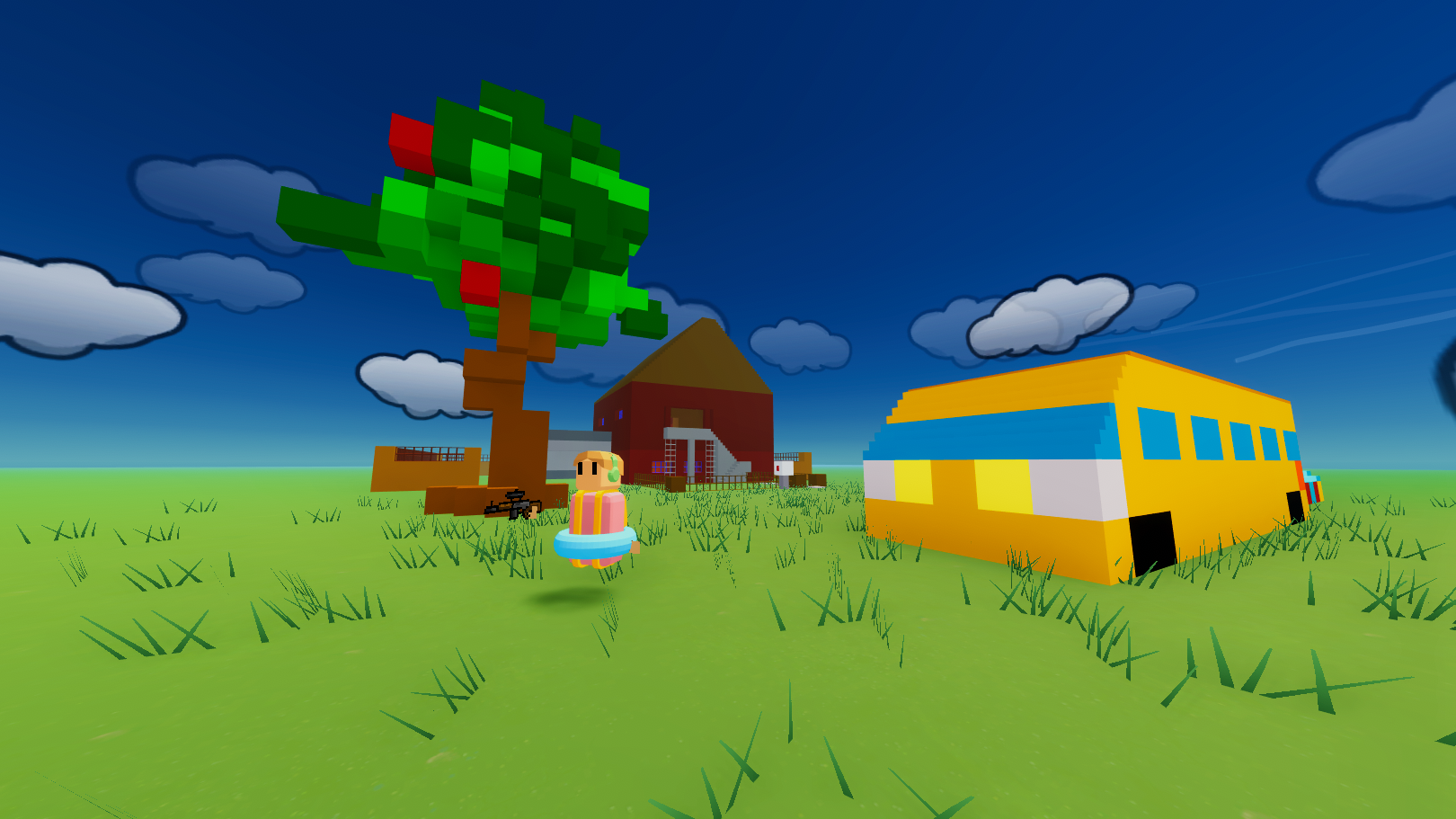 Added new killcards:





Small changes/bug fixes:
Fixed going from freecam to aiming.
Added trophie progress bar when highlighting a trophies description.
Added more details & objects to several maps, most notably being more trees on Island Royale.
Zombie mobs can now use swords
Magic staff & paintball buff.
Zombie mobs now use magic staffs correctly.
Fixed incorrect score message when all players have died without respawning.
Fixed multiple torso accessory colours being applied incorrectly.