0.0.18 Release:
​Added swimming with sound effects, movement speed is lowered & you can swim up by holding space.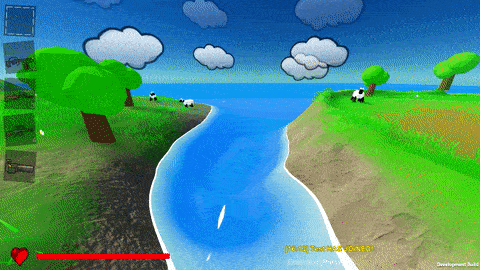 ​
Replaced all terrain textures & water material.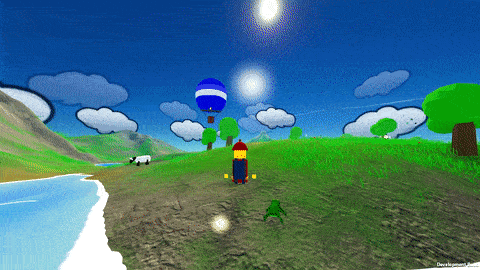 ​
Added player particles in character customization, unlocked once you've unlocked every trophy.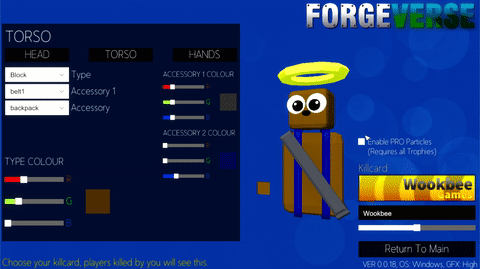 ​
Replaced all trophy images.

​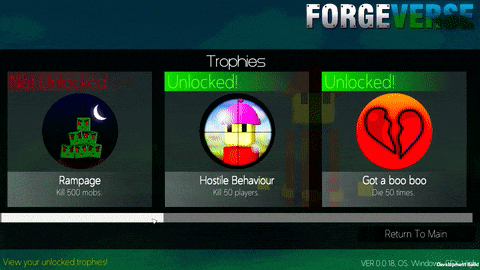 ​
​Customization checklist on first time playing.

​Added invert mouse options for both X & Y axis, found in the options menu.​
​Added /set spawn command, this will move the first spawn point to your current position, combined with the force same spawn server option you can choose where players will start/respawn.
Created an example obstacle course​ build file, available to download here: Build File Download​ (place in Forgeverse_Data/Saves) & load with /load obby or open the save/load menu when paused.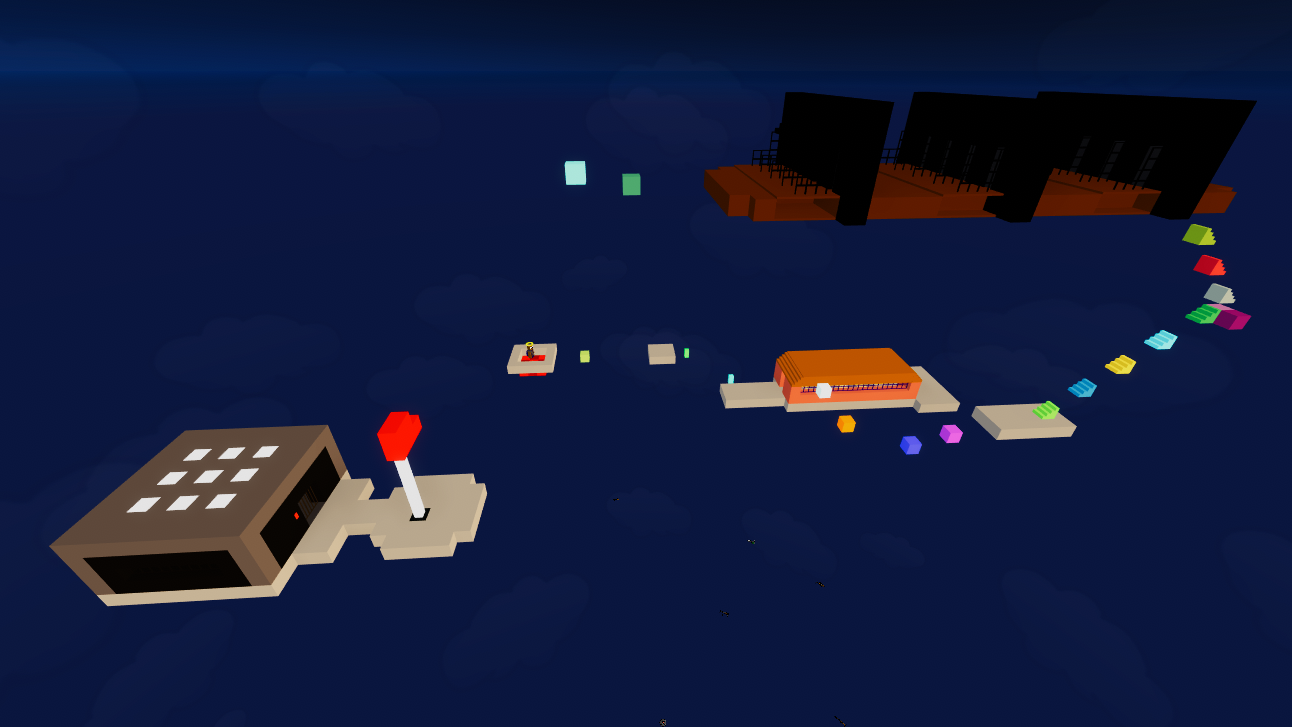 ​
Small changes/bug fixes:
Flash grenade duration increased & sound effect volume decreased.​
Removed wave particles.
Pogo now only applies vertical thrust.
Changed bedroom lighting.
Fixed dying twice to certain projectiles.
Fixed mine placement.
Fixed peacekeeper achievement.
Removed mob kill score text.
​Decreased Island Royale plane seats range.
Fixed clients not spectating.