0.0.15 Release:
Added Bedroom map, with plenty of secrets to find.
Added saving/loading system, accessible in the pause menu. Only the server host can load build files. Save files are txt files, meaning you can easily share builds with other people.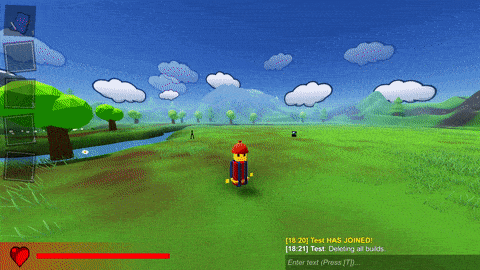 Added extra section to the end of the tutorial map explaining how electronics work.
Added new chat commands: /load (build filename), /delete save (build filename), /kick (username), /delete all.
Fly cam is now optional with the blueprint & paint tools, toggled using the Y key.
Improved Zombie AI with better idle behaviour & fixed view range when using melee weapons.
Added Mob view distance multiplier.
Added new death animation when health reaches -20 or lower.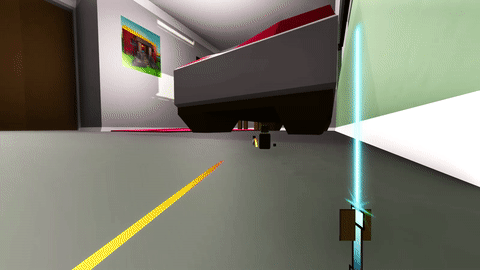 Added new killcards:



Bug fixes/small changes:
Fixed resolution selection saving.
Many dropdowns are now longer & item spawner dropdown shows item sprites.
Server password & name saves.
Build objects spawn with the current colour set with the paint tool.
Pogo stick reliability improved.
Player inputs ignored if paused or typing.
Added close pause menu button.
Rebound build offset button to Alt instead of Space.
Added parachute open animation.
Added new face.
Small changes to coat model.