0.0.14 Release:

Added electronics available to build including: a switch, button, overhead light & an electronic door. Electronics are wired together using the wiring tool, clicking the sender (switch/button), then the receiver (electronic door/light).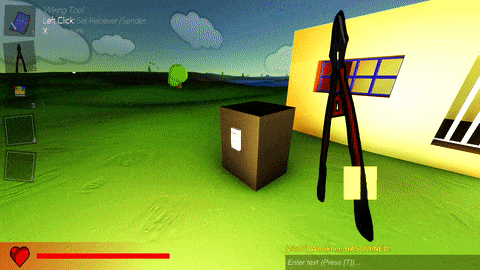 Overhauled explosion/fire effects to better fit the games artstyle.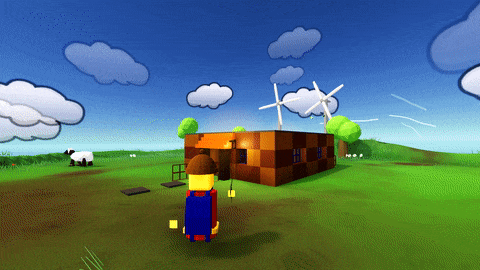 Added achievements, accessible on the main menu.
Changes to main menu interface, including an animated background, an IndieDB button, another music track & some slight changes to the layout.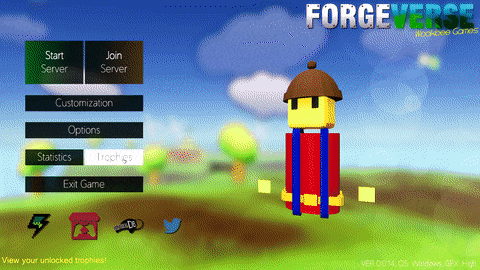 Zombie AI has been improved, now wondering around when they have no target (when mobs attack on sight only is enabled), and some changes to their movement speed. They also now hold items with the correct offset, as the players do.
Damage indicator for players when taking damage (duh).
Different versions of the game will no longer be able to play together, displaying an error message when trying to connect. This will prevent any issues with cross compatibility between older & newer versions of Forgeverse.
Added Cape accessory & new killcards.


Bug fixes/Small changes:
Fixed frog accessory colour not applying.
Zombie held item offset.
Fixed window rendering incorrectly (& updated model to make visibility through the window easier).
Left hand now has correct rotation applied when in first person view.
Fixed Peacekeeper spawning twice.
Flamethrower buff (faster firerate & better accuracy).
Selected inv item is larger compared to deselected items.
Pressing the [R] key on the main menu will play a random track from the menu music selection.