As promised today we'll be revealing the main focus of 0.8.0: mining, smelting and forging. The first step is making forges and anvils: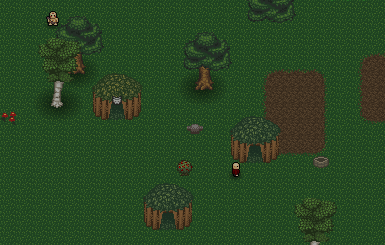 As you can see they currently spawn in villages (this will change in the next major update). The process is "simple":
- Mine ore.
- Take ore to forge (as well as fuel for the forge).
- The forge will then create an ingot.
- This ingot can be used in the process of creating new armour and weapons.(I realise how vague the above description for the process is but it should become clearer in time as we release more information)
In the next dev log we'll be revealing the central location for obtaining ores and fuels.
In the mean time you can check out the forums here
You can find the Crawle board here
The forums are a great way to get involved with the latest information, ask us questions and give us suggestions so we suggest you sign up!