Hello everyone!
We have finished setting up the server and we are ready to start the alpha tests of the new update! The sixth faction of Forgotten Myths universe, the Forgers are entering our realm. Are you ready to take your place? We are super excited to be able to play the game with you once again, and we will be online most of the time to chat. Dev hours will continue and we will have some tournaments like we used to have back in the day.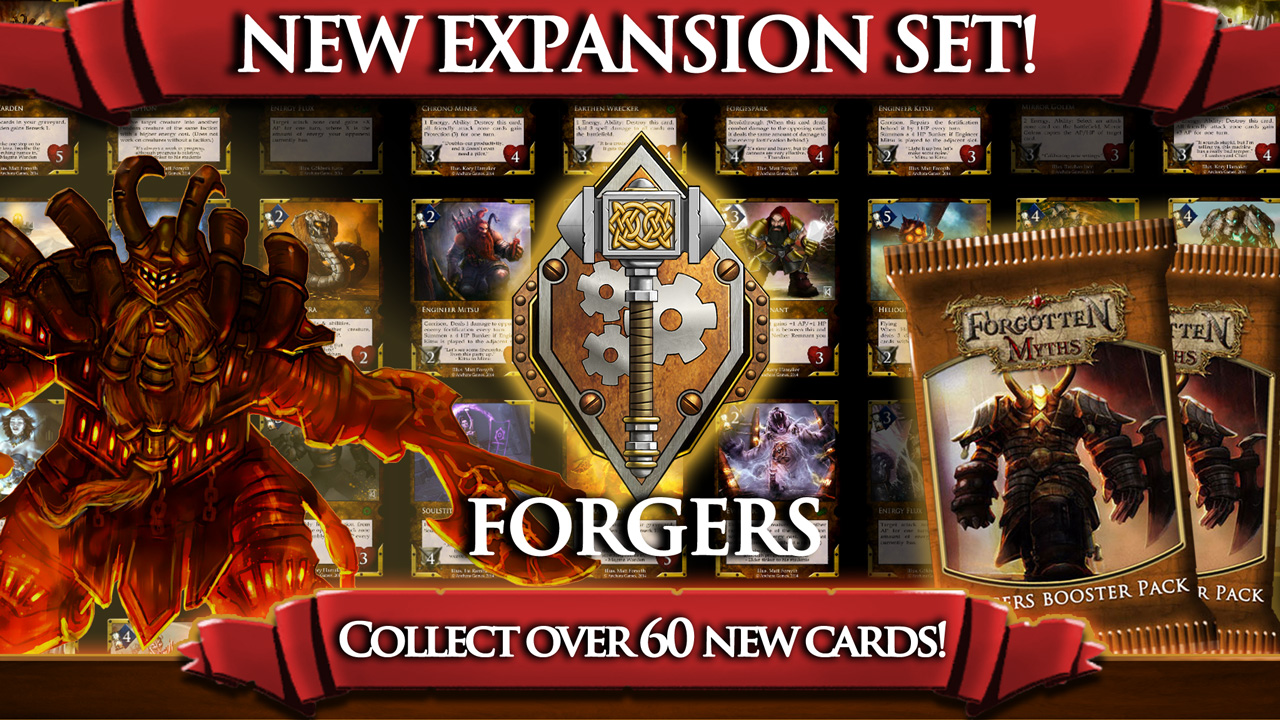 This test phase is important for us to see that the clients are working properly, the server is running smoothly and there are no major issues. We will soon update the android client as well. Once we confirm that the PC and mobile clients are working properly, we will add the emerald purchase options, submit the iOS and Steam versions, and start working on new content and features!
Your help in testing the update is highly appreciated. Please report any bugs or errors you encounter while playing. These may include exceptions or null references (please don't forget to take screenshots as explained in previous client tests), typos or anything that is not working as it should. Don't be shy, we will send more rewards to everyone who reporta bug that gets fixed.
When will the alternate art Coradian Spiritdancer cards be sent? and the previous test emerald rewards?
- We will send out the cards and emeralds as soon as we confirm that the new server is running without any major issues.
So, what is new in this update?
Gameplay
- Card draw rules have changed. You will now draw 1 card every turn if you have 3 or more cards in your hand. If you have less, you will draw 2 cards.
- Discard dynamic has changed. You can now discard any card in your hand to draw a card from your hand. (Don't worry, discarded cards do not work with Heads of Tails or Dark Summoner.)
- The new drag&drop interface means that there is some getting used to. Simply drag that cards on the slots you want to play, or drag spells and enchantments on the cards you want to target. For cards that do not require a target, you can drag and release on the battlefield. For attack zone cards with abilities; you can drag the card to its target, or keep pressing the card to start its casting.
- We have added new visual and audio effects to the game, and we will add more as we go along.
New Cards!
- Forgers expansion introduces over 60 new cards along with the sixth faction that can be mixed with any other faction!
- Legendary cards will also enter the FM universe with this expansion.

New Quests!
- All single player quest progress has been reset. You can go over and reclaim those rewards by defeating your AI opponents!
- Each difficulty level of a quest now rewards gold as well as experience.
- This expansion brings a new storyline for the Forgers, the industrious dwarf tribe.
- There is a new daily quest added, which requires you to play 10 Battleground games without the necessity to win them.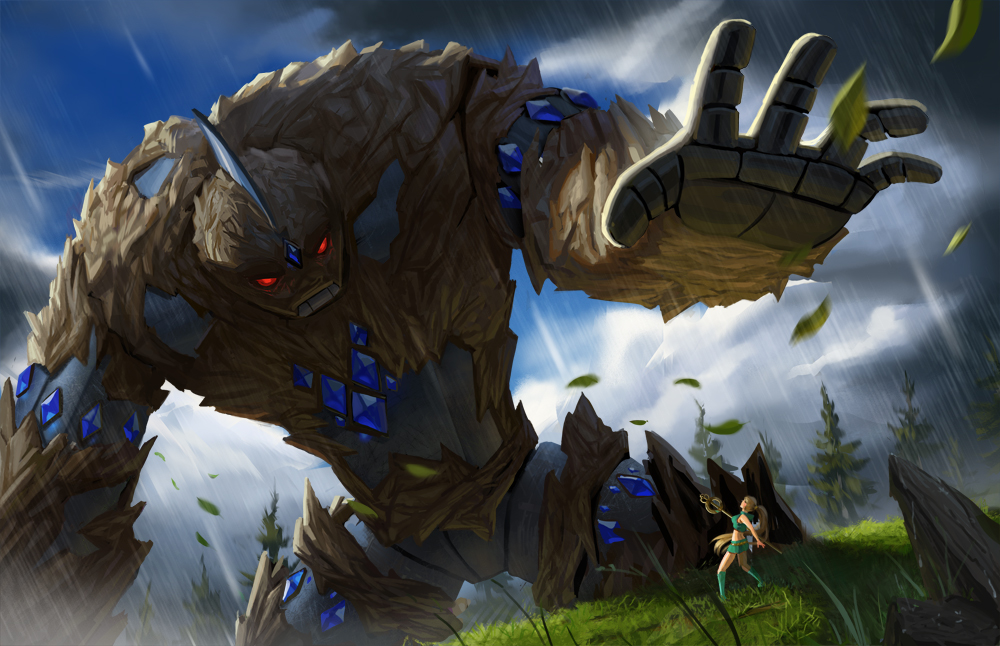 Marketplace
- Booster and deck prices have been slightly reduced.
- You can now purchase common and uncommon cards of Nature's Fury, Order of Volaran and Forgers expansions once you meet the level requirement.
- Emerald purchase is not available at the moment during the alpha test.
Arena
- Skirmish games no longer affect your win/loss ratings. Game rewards have also been changed.
- Battleground game rewards have been changed. There is no rank modifier anymore to affect the honor you gain or lose.
- All Battleground progress, honor and ranks, have been reset since the honor gain/loss system is changed.
- You can no longer join to specific Battleground games. Matchmaking is done by the server.
Monthly Leaderboards
- Not top 100 but TOP 200 will receive Emerald rewards now every month.
- In addition, everyone with at least 1 monthly honor gained during a month will receive coin prizes at the end of the month. (Top 200 will receive both coin and emerald prizes.)