Greetings and salutations!
This week's screenshot shows a line of low hills in the second view that's visible in level six: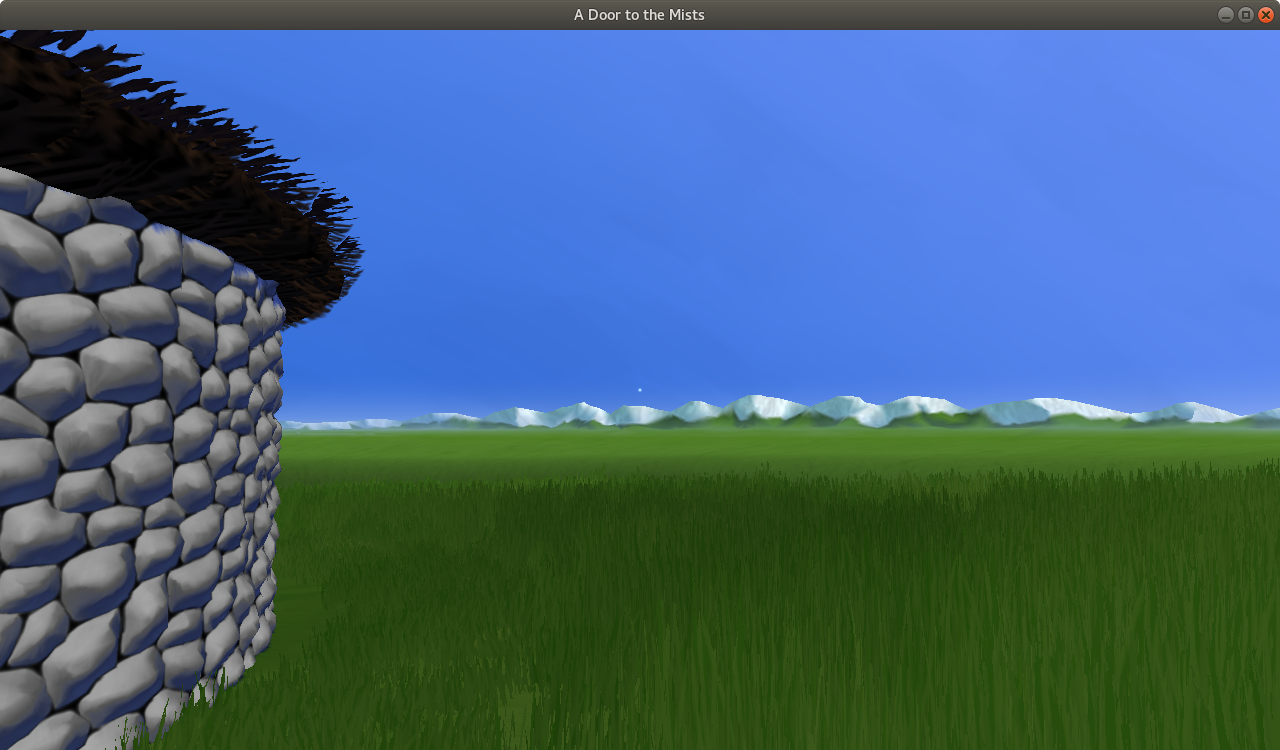 The week just past once again focussed heavily on level-construction, but this time also included some level-logic and even a little audio-work:
The view that surrounds the second room of level six (the start of which was shown last week) perhaps took up the largest portion of the work of the week just past:
The tiered hills shown last week were finished, replete with caves. A sharper hill-line was added, with grassy feet (that being the one shown in the screenshot above). And likewise added was a patch of nearby forest, the horizon dimmer beneath its leaves.
Further, the edging of the grassland was touched up somewhat, blending a little better between foreground and background, I think.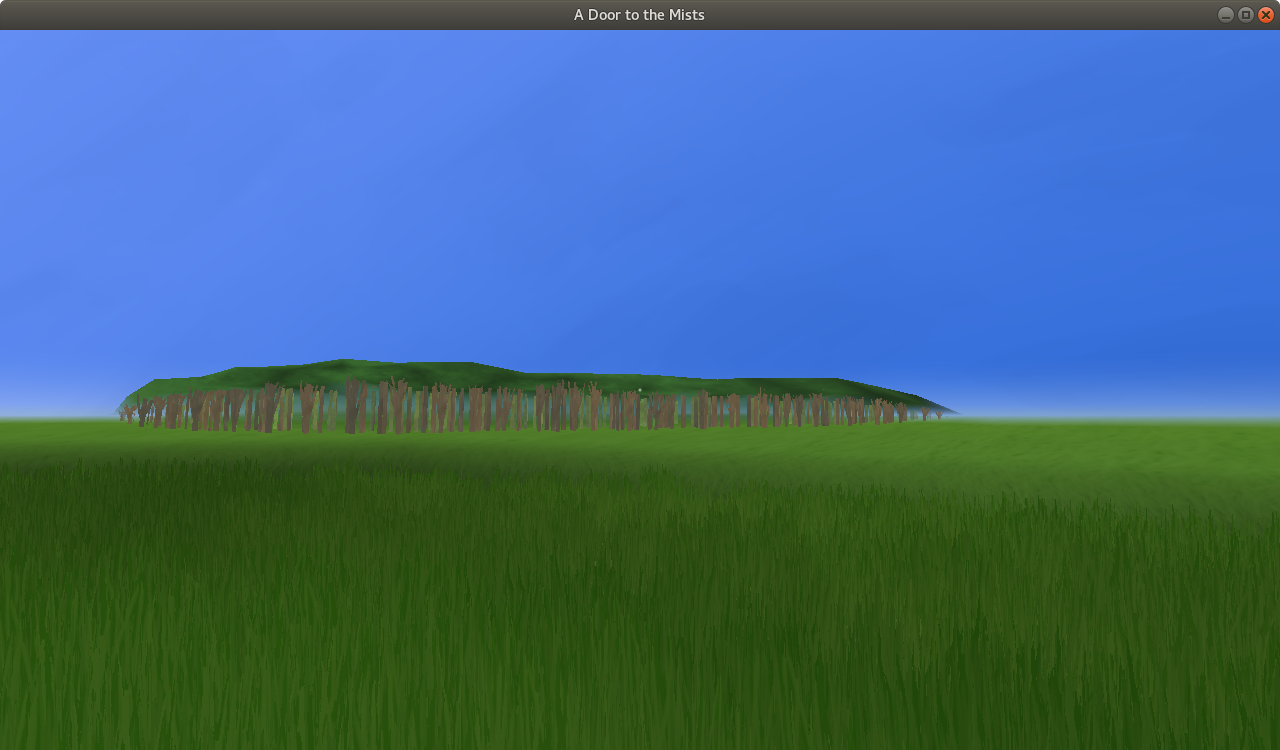 And indeed, I think that I have this view now complete!
And with the view done, I moved on to other elements of the room.
For one, I added some further interactions to the chest found there. While it already responded as appropriate to both the relevant key and attempts to open it while locked, it now also responds to an attempt to pick it, or to force it with one's sword.
Sticking with interactions, I started work on the things found within that chest--various scraps of paper, including both writings and drawings. These the player can now "remove" from the chest, after which they can be read, or collected, or dismissed, according to what they show.
Of particular note here is a set of partial map cast-offs. These I intend to be assembled via the "jigsaw puzzle" minigame--as with the puzzle found in level one--although right now they do little!
I say "remove" in inverted commas above because, technically speaking, the items aren't moved as depicted. There are in fact two sets of objects, one for within the chest, and one for without, and interacting with members of the former set simply makes them disappear, and makes the relevant member of the latter set move into position. You can see both sets laid out here, all using stand-in models: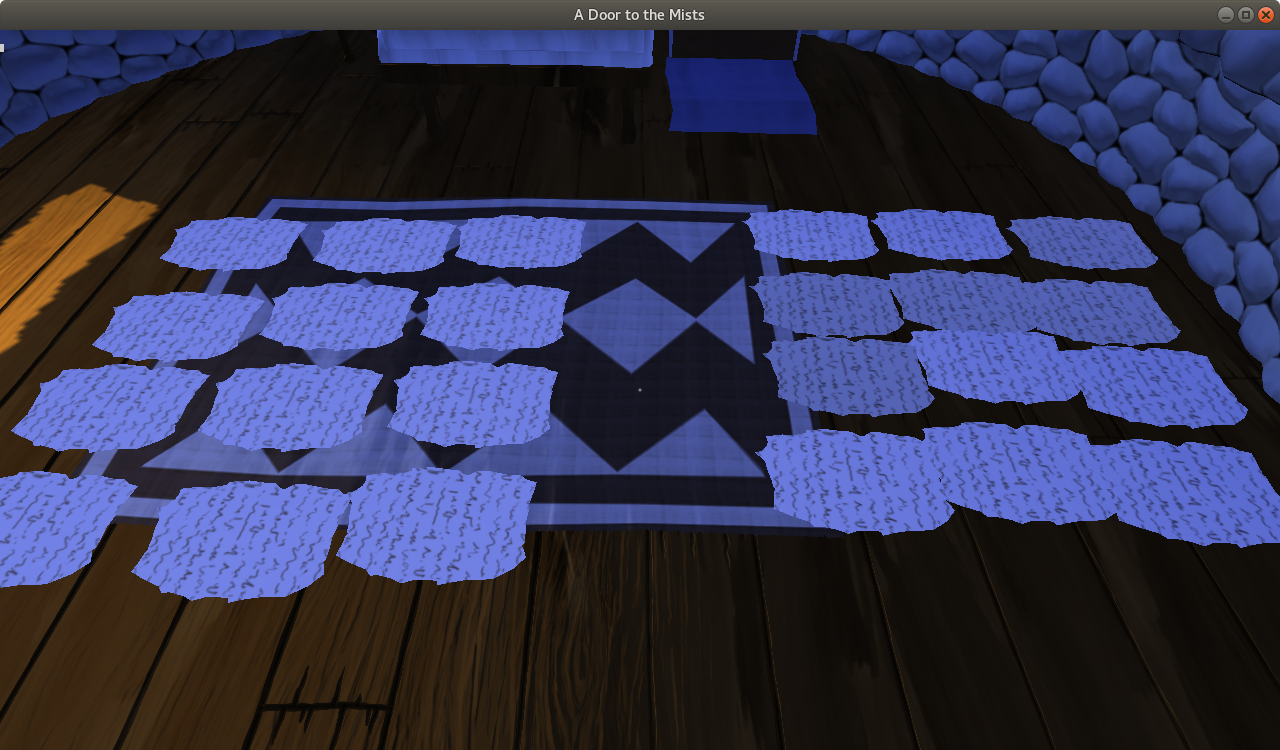 You may recall mention from a previous blog-post that the player can briefly make use of the bed that's found in this room. Previously, the action in question lacked sound effects. In the week just past, then, I made such effects, and implemented them into the level.
And finally, I made a minor change to the logic that allows players to skip character-thoughts. Specifically, as I previously had it players could not skip during the in-engine "cutscene mode". However, this could become frustrating, and so I've now allowed skipping even in that mode.
That then is all for this week--stay well, and thank you for reading! ^_^