Happy to report progress in all areas as usual as we brace for the Early Access.
We've decided that we are best releasing the alpha with the Omega ships, it'll mean less content initially but after consulting with a couple of agencies and having a 'common sense' moment, to release with the placeholder assets will likely do more harm than good and confuse people when we finally do make the switchover.
As for the uber-early access, well we're just mopping up a few bugs. The initial focus is to provide a performant and stable platform to build upon so we shouldn't expect too much in the way of content; some representative classes of ships, a couple of maps, some scenery to ogle at and a solar system to fly around in at what is the very beginnings of the campaign mode, but this base alpha release marks the very start of our journey, a stable plateau if you like, in which we launch into creating that game and what a game we have planned.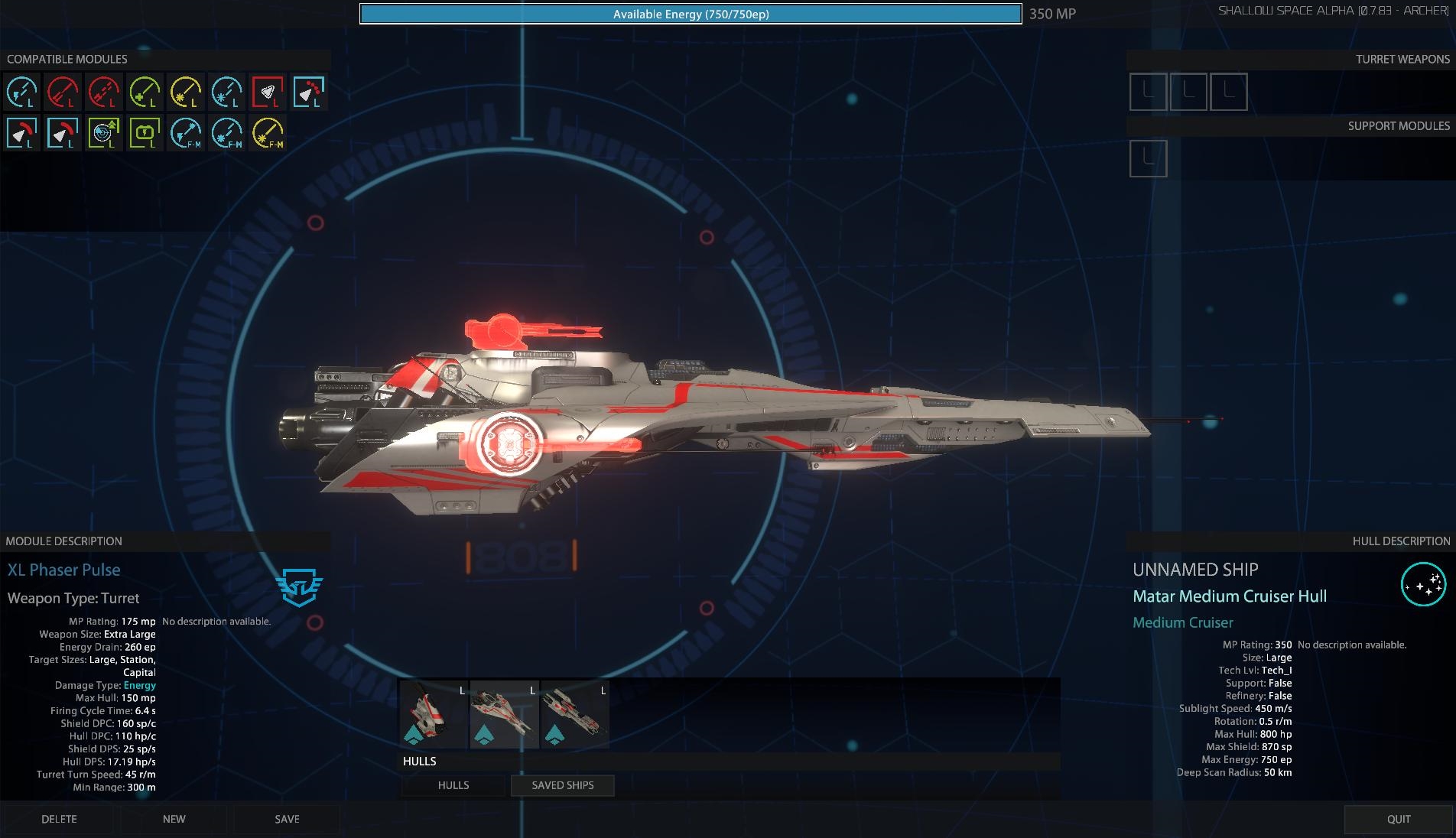 So mechanically we've been filling in the gaps, doing a lot of fluff work, making sure things look nice and presentable. The UI has been reworked so that it looks more like it will in the finished game and allows us to work easily and extensibly to fill in additional planned functionality as we progress now towards the end game. The build and fleet config screens, previously a programmer's functionality heist, get the usability and aesthetic tweaks from a professional UI developer, still more work to be done there particularly in tactical but we've advanced strongly in that area, especially in the proverbial glue that holds the entire game framework together.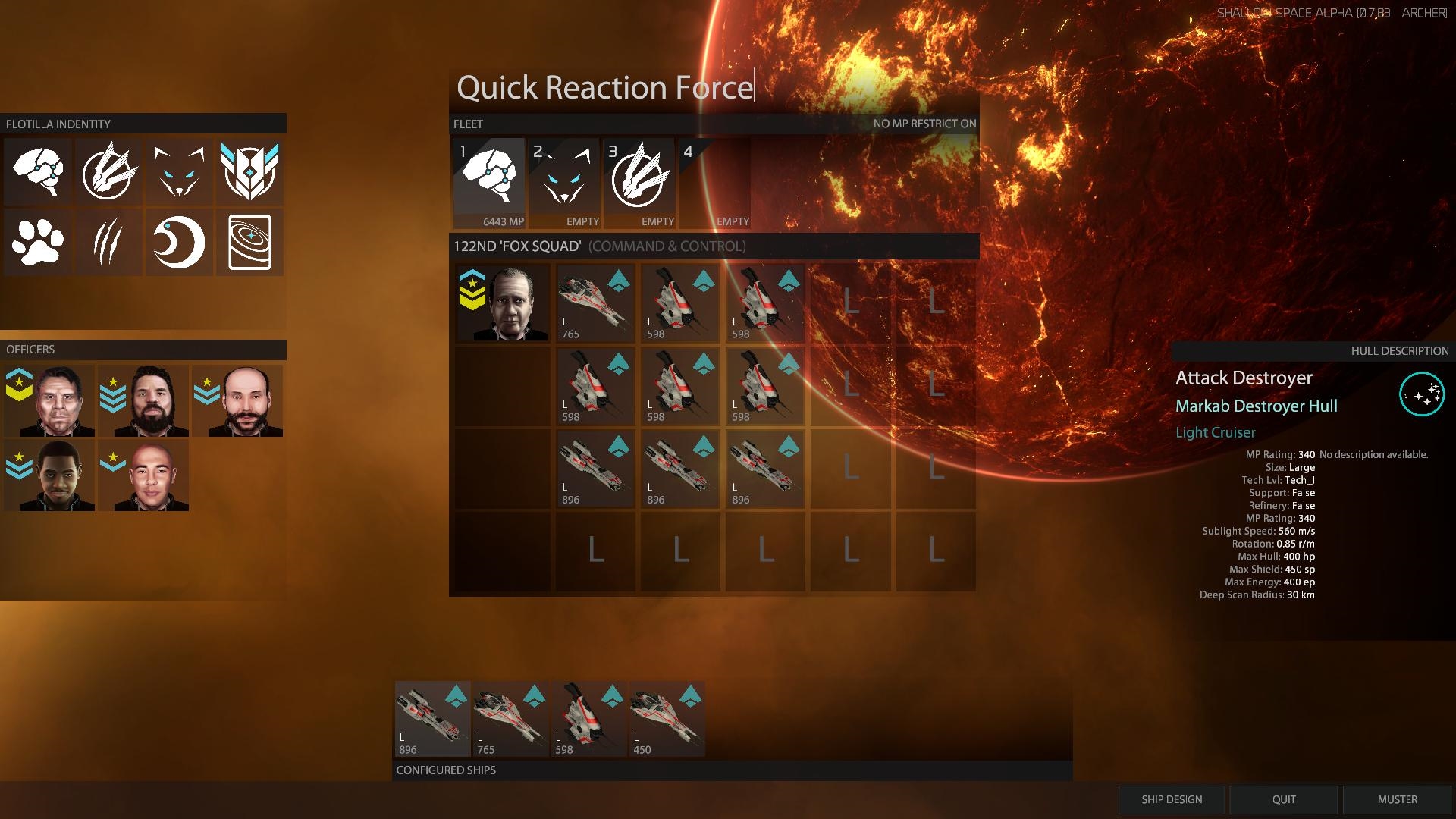 Back in the trenches Mathias (previously of Deep Space Settlement) joins the project in an unexpected twist of good fortune, it's a curious sensation actually as I remember peering over the game design document a month ago thinking 'man that INC faction and their modular ships has Mathias' name all over it' but beyond even that we've been seeking his council for well over a year now and using his artwork as reference media, to be able to invite him onboard and for him to accept so verily is both massively exciting and an encouraging indicator as to just how far this project has come.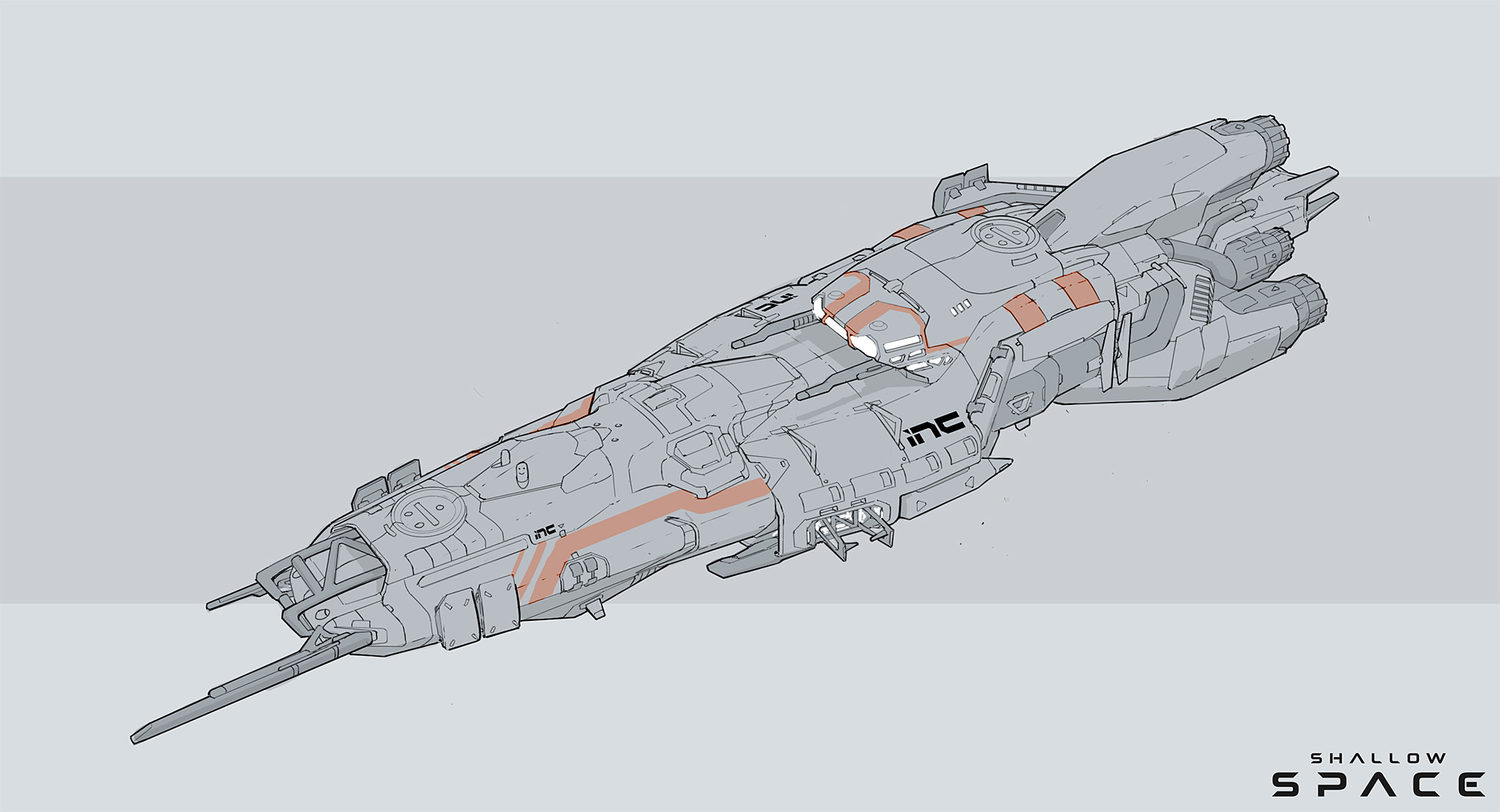 Seemingly unaffected by his departure from his previous project, Mathias begins immediately affecting new artwork to a scale of magnitude far higher that his previous works. If I didn't need to show unreserved conviction in this massive stretch to start Early Access I might admit to being a little scared as the designers tussle in the proverbial pit with friendly rivalry spurring creativity almost by design.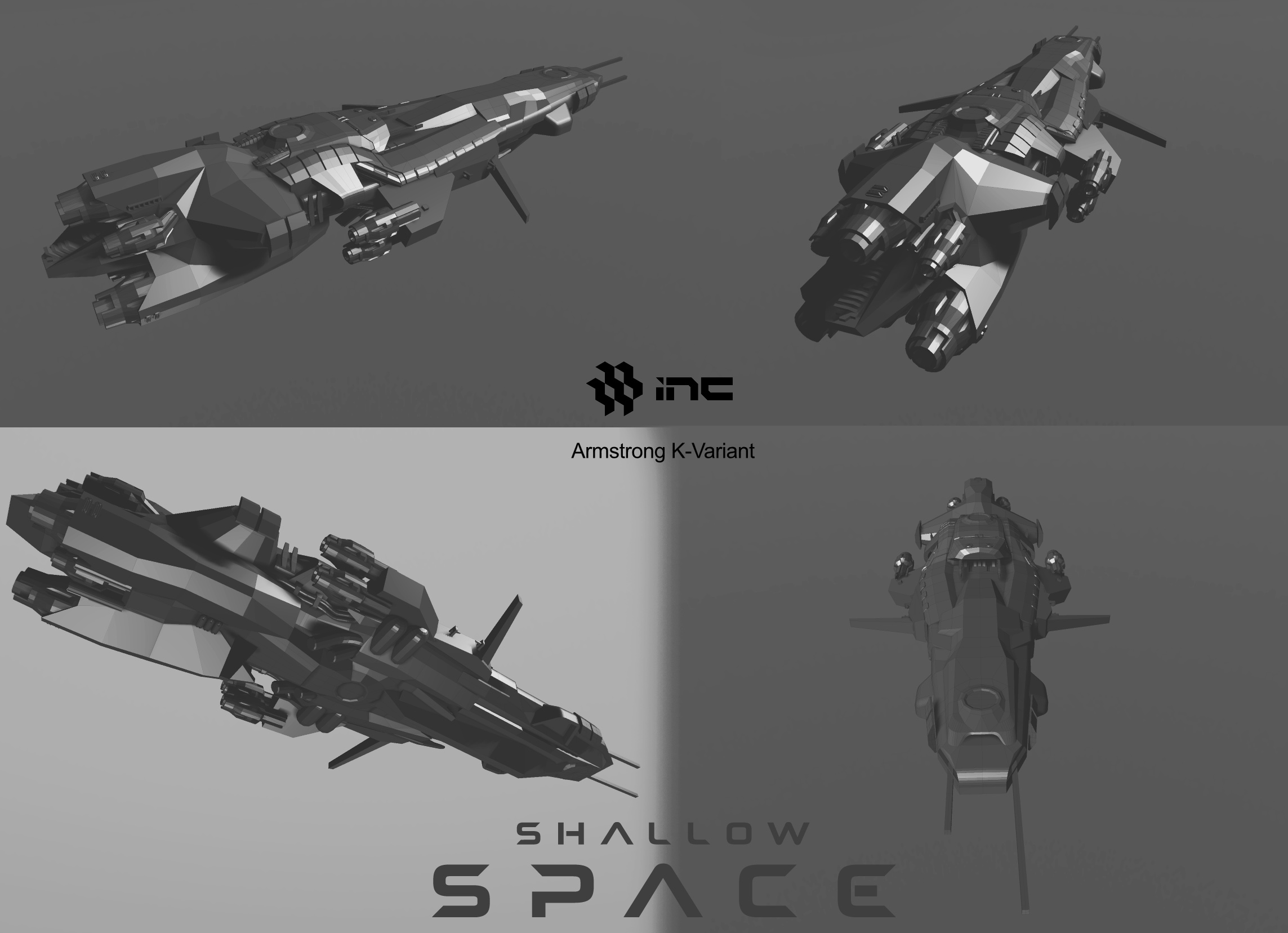 Great things have come from that already with the PLC 'Sadalbari' Command Carrier fresh off the press for the alpha and the proposed modular cruiser the INC 'Armstrong' K-Variant (rough sketches shown above.) It's become quite apparent that these guys are blatant force multipliers in this equation already advancing the project well beyond my culpable reckoning.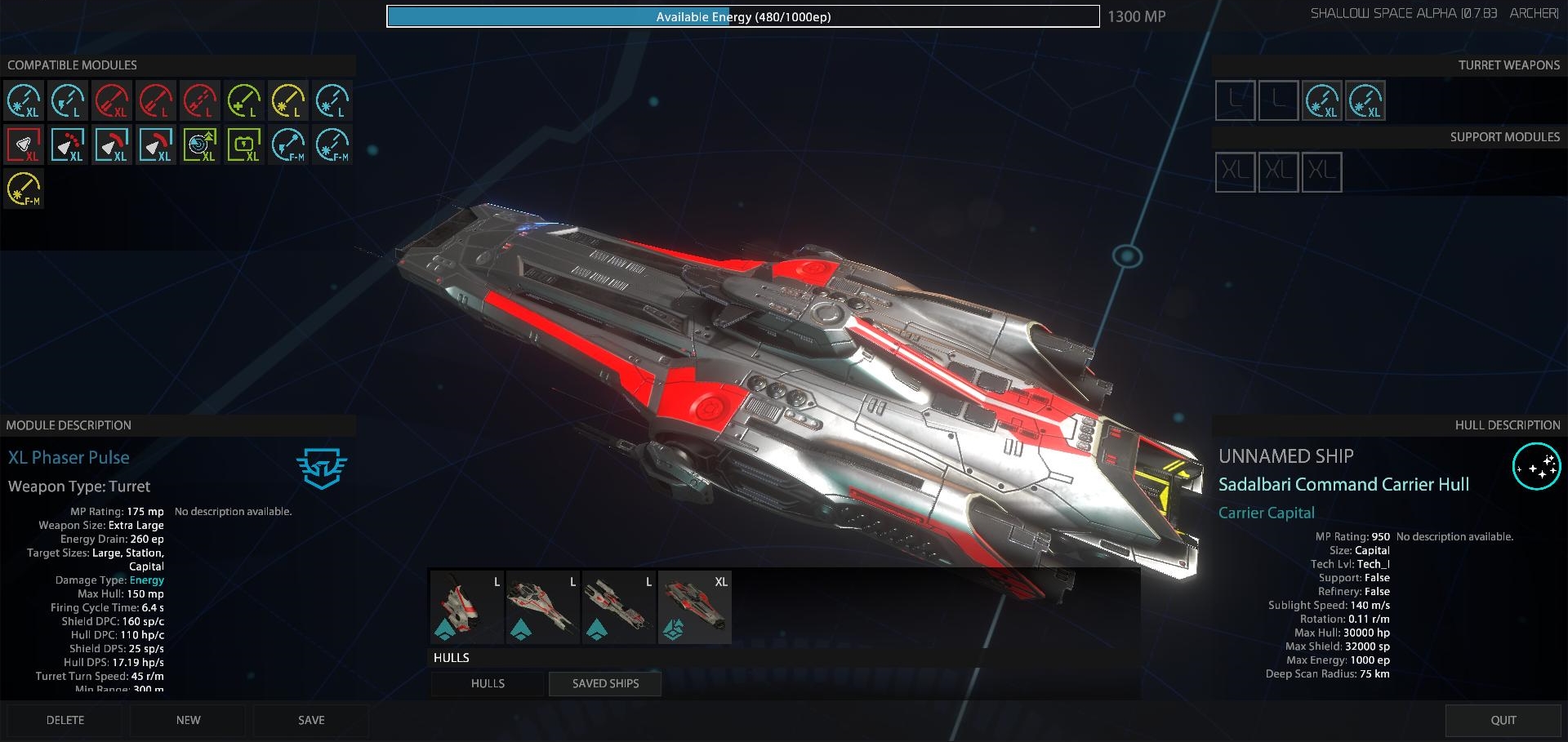 We would have liked to get the pre-alpha preview out there a little bit sooner admittedly but we've had a few let downs in other areas. It's a massive indie project after all, made possible only by the combined effort of a number of talented guys who quite simply have other things going on in their lives. But the driving force remains punchy as it always has, the project is in good shape and we expect to get the advanced preview out to those peeps who are good enough to preorder within the next week.
Finally, words can't express how enthused we are as a team right now. Trust me it's incredibly difficult coming to you pretending to be the humbled impartial 3rd party when you are fully aware of the sheer quantity of effort being pressed into this thing. The team and I especially look forward to Mathias tucking his feet under the table and assisting with the some of the community stuff as he is so used too as we inch the lit match ever closer to the fuse.
In other news:
Also, It's not too late to support us!
Peace,
James