We are happy to announce the launch on Early Access this Friday.
For The Warp is a roguelike with deckbuilding mechanics, where you control a spaceship and build up your cards and equipment as you progress through five procedurally generated star systems.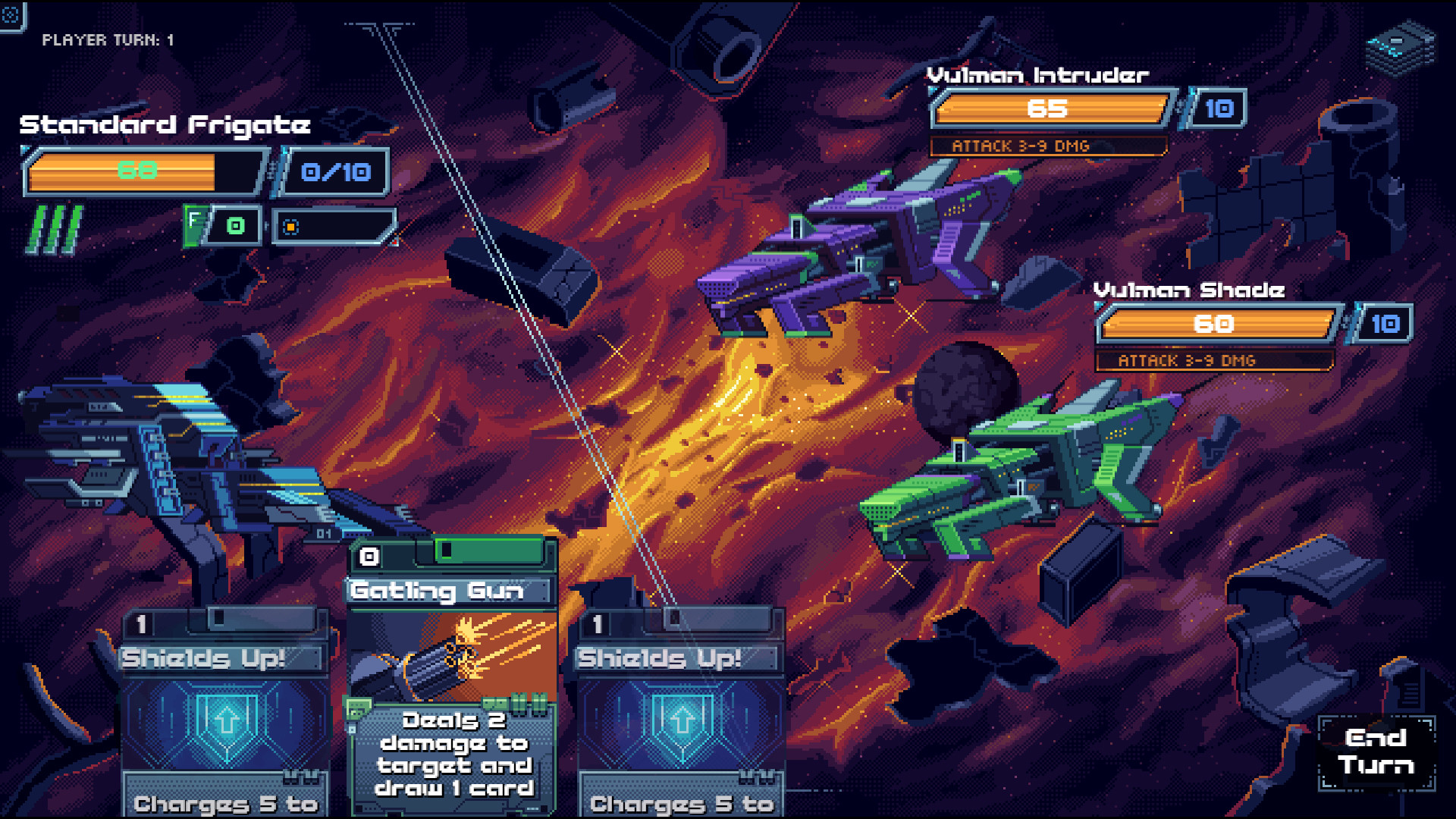 Early Access will allow us to gather more feedback to balance all the cards and other gameplay mechanics, while keep adding new content and polish the whole experience.
At the moment we have two playable ships and plan to add a 3rd ship very soon, with more on the way in the coming months.
From strange alien hostiles to corporate military ships, you need to make your way to your home systems and deliver a precious cargo.
You can wishlist us now on Steam:
Thank you!