So we've announced Brief Battles! Even with just a logo out in the untamed wilds of the internet, some of you may have a noticed a likeness to the Melon Quest logo that we showed off last year.

Those of you who followed Melon Quest might also still be wondering what exactly happened to the project when we announced development was on hold.
The good news is that Melon Quest didn't just vanish or get abandoned, it evolved into something exciting and new, Brief Battles!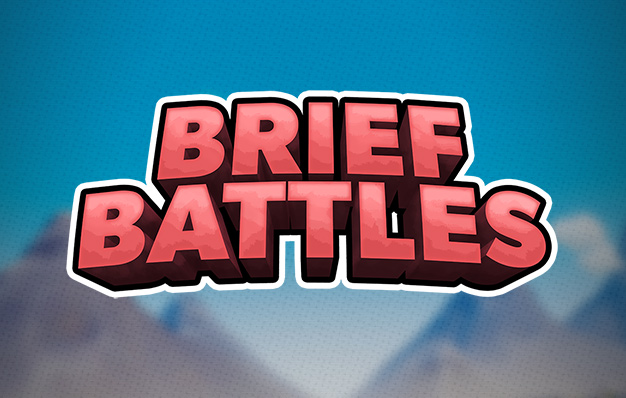 'In Brief Battles, use your underpants to fight your friends in a hectic multiplayer butt-em-up!'
Brief Battles is an evolution, not a departure. Fans of Melon Quest will be happy to see the same world, unique gameplay, ideas and humor behind Melon Quest are here to stay.
Through regular testing and feedback we've developed the game to a point that we are really excited about. To a point that it's grown in a direction that deserves a new title.
There are some major differences between our original vision for Melon Quest and what Brief Battles is now. But simply put, Brief Battles is a whole lot of fun and we know we are taking game in the right direction. Even with this evolution Tim and I both want to revisit the story driven ideas behind the original Melon Quest in the future, when the time is right.
We are incredibly proud of Brief Battles and cant wait to reveal more and share it's development progress from this point on. If you were a follower of Melon Quest we would love for you to stick around to follow and support Brief Battles. We've poured a heap of time and love into the game, along with everything that made Melon Quest great, and more.
Thank you to all who have followed and supported us throughout the development of Melon Quest, we hope that you stick around for Brief Battles. We promise it will be worth it!
- Andrew