Dark Table CCG is more than just a card game. It is multiplayer card gaming re-imagined: Free-to-play, online 4-player, unrivaled instant deck-building, and a focus on social atmosphere and table politics.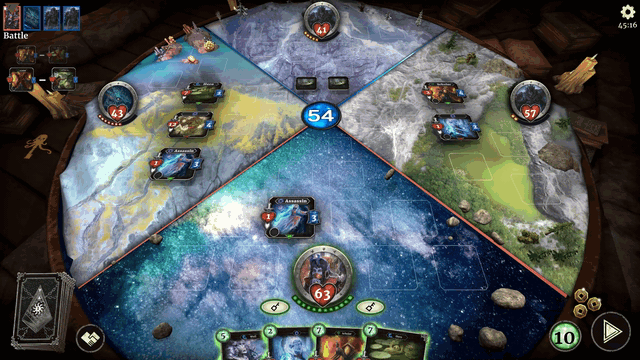 Set in a grim Lovecraftian theme, Dark Table brings a unique strategic experience with up to 4 players battling in a free-for-all, using temporary alliances and mutual interest to get ahead. Select your leader and build your deck around it to survive the onslaught and claim your world.

We are preparing for a Kickstarter Launch soon, so be sure to follow our page to be notified on Launch and support a new species of card game.
If you want more information or to see game mechanics, check out our website: Doonamai.com