Hello everyone, a quick recap of the last few weeks of development.
First of all, this: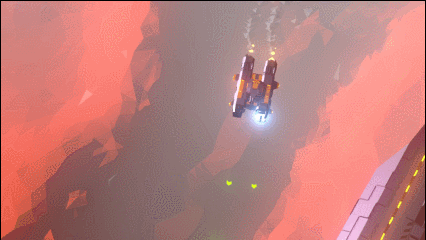 Its first pass but looks and feel already pretty good. The idea is to use it like a temporary powerup, it jumps in battle, you take control of it and bulldoze the skies until it gets destroyed.
Secondly, destruction stages: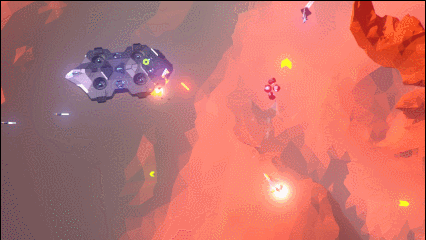 You can see the miner sections get lit as you hit them right before they explode. The system is pretty flexible so I can set up different conditions for each ship, for example you can cripple the miner attack capacity by destroying its middle section. You can also see the radar in its current form (the green arrows).
Last but not least, Furious Angels got greenlit on Steam :)
Thank you for reading.