We got around to making another timelapse video of our artist/designer Miguel drawing concepts for Greedy Guns.
If you like to see how things are done at Tio Atum or are just curious about the process check out this short video. 1 hour compressed by the magic of computers into a few minutes :P
Some of the more friendly flying creatures. They will try to kill mind you. Only not so hard.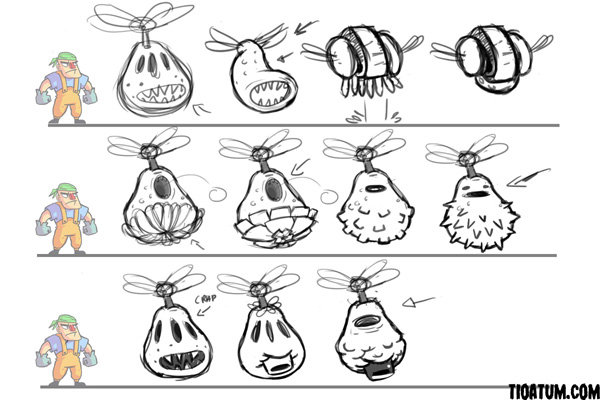 Like what you see?
Then follow us or subscribe for more cool stuff! We need your ideas and feedback!

Facebook: Here
Twitter: @Tioatum
Steam Greenlight Concept: Here
Music by Blipperactive (AKA Miguel CIntra): Blipperactive.bandcamp.com