Flutter Bombs saw continued development in 2015 on all platforms.
The mobile game has seen further development and will be updated in 2016 with new wingsets, a larger level to battle waves of enemies, and a nectar economy system to help players improve their arsenal.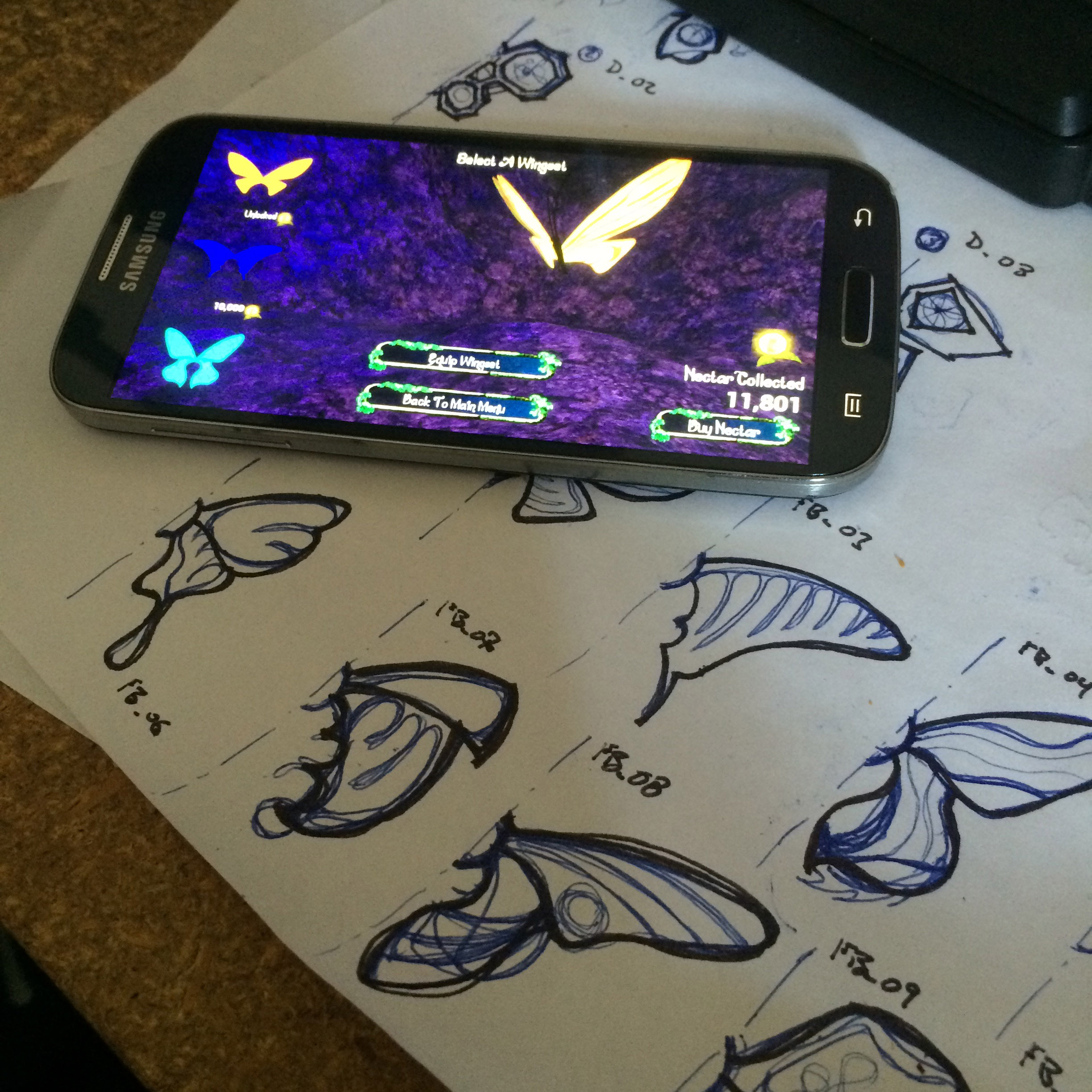 The PC/Console version of Flutter Bombs has been going through the ID@Xbox process and aims to be on Xbox Live in Fall of 2016.
The VR version of Flutter Bombs saw a complete overhaul, and was rebuilt from the ground up just for VR. With a much better understanding of the advantages and disadvantages of working in this pioneering medium, we were invited back to the Smithsonian American Art Museum to present this interactive VR experience after a successful show in December of 2014. So in June of 2015, we presented a more polished version of the VR experience and expanded our VR capability with multiple rigs. The show went well, and presented a second time at Baltimore's Gamescape in July of 2015. In November/December, the first tests in porting the experience to Samsung's GearVR also went well and will see continued growth.