This past week we've been working on improving the visuals of the scene (better foliage, fog and colors), here is a representation of that: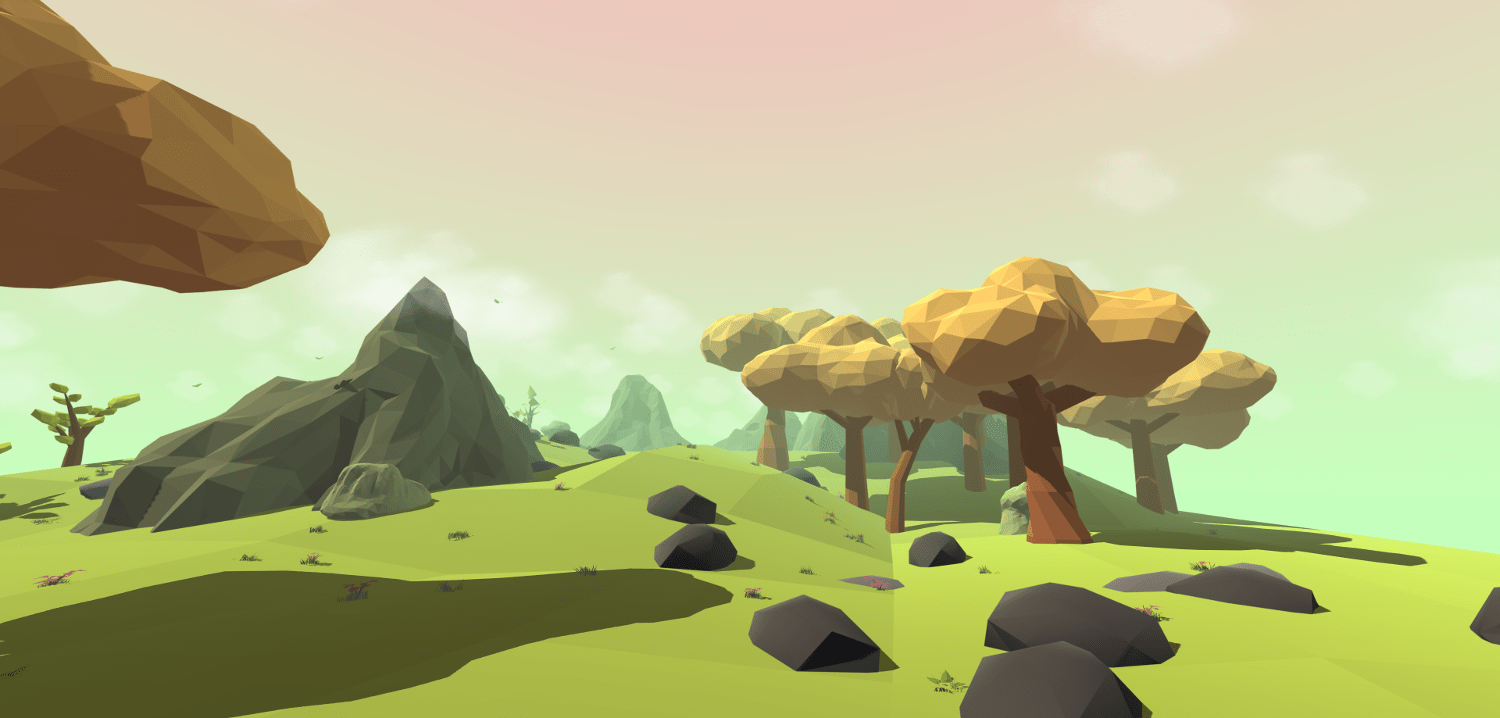 Important part of the game will be the resource gathering aspect – we already created some basic ones:
shooting down robot enemies will provide you scrap metal;
by chopping trees you will gain wood;
sheep is a source for wool;
you will also find resources in caves.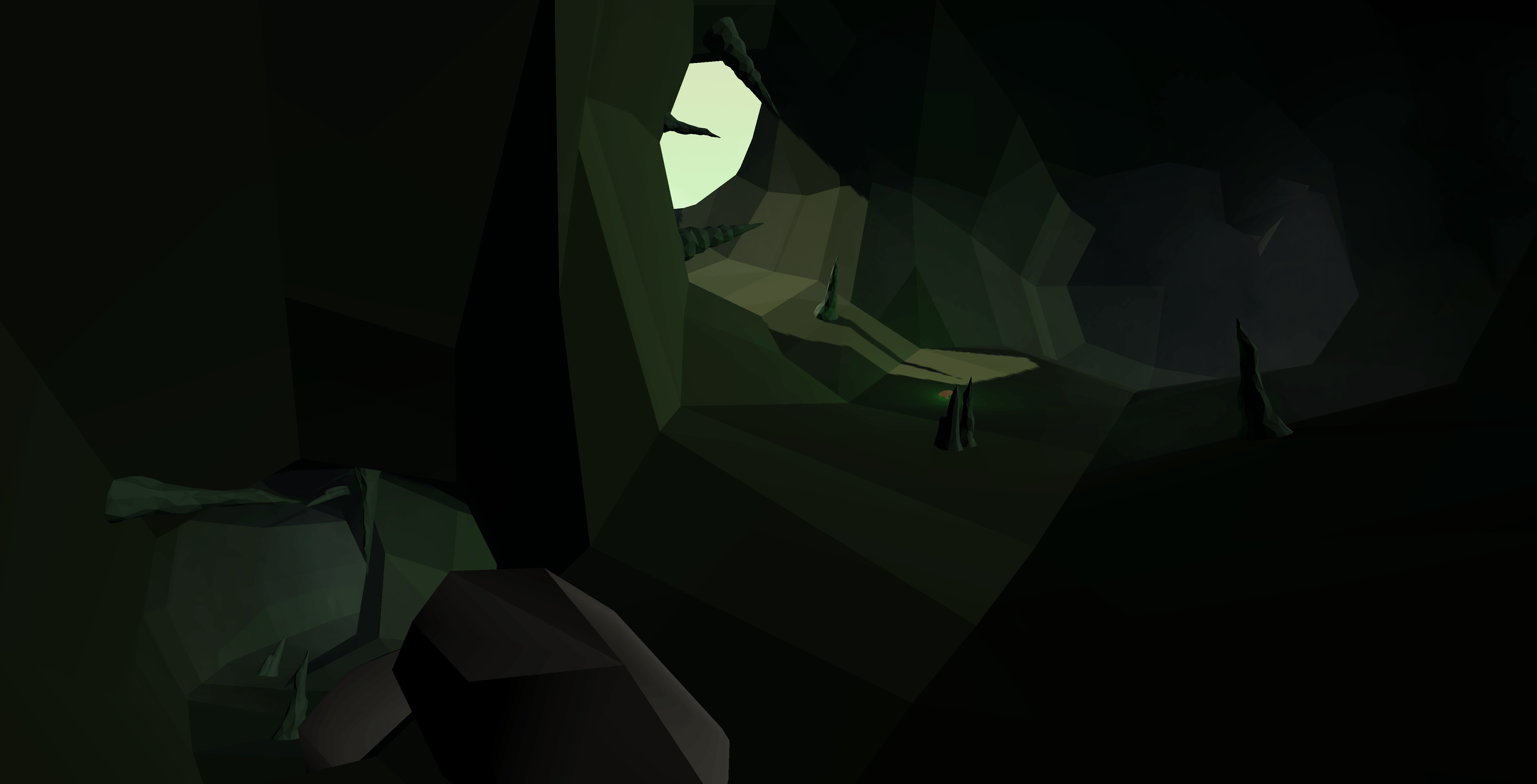 Our programmer Vili Volčini (kobi) was busy creating pathfinding for a basic island, which now includes automatic subdividing, really fantastic stuff! He will explain the whole work process in one of our next blog posts, so be sure to check it out!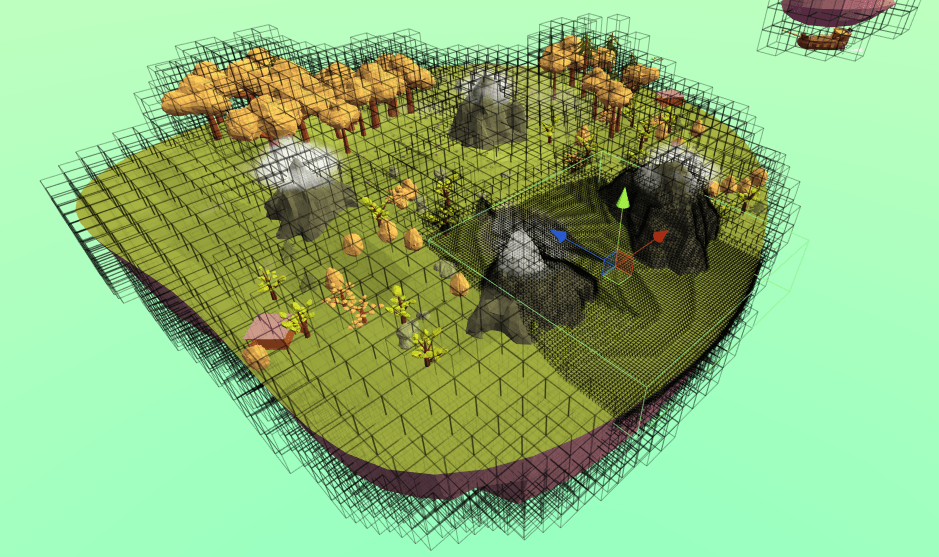 Andrej (Krebs) added some nice assets like stones and caves with stalactites. Speaking of caves, there will be a whole complex of them under the mountains for you to explore. We also added the first animal – a sheep with a few animations and ragdoll physics.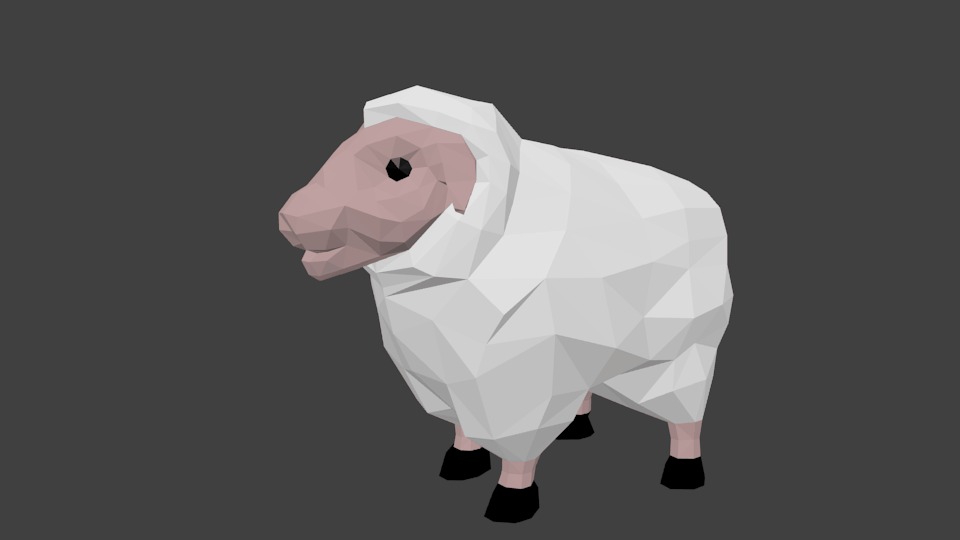 The next challenge is creating wobbly trees – we're already experimenting with wind animations for vegetation. That will certainly add some dynamic to the scene.
We're really happy with the progress of the game and we're looking forward to implementing mobs, weapons and lots more…
Until next time.
Blaž Drobnič, community manager