I was given the task to design NPCs for the game, so I started by coming up with ideas. At this point I was mostly sketching different designs, mostly throwing ideas against the wall and seeing what sticks. I progresively refined the design while getting feedback from my team-mates.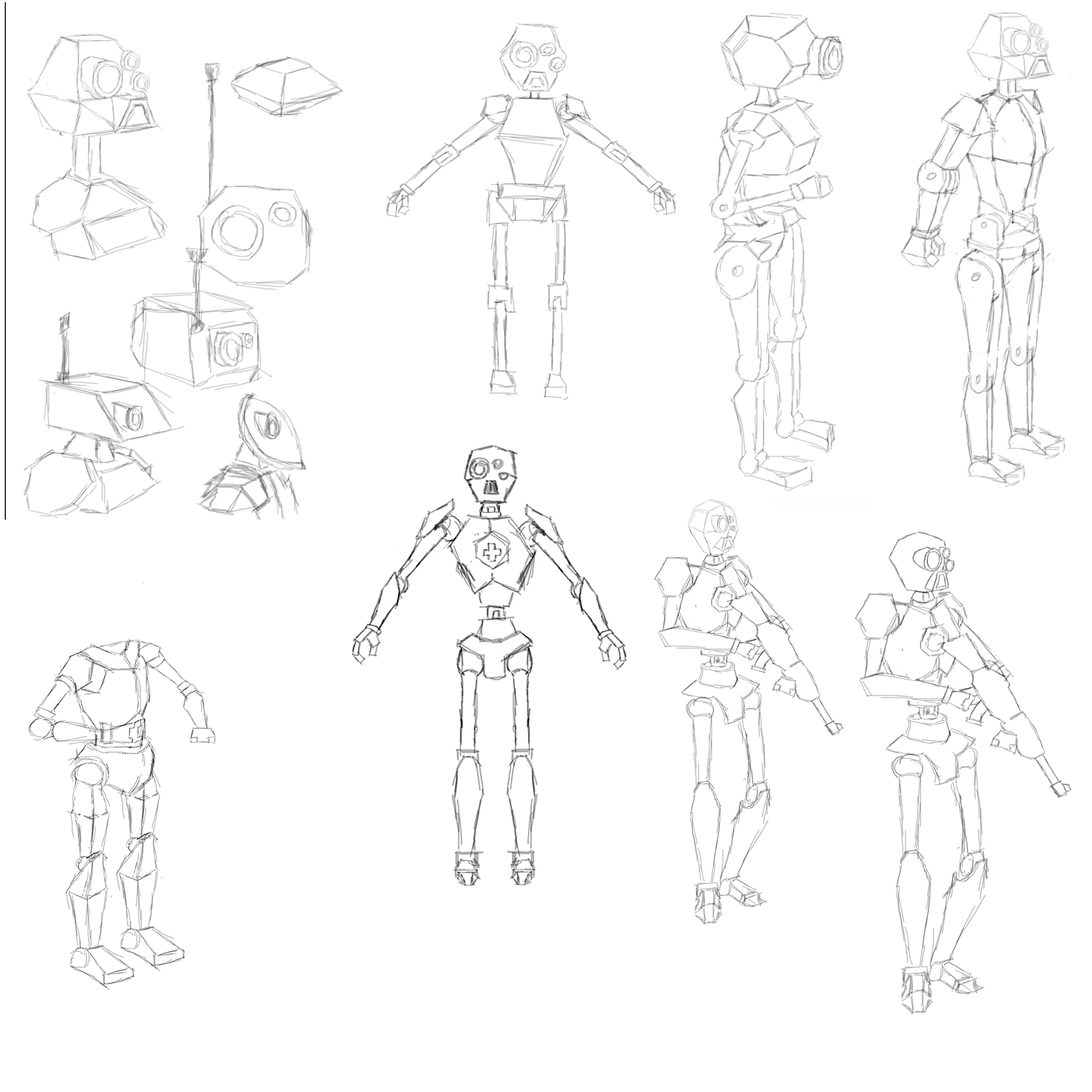 When we got the idea we were looking for, I made a colour sketch and drew up some weapon ideas: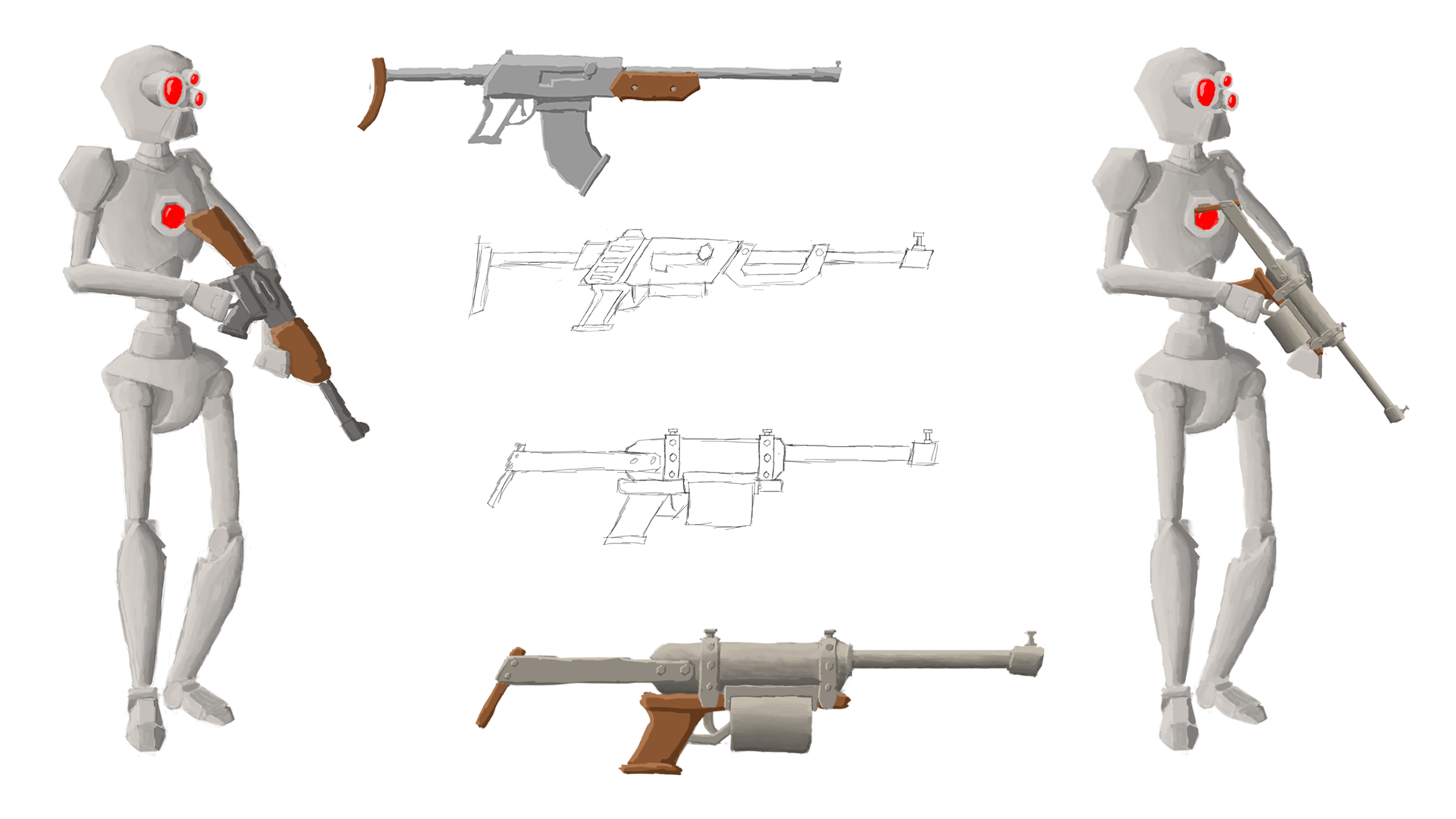 Work in progress…





The control rig for the animation is tested for bugs and the gun is modeled and added to the character. Now we can animate movements for the character and add him to the game.
---
COMMON NPC ROBOTS
GUNNER

Is the most common type of robot in Floatlands. He is equipped with a standard rifle, has a great range and cooperates with other robots very well. He will be found near quest sites or freshly spawned islands.
---
GRENADIER

Grenadier is more trickier. He is equipped with a grenade launcher, which can cause lots of pain if he sees where you are hiding. He can be terminated very quickly so make sure to have an eye on him.
---
HARDSCOPER

Sniper will appear less frequently than some other robot NPCs. His specialization is to cover large open areas, so you'll have to watch out for him at every turn. He is likely to camp out in nearby bushes. Terminate him first to clear the path.
---
ABSORBER

He can be found in a pack of NPC robots. He is absorbing your incoming damage in a great range, so make sure to target him to weaken robot's defenses. It does zero damage and has very little health pool.

Andrej Krebs, lead 3D artist