We just released Flipper on Mac, PC and Linux and in the next weeks we will port it to OUYA and Android devices.
Flipper - What do the difficult levels look like?
Here's a screenshot of the final stage 8.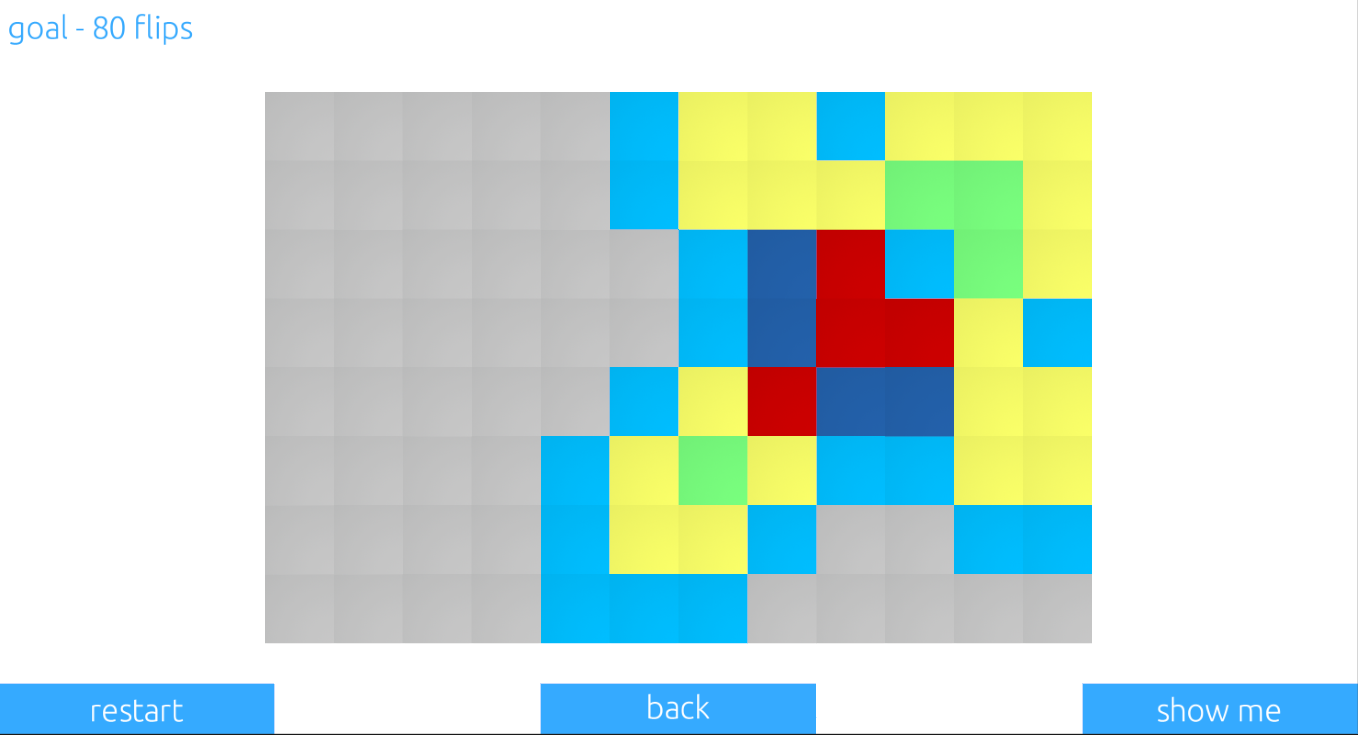 How would you solve this puzzle?
You can play and purchase Flipper on our website: Justapixel.co.uk and soon on the other platforms.
Flipper, the trailer:
Thank you for your support and we hope you enjoy Flipper! ♥