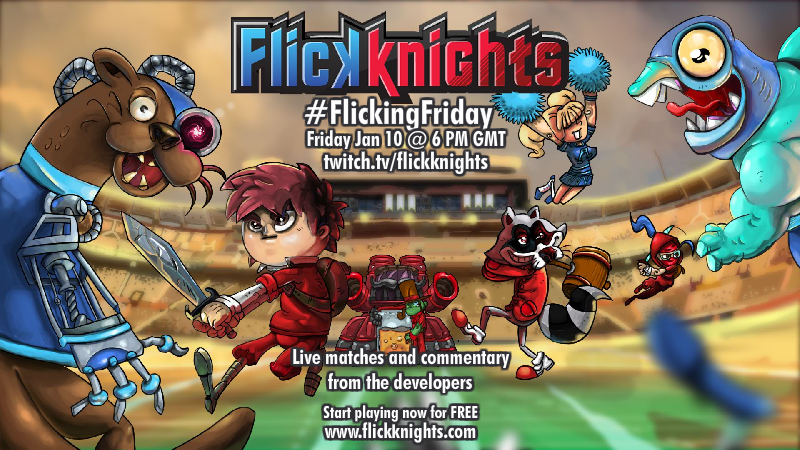 Hello again Coaches and Fans!
The League is setting up a live-streaming of Flick Knights hosted by the developers themselves. This #FlickingFriday will take place on January 10th at 6 PM GMT on Twitch.tv

Be sure to catch us. We'll be playing asynchronous and live matches against you or other coaches as we reveal the latest news on updates and features!

Not a coach yet? Then go to www.flickknights.com and play now for FREE.
Stay tuned and get all the latest info:
Facebook.com/FlickKnights
Twitter.com/FlickKnights
FlickKnights.com/Forum

Show us what you are made of, we'll be expecting you!