Hello all,

Thank you to the more than 1,700 of you who voted in the Flashing Lights November and December roadmap poll via the official Discord! We can now reveal the results of the vote.
Fuel system - 1712 Votes
SCBA (Self-contained breathing apparatus) + player health for fire and smoke - 1432 Votes
Player police van - 1278 Votes
Ability to tackle suspects as a police officer - 1201 Votes
Prisoner transport missions - 1110 Votes
Get in/out vehicle animation - 872 Votes
Further vehicle interior dashboards - 810 Votes
Player vehicle sound sync in multiplayer - 685 Votes
Based on your votes, we have finalised the full Q4 2019 Early Access roadmap!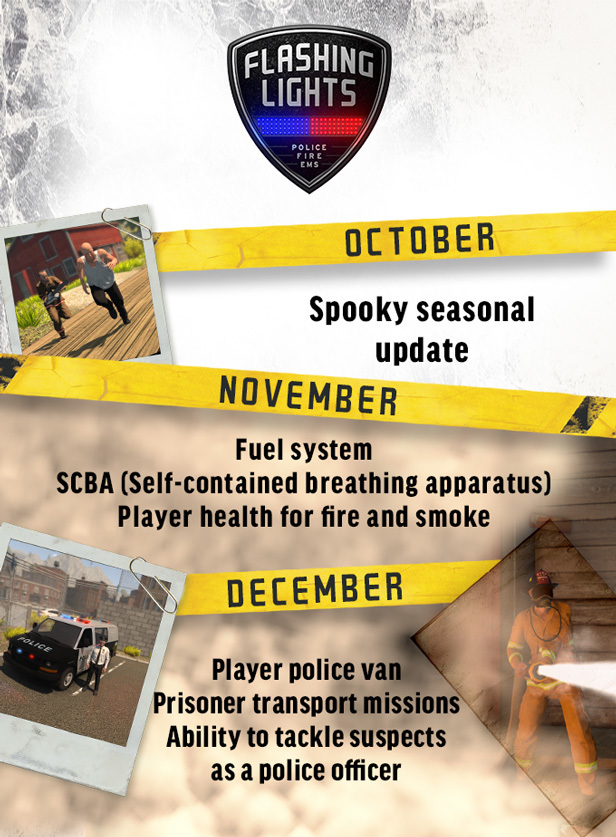 it's been wonderful to get your thoughts on which features are most important to you so that we could prioritise certain features for over the next few months!

If a feature you voted for isn't listed in the roadmap, don't worry! They are all planned features, they just may not arrive in the November and December updates.

Likewise, if your most wanted feature wasn't an option in the poll, that simply means that it wasn't in the scope of the November and December updates. While we can't yet confirm any specifics, we can say that there are lots more updates to come throughout 2020.

October Update Teaser
We wanted to leave you with one more thing today - a little teaser for October's mysterious 'Spooky Seasonal Update'...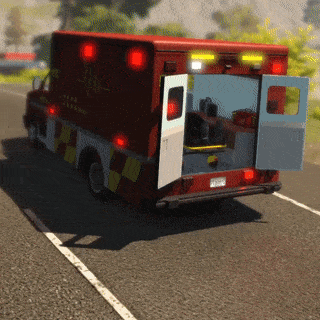 Thanks,
The Flashing Lights Team