Hello, friends!
We're glad to tell you that the "Farms" update is on its way; and here is some information about all of the new features we've added for it:
SURVIVAL ELEMENTS
This update will include not only farms, but also some additional gameplay features; like survival elements. Now you have two new parameters: hunger and vigour.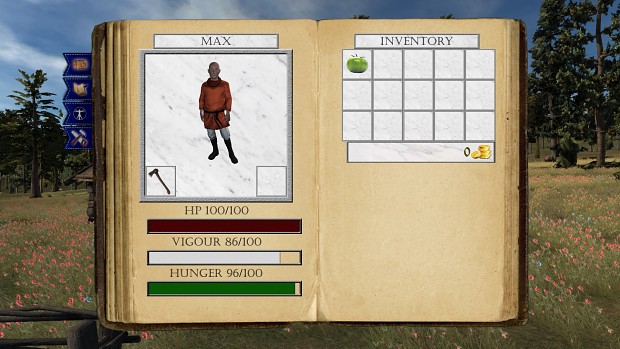 From now on, you have to eat and sleep. You can grow food on your farm or just find it in the forest. You can build a house to sleep in or craft a campfire when you're far away from home.

When you're starving, your health will become low; and when your vigour is low, your stamina won't refill until you find a place to rest.
CRAFTING
Now you can craft different useful things like campfires or seeds for your gardens.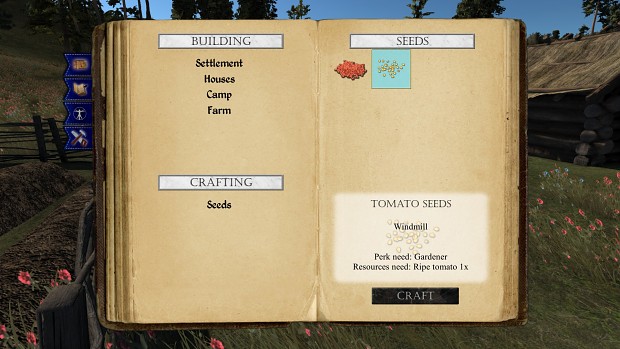 FARMS
Now players and NPCs can build their own farms. Types of buildings there depends on the NPCs skills. for example, choppers will build sawmills and gardeners will build a garden to grow food there. Some items can be produced only in certain places. For example, you can produce flour only using a mill.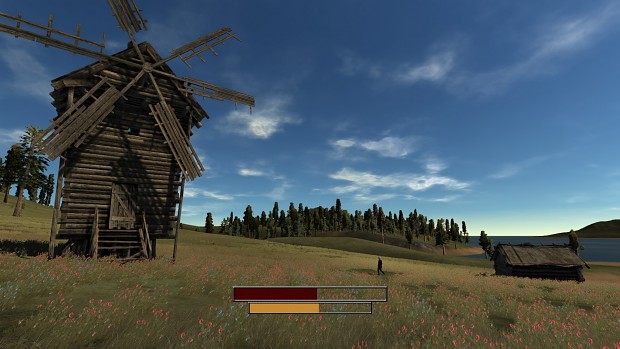 You can grow different types of food on your farm, as well as the NPCs.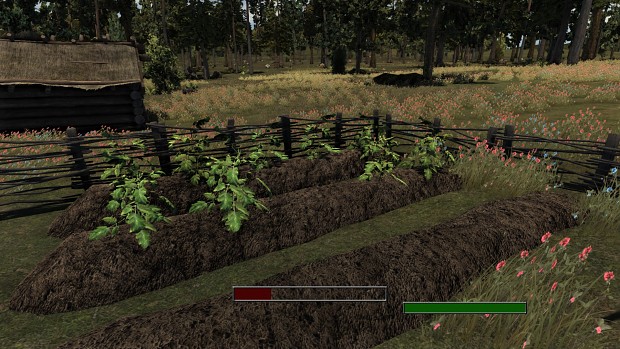 You can find new seeds inside of food, in the woods or in the field. You can see when food is ready.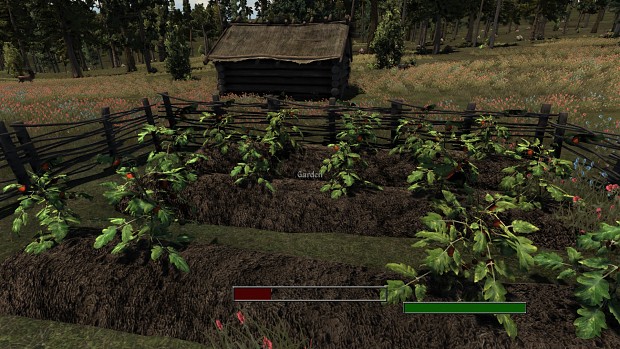 NPCs can make new trading routes between their farms and their settlement.
OTHER FIXES
Each update will include not only thematical changes, but also many things that are not related to said update: new quests, items, buildings, NPC behaviors, animations, animals, etc. This one is not an exception. Also updates include optimization and bug fixes. We want to thank all players who're posting about bugs in the "Bugs" thread. That's really helpful!
First update will be available in one week - 25th of November.
LINKS