Hello there survivors,
Today we will provide you all with an early alpha build of a game, you don't know anything about.
But first: let us clear up your confusion about this strange game you never heard about.
It is fairly simple just follow this little recipe:
- 1 part Tower-Defense
- 1 part Real Time Strategy
- 1 part Role Playing Game
- mix it all together and put it in the development-machine until it is done.
The outcome is "Project: New Genesis".
In clear words: You will defend your base by using Tower Defense techniques, destroy the robotis base by using some kind of Real Time Strategy and will be supported by a scientist, who levels up in the fashion of an rpg.
But for everything else (well, for know the Tower Defense part) you should have a look by yourself (the link to the alpha is at the bottom of this post).
Some instructions follow from here on: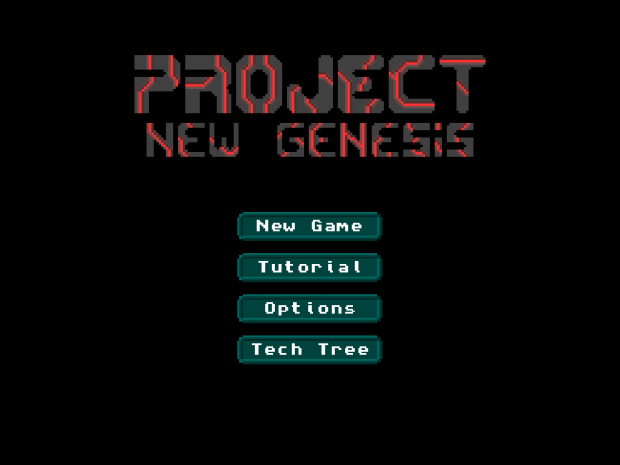 The option button has no function yet, but here you can start your journey

You will have to fight these little guys (i know, they are kinda cute, but we will change them later on).
They might have different colors, here is what they mean:- white: pretty basic, nothing special
- yellow: they are fast
- purple, if they are killed, they spawn a basic enemy
- light blue: they teleport a short distance if they are hit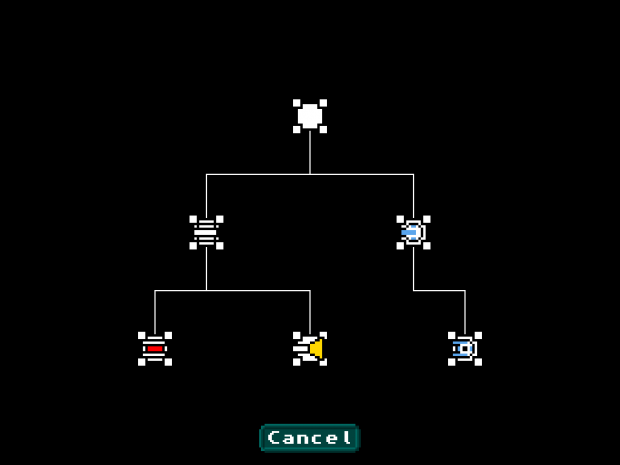 On this screen, you can find some information on how to kill the robots. Here you find information on every tower implemented so far.
You can reach this screen by clicking the "Tech Tree"-button in the main menu.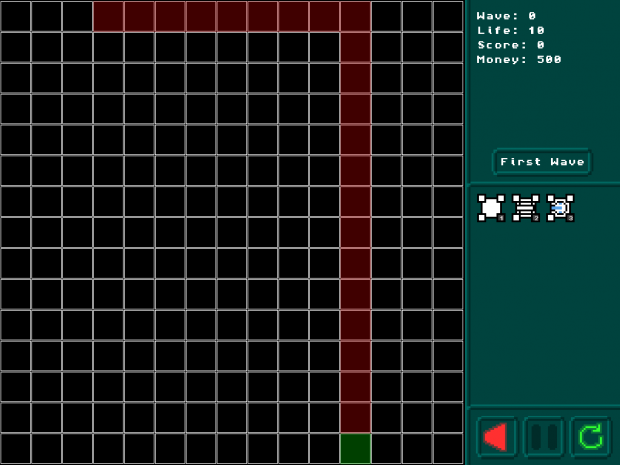 And here, you will build and upgrade your defenses in a good old Tower Defense fashion.
So, long story short: We hope you have fun playing our game and will provide us some nice feedback on how to improve our game.
If you find any bugs (we don't hope there are any, but you know, it happens to all of us), you can use our bugtracker in the top right corner of the page. There is a button where a menu pops up and where you can select "report a bug". There are some other points as well, but you will find out what they mean.
Our current task is implementing the Real Time Strategy elements and providing some more towers, so be sure to check back once in a while ;)
But for now, this should be everything we want to tell you.

If you have any questions, just feel free to ask, we don't bite (most of the time).
You can find our early alpha build here