Arthur's Lance is in its prototype state. It will become the base for the new optimized weapon system: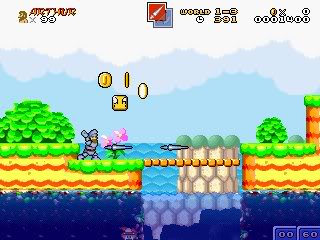 All player's now make little air bubbles when under water: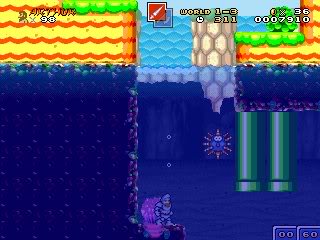 Arthur stress sweat added: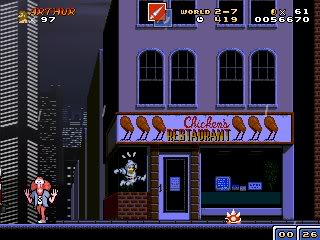 Arthur learns about modern weapons: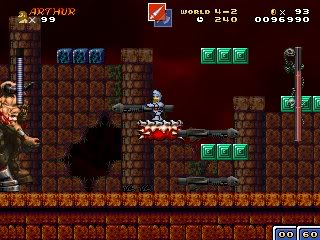 Arthur busts into a pizza joint: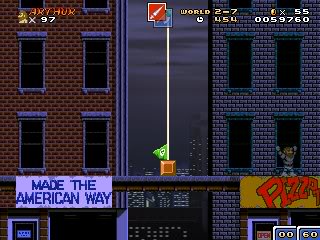 Arthur's flight powerup is a stackable powerup that can be used with any other form: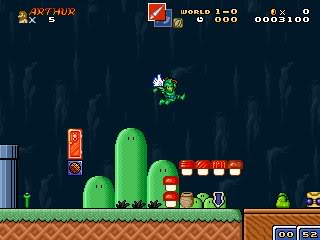 Arthur's other stackable powerup is the shield: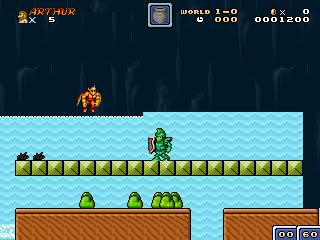 Arthur shows off his multi-directional aiming. Note that the Mario projectiles are just placeholders till I get Arthur's real weapons coded: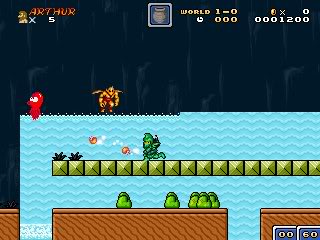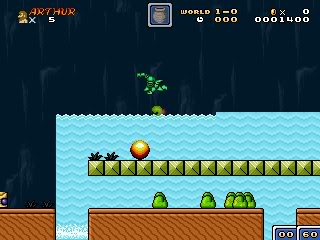 Arthur keeps up with the truck chase in skyscraper domain. In stages the autoscroll really fast slow people like Arthur gain an automatic speed boost to Mario's top running speed. No stage powerups required.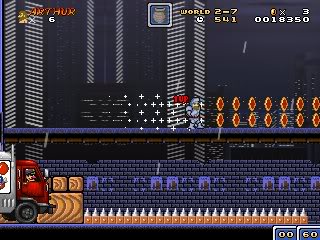 Arthur's death sequence is exactly like in the original games: