Hey guys, sorry for the delay in giving you some proper screenshots of the game. Finally we have something to show you. But first we'd like to introduce...
Scrappy!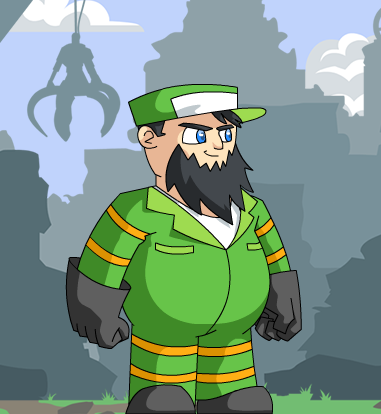 Since he was a small boy, Scrappy wanted to be an architect. Instead he ended up working at a junkyard. Help Scrappy fulfill his dream by using anything you can find at the junkyard to build a tower! But be sure to make it stable enough, because a true architect should always test his own work!
In Junkyard Architect you will help Scrappy construct a tower made from various funny objects from the junkyard, but you'll have to make it stable enough for Scrappy to stand on afterwards!
And now finally we can show some...
Screenshots!
Yes, finally we have some screenshots to give you guys a better idea of what our game is about.
In Junkyard Architect, you have to help Scrappy reach a certain height.
You do this by using various things found in the Junkyard where he works.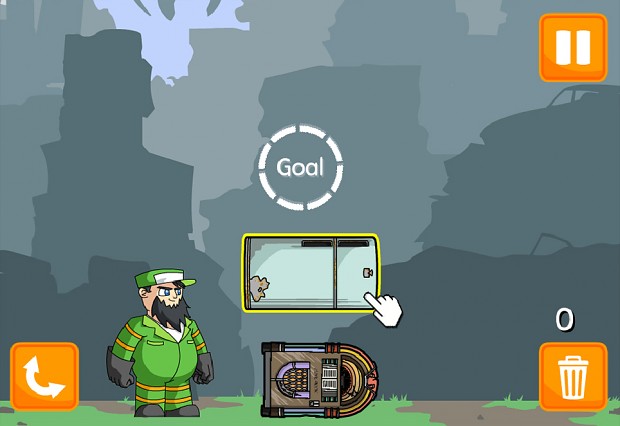 After building your tower, you will need to place Scrappy on top of it...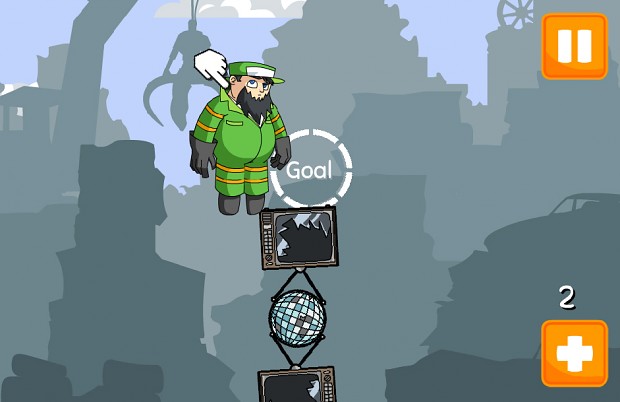 And he has to stay there for some time before you can complete the level. So make sure to make your tower stable enough!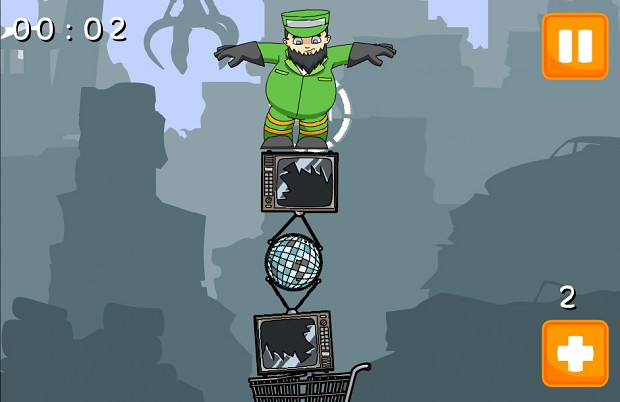 As you progress, your towers will get taller and taller!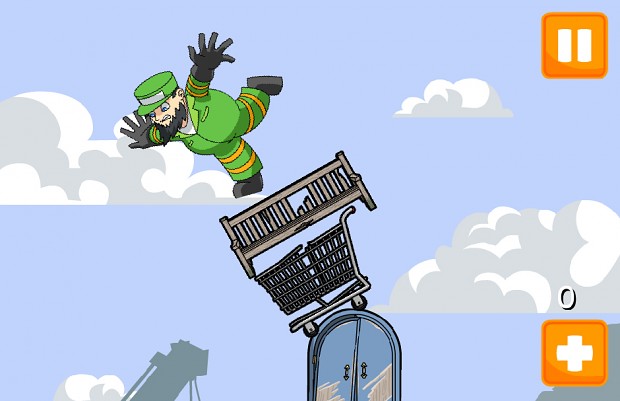 In every level you will be given a limit on how many objects you will be able to use!
This is the Classic gameplay mode of Junkyard Architect. We also have two other gameplay modes in the game - Arcade mode and Free play mode.
Free play is basically a sandbox - you can build as tall a tower you wish with as many objects as you wish. Scrappy is also not featured in this mode, so you can make the tower as stable and unsafe as you want to!
Arcade mode is still under construction. But we will be uploading a gameplay video as soon as it's done that will better explain to you the gameplay of this mode.
Finally, I'm afraid we also have some unfortunate...
News..
Due to some serious performance issues we are experiencing on the IOS platform, we have decided to postpone the release on the iPhone and iPad until we can fix this problem. We want the gameplay experience to be as equal for everyone as possible, so we would rather wait and release a proper version.
Unfortunately, we cannot give an exact date on when the IOS version will be ready at the time. But we will work as hard as we can to bring it to the AppStore as fast as possible!
The Android version however is coming along nicely, and should be ready for launch very soon. Our initial goal was to release it this month, but there might be a short delay for this version as well. We are sure that it will be ready for launch sometime in the end of November or start to mid-December though!
Well, that's all for today. Hope you like the screenshots and we apologize for the delay on IOS we're doing everything we can!
You can also follow us on the social site of your choice!
Facebook :
Facebook.com
Twitter :
Twitter.com
Google+ :
gplus.to/wayfarerstudios